Los Angeles Wrongful Death Attorneys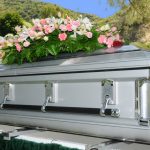 What is wrongful death? It is a death caused by another's action (direct attack or recklessness) or inaction (negligence). A wrongful death claim is one brought to civil court, usually by the victim's family, in order to hold the person liable for his or her conduct. Civil courts usually award damages in the form of monetary compensation to the family for the victim's medical expenses, funeral costs, financial and emotional suffering of the family.
Wrongful death rulings are decided based on a preponderance of evidence; that is, by a majority of evidence being in favor or against the victim or defendant. This varies from a criminal case in that a ruling in favor of the victim may be easier to attain. Criminal courts require proof beyond a reasonable doubt of the defendant's guilt – and this may be hard to prove in a case of negligent behavior or harmful intentions that led to a family member's death.
An attorney who has experience in dealing with all types of wrongful death claims is essential if you want to have a chance of proving the defendant's guilt. The qualified los angeles wrongful death lawyer s at Pacific Attorney Group in Los Angeles practice innovative solutions and techniques to help attain a ruling in your favor.
Types of Wrongful Death Cases
Fatal Auto Accidents
Car accidents are the leading cause of wrongful death throughout the United States. Our lawyers are experienced in determining what led to a fatal collision to then help the family of a lost loved one seek to hold the responsible party accountable. Click here to learn more about fatal auto accidents.
Fatal Medical Negligence
Negligent conduct on the part of a medical professional is a potentially deadly matter. Substandard medical care may lead to a misdiagnosis of a deadly medical condition such as cancer or a heart attack, a mistake by a surgeon may lead to a life-threatening injury, or a medication error may cause serious side effects in an unsuspecting patient. Read more about fatal medical negligence.
Dangerous Products & Drugs
A defective product or dangerous prescription or over-the-counter drug may cause serious injury to consumers. In these matters, the manufacturer or pharmaceutical company may be held liable for the injuries caused by their defective or dangerous product. We handle all cases of this kind for clients throughout Los Angeles and the surrounding areas. Read more about dangerous products and drugs.
Los Angeles Wrongful Death Overview
Wrongful death happens when a person dies at the negligent hands of another individual, company, manufacturer, business, or any other party that acted in a way and/or produced a product that killed someone. The family members left behind by that deceased individual, or people who were dependent on them and/or qualify as their heirs, are thereafter qualified to file what is called a "Wrongful Death" lawsuit, in which they seek financial retribution for their loss and all expenses associated with that loss.
The death of a loved one is already so hard to deal with; losing a person you love because another person or party was irresponsible—either accidentally or with intent—makes that loss all the more bitter. When elderly people are mistreated or neglected in their nursing homes; when construction sites are ill-handled and workers consequently die in an accident while on one; when pharmaceutical companies irresponsibly distribute their non-FDA (U.S. Food and Drug Administration) approved drugs and/or defective products into the world and these are used, resulting in death—all of these scenarios are examples of the kinds of negligence that result in wrongful death.
About Compensation
In order to find out for sure about whether or not you qualify to file a wrongful death lawsuit, you need to contact a Los Angeles wrongful death attorney. However, California law operates and defines wrongful death as claimable by people who were either the immediate family members (most commonly, spouses) or dependent on the person that died due to negligence. Financial compensation is thus awarded accordingly. Some of the things and situations that a victim can allege for and thus receive monetary retribution for include, but are not limited to:
Loss of future benefits to heirs
Pain and sufferings associated with the loss of the person
Loss of the deceased's companionship
Medical and/or hospital bills
Burial costs
Funeral costs
Earnings or work wages foregone because of anything having to do with the wrongful death
Let a Los Angeles Wrongful Death Attorney Be Your Advocate
We are dedicated to showing with our actions that we are passionate to the cause of wrongful death advocacy. We start doing this by refusing to charge you a cent until we get your the legal and monetary retribution you deserve.
If you have a loved one who has died as a result of negligence, then you could be entitled to file a wrongful death claim. Let us help you get started, when you call our toll-free number and speak to a caring and knowledgeable representative. We are the firm with a difference. Call one of our Los Angeles wrongful death lawyers now.
Wrongful Death Law
When a person dies as the result of another's negligence, recklessness, or intent to harm in California, the injured party must supply only the majority of evidence, and do not have to prove guilt beyond a reasonable doubt, to win a wrongful death suit. Because of this, family members of the victim should seek retribution when possible. With the help of a Los Angeles personal injury attorney, the responsible party can protect your interests and make sure the responsible party pays the medical expenses, funeral costs, or future living expenses, that can be a burden when a loved one dies. Your Los Angles personal injury lawyer can help you successfully sue in civil court for wage loss, pain and suffering, and other expenses.
In order to increase your chance of a civil court judge ruling in your favor, having a skilled attorney to help you build an aggressive defense is important. In California, wrongful death suits can be caused by numerous causes, including truck or motorcycle accidents, airplane accidents, slip and fall accidents, accidental poisoning, choking, fires, and violence or criminal activity. At our firm, we have worked with all of these cases, including those that involve medical negligence, workplace accidents, and more. We utilize our experience and resources to seek justice for our clients. It is your attorney's job to prove that the responsible party is at fault, even when the responsible party is someone you trusted. If you have lost a loved one due to negligence contact our Los Angeles wrongful death attorneys now.
Losing a loved one can be difficult, and the least we can do is help you remove the financial burden of your loss.
At Pacific Attorney Group, our qualified legal team has more than 35 years experience in successfully seeking settlements in wrongful death suits. Our wrongful death attorneys serve all of Southern California and work in all types of wrongful death cases including auto accidents, premises liability, medical malpractice, product liability, and criminal actions. We help you get compensation for your loss while providing a higher level of client care, with individual attention and advice for our valued clients. Our high success rate and return clients can attest to our value. At Pacific Attorney Group, we use our vast knowledge of the California accident court system to help Los Angeles and Orange Country residents win their wrongful death cases. We offer a free consultation to determine if we can assist you in your claim.
Practice Areas:
If you have a wrongful death claim in Los Angeles or Orange County we can help. Contact Los Angeles personal injury attorneys today.
Experience
With 40 years of experience, our Los Angeles wrongful death lawyers have been helping people get some modicum of justice when their loved ones are killed in accidents. Los Angeles personal injury lawyers are primary concerned with insuring that clients have their rights vindicated either in court or through a settlement. Accidents can happen, but when they do, there is usually someone at fault. Because we understand that lives are valuable, we help individuals who are dealing with the unfortunate death of a loved one. Whether that death happened in a workplace accident, a car accident, or a tragic slip and fall, we provide assistance in helping those individuals with their claims.
Our strategy has long been simple. We meet with our clients to figure out their story and their needs. From there, our Los Angeles wrongful death lawyers craft either a trial strategy or a settlement plan to help grieving families get the most out of their claim. We know that no amount of money can bring back a loved one, but that money can help families deal with difficult circumstances.
Wrongful Death Truck Accident Lawyer
The loss of a loved one may be an extremely difficult situation to bear. The pain and stress associated with this type of loss will typically only be worsened by the knowledge that their loss could have been prevented if a truck driver or other person had only acted responsibly. If only they had not been speeding or had not taken to the road while intoxicated, your loved one would still be here today. Unfortunately, there is nothing we can do to go back in time and prevent a fatal truck accident from occurring in the first place. However we can take legal action against the party that caused the accident in order to seek justice.
A Los Angeles wrongful death lawyer at Pacific Attorney Group can meet with you to discuss your legal options in this regard. A wrongful death claim may be filed in civil court in order to hold the responsible party liable for their actions. Although the driver may face vehicular manslaughter charges in criminal court as well, a wrongful death claim enforces civil penalties in the form of monetary damages for the family.
Legal Help for Los Angeles Wrongful Death Claim
Although this cannot even begin to replace your loved one or lessen the pain you have experienced, it may help you rebuild your life and work to protect your family's future. The unexpected loss of a loved one may also lead to funeral costs, medical bills and serious financial difficulty, and the uncertainty of what the future holds. Talk to a Los Angeles truck accident attorney at our law firm today to discuss your options in filing a wrongful death claim and recovering the money that will help you recover and move on.
Wrongful Death Attorney Los Angeles, California
If a person dies because of the negligence, carelessness or intentional act of other person or an entity, it comes under the "wrongful death" section.
The Los Angeles wrongful death laws recognize that family members and dependents of the deceased suffer from economic and non economic losses in future. If someone close to you died due to wrongful act or negligence of other person, it is important for you to immediately look out for a reputed law firm with an exceptional reputation in handling wrongful death cases. For finding out evidences and carrying investigation, it is important for you to get the help of a legal firm in Los Angeles without any delay.
Talking about the compensation, wrongful death actions are intended to help the plaintiffs in handling their own losses rather than taking care of the loss faced by the deceased. Family members usually do not get certain kind of damage that is recoverable in case of a personal injury like medical expense, property damage or income loss.
If your loved one has died because of negligence of other party, you should immediately contact an attorney, who has extensive experience in handling such cases. We at Pacific Attorney Group understand the complex nature of such cases and have helped various clients through difficult times. Our exceptional working style and handling of complex cases will surely assist in getting a judgement on your behalf.
Directly speak with our Los Angeles wrongful death attorney now (24/7) by calling 1-800-358-9617
JTNDaWZyYW1lJTIwc3JjJTNEJTIyaHR0cHMlM0ElMkYlMkZ3d3cuZ29vZ2xlLmNvbSUyRm1hcHMlMkZlbWJlZCUzRnBiJTNEJTIxMW0xOCUyMTFtMTIlMjExbTMlMjExZDQyMzI4Ni4xNzQ1MzA4NzQ0JTIxMmQtMTE4LjY5MTkxNzA2OTkwNjk0JTIxM2QzNC4wMjAxODEyNjQyNzgyNCUyMTJtMyUyMTFmMCUyMTJmMCUyMTNmMCUyMTNtMiUyMTFpMTAyNCUyMTJpNzY4JTIxNGYxMy4xJTIxM20zJTIxMW0yJTIxMXMweDgwYzJjNzVkZGMyN2RhMTMlMjUzQTB4ZTIyZmRmNmYyNTQ2MDhmNCUyMTJzTG9zJTJCQW5nZWxlcyUyNTJDJTJCQ0ElMjUyQyUyQlVTQSUyMTVlMCUyMTNtMiUyMTFzZW4lMjEyc2luJTIxNHYxNDY5ODY1NzAxNjcwJTIyJTIwd2lkdGglM0QlMjIxMDAlMjUlMjIlMjBoZWlnaHQlM0QlMjI0MDAlMjIlMjBmcmFtZWJvcmRlciUzRCUyMjAlMjIlMjBzdHlsZSUzRCUyMmJvcmRlciUzQTAlMjIlMjBhbGxvd2Z1bGxzY3JlZW4lM0UlM0MlMkZpZnJhbWUlM0U=
Do I Have A Case?
the initial consultation is free
Call or email us to schedule a free consultation. You can reach us 24 hours a day, 7 days a week. Our attorneys will travel to wherever is most convenient for you to meet and speak about your case.
.