Main Content
$13
Million
Auto Vs Auto, Multiple Surgeries
$6.0
Million
Truck Accident Neck & Low Back Surgery
$4.0
Million
Truck Accident Neck Surgery
$3.5
Million
Truck Accident Back Surgery
$3.4
Million
Truck Accident Brain Injury
$3.1
Million
Truck Accidents Roll Over
$2.5
Million
Catastrophic Construction Accident
$2.35
Million
Auto Accident Brain Injury
$2.0
Million
Medical Malpractice Birth Injury
$1.25
Million
Pedestrian Accident Broken Bones
$1.0
Million
Auto vs. Pedestrian Accident Policy Limit

Pacific Attorney Group
Personal Injury Lawyers
If you are reading this, it is likely because you or loved one has been injured in a serious accident. No matter whether this is because you were injured in a car crash, were victimized by medical malpractice or even if your child sustained a birth injury during a difficult childbirth, you need competent legal advice – and you need it fast. This is where we come in. At Pacific Attorney Group, Mark Shayani and accident attorneys are proud to offer over 70 years of collective legal experience to our clients. Through our decades of practice, we have seen it all and we are ready to put our considerable legal knowledge to work for you.


Why Choose Us?
We Win
Comprehensive Legal Support from Start to Finish. We Can Come To You.

Contact us
24/7 help
We are 24/7 help is just a phone call away. Call, text, chat, or email us to get help anytime you need.

Don't pay a penny unless we Win
You don't pay us a penny unless we Win. Free initial consultation – Absolutely no charge!
We Handle Cases in All Major Practice Areas
At Pacific Attorney Group, we focus exclusively on representing injured victims and families – personal injury law is all we do! Because we concentrate on this practice area, we are able to devote the necessary time and energy to each and every case. We also have the insight and experience to handle a wide range of personal injury claims.
FREE CASE EVALUATION
Injured? We can help.
Immediate Response 24/7
Over $100 Million Recovered For Our Clients
Free consultation- Absolutely no charge • Over 70 years collective experience • Free Home & Hospital Visits
Client Testimonials
Hear what our clients have to say about us.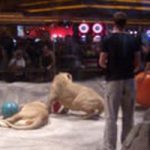 Great experience I had with PAG. The best case worker I had, and her name was Azade amanollahi. I highly recommended her for worker's Comp. My case takes about 2 years and throughout this 2 years my case worker Azade always in touch with me. Any news pop up she give me a call and letting me know what happened. She did help me to get my mileage. She was very professional and very nice and knowledgeable about all of my questions in Farsi and English. Even I went to the office with out appointment she did manage to seat down with me and my case lawyer. I highly recommend if you have Worker's Comp case get with PAG. They are the best.
Questions?
Personal injury lawyers fighting for you. Speak with one of our Pacific Attorney Group consultants today. 24/7 help is just a phone call away. Toll Free California Hotline.