Main Content
$13
Million
Auto Vs Auto, Multiple Surgeries
$6.0
Million
Truck Accident Neck & Low Back Surgery
$4.0
Million
Truck Accident Neck Surgery
$3.5
Million
Truck Accident Back Surgery
$3.4
Million
Truck Accident Brain Injury
$3.1
Million
Truck Accidents Roll Over
$2.5
Million
Catastrophic Construction Accident
$2.35
Million
Auto Accident Brain Injury
$2.0
Million
Medical Malpractice Birth Injury
$1.25
Million
Pedestrian Accident Broken Bones
$1.0
Million
Auto vs. Pedestrian Accident Policy Limit

Pacific Attorney Group
Personal Injury Lawyers
If you are reading this, it is likely because you or loved one has been injured in a serious accident. No matter whether this is because you were injured in a car accident, were victimized by medical malpractice or even if your child sustained a birth injury during a difficult childbirth, you need competent legal advice – and you need it fast. This is where we come in. At Pacific Attorney Group, Mark Shayani and accident attorneys are proud to offer over 70 years of collective legal experience to our clients. Through our decades of practice, we have seen it all and we are ready to put our considerable legal knowledge to work for you.


Why Choose Us?
We Win
Comprehensive Legal Support from Start to Finish. We Can Come To You.

Contact us
24/7 help
We are 24/7 help is just a phone call away. Call, text, chat, or email us to get help anytime you need.

Don't pay a penny unless we Win
You don't pay us a penny unless we Win. Free initial consultation – Absolutely no charge!
We Handle Cases in All Major Practice Areas
At Pacific Attorney Group, we focus exclusively on representing injured victims and families – personal injury law is all we do! Because we concentrate on this practice area, we are able to devote the necessary time and energy to each and every case. We also have the insight and experience to handle a wide range of personal injury claims.
FREE CASE EVALUATION
Injured? We can help.
Immediate Response 24/7
Over $100 Million Recovered For Our Clients
Free consultation- Absolutely no charge • Over 70 years collective experience • Free Home & Hospital Visits
Personal Injury Lawyers Fighting for You
Protecting the Rights of the Injured
If you or someone you care about has recently been injured as the result of another's negligence or wrongful conduct, you may have a right to financial compensation. At Pacific Attorney Group, our los angeles personal injury lawyers represent victims and families who have suffered harm through no fault of their own. We support our clients through difficult times, and we always fight for the compensation they rightfully deserve.
Personalized Service, Passionate Support
Our legal team is passionate about protecting the rights and futures of our clients. No matter what the case may be, we make it a point to work personally with clients and to use our extensive experience and resources to maximize their compensation. Each injured victim and family has unique needs and goals, which is why we always deliver personalized service and constant availability.
We Represent Injured Victims Across California
At Pacific Attorney Group, we focus exclusively on representing injured victims and families – personal injury law is all we do! Because we concentrate on this practice area, we are able to devote the necessary time and energy to each and every case. We also have the insight and experience to handle a wide range of personal injury claims.
GET RESULTS FROM AN EXPERIENCED CAR ACCIDENT LAWYERS
Speaking with an experienced car accident lawyer after any type of auto accident or personal injury anywhere in California is an important step to take – and one that can protect your legal right to compensation. Our california legal team is prepared to respond immediately to your call for help, inform you of your rights, and explain how you may be entitled to compensation for any of the following damages: Medical Bills, Cost of Future Medical Treatment, Lost Work Wages & Future Earnings, Pain and Suffering, Emotional Injuries,Loss of Enjoyment or Quality of Life.
The best way that a driver can try to avoid accidents is to always follow traffic regulations, stay sober and be mindful of his or her surroundings. Unfortunately, that is not enough to keep the person safe. Other factors such as inclement weather and mistakes that other drivers make still cause many accidents to occur. Other drivers can be so guilty in an automobile accident that court charges them with neglect. Your case may qualify for compensation if neglect played a part in it. You can discuss your case with a personal injury attorney specialist and request proper representation today.
Our los angeles personal injury attorneys in CA can work for you to request compensation for your injuries. The monies that you can receive can cover your broken bones, burns, spinal cord problems, paralysis and more. You can receive the funds that pay for your medical bills, therapy sessions, auto repairs and more. You can receive money that can cover your lost work wages, as well. Another type of compensation that an accident attorney can help you get is called punitive damages. Punitive damages are designed to compensate for your pain and suffering and punish the offender a little more than usual. The punishment is supposed to deter that person from committing any further violations. You can speak with one of our personal injury attorneys to talk about the possibilities.
Common Causes of Auto Crashes
Automobile and truck accidents occur for numerous reasons, but the following are the 10 most common:
1. Distracted driving, such as texting, talking on the phone or eating
2. Speeding or driving too fast for conditions
3. Driving under the influence of intoxicants, whether it is alcohol or illicit drugs
4. Reckless driving
5. Inclement weather
6. Failure to obey traffic signs or signals
7. Young or inexperienced drivers
8. Driving while fatigued or sleepy
9. Automobile design defects
10. Improper turns and unsafe lane changes
Don't Rely on Your Insurance
Getting hurt in a car crash or, even worse, having a loved one die in an auto accident through no fault of his or her own, is not only stressful but can be absolutely devastating. In such traumatic times, all too many victims rely on their insurance companies to handle these situation. However, insurance companies are businesses out to make a profit, and they do not always have your best interests in mind.
Hire a California Accident Lawyer – Lawyers Statewide – We Come To You!
If you live in California, a car accident lawyer can help you in several important ways. First, a reliable accident attorney will get to the bottom of what caused the accident and who is at fault, even if it is not readily apparent. An experienced and knowledgeable lawyer in offices in Los Angeles and across California will then work to get you the compensation you deserve, which may include medical bills, lost wages, lost future earnings and pain and suffering.
If you or someone close to you has recently been in an auto accident, contact Pacific Attorney Group today for a free consultation. We service all of California. We will come to you.
Get Help With Truck Accident Injuries
We do not just cover one field of injuries. We cover many. Truck accidents is another one of our specialties. Truck accidents are still considered car accidents, but they often have outcomes that are much more severe than the typical auto crashes. Trucks include a heavyweight class of vehicles that can cause astronomical damages to people, vehicles, buildings and more. Our truck accident attorneys can sift through the facts and find the fault in the matter. Truck drivers can be held accountable for an accident for a wide variety of reasons. One of the top reasons that truck drivers get into accidents is that they refuse to pull over and go to sleep. No truck driver should operate a vehicle for more than 15 hours without getting some rest.
We Assist Motorcycle Accident Victims
According to the California Highway Patrol, over 12,000 motorcycle accident occurred in California, causing 429 fatalities. In the busy streets of Los Angeles, motorcycle accidents commonly take place and can result in serious injuries and even death. If you were recently involved in a motorcycle accident, you should seek legal advice from a Los Angeles motorcycle accident attorney.
Contact our California Personal Injury Attorneys
There is hope for you if you want to get your life back together. The road to recovery starts when you pick up the phone and call our personal injury attorneys. He or she will schedule a consultation for you. You can provide extensive details about your accident at that time. The attorney will inform you of whether the case is substantial after you have that meeting with him or her. Finally, you can decide to accept representation and allow the aggressive attorney to seek compensation for you full force. Our attorneys will not stop until you receive the monies that you deserve for your pain, inconvenience, and suffering. Call today or complete a short form. The accident consultation may just be free for you. The attorney may offer contingency representation, as well. It depends on your case specifics. Contingency representation allows you to relax while the attorney aggressively seeks your award settlement. You pay a percent of the settlement only after it comes in the mail physically. Recovery is a win-win situation for you in that aspect.
With over 40 years of industry experience, each Personal Injury Attorney from the firm possesses the knowledge necessary to help clients attain financial compensation after suffering an injury due to negligence or wrongful conduct. Our lawyers are skilled in assisting clients who have suffered from a wide range of injuries, including auto accidents, truck accidents, motorcycle accidents, bicycle accidents, wrongful death, medical malpractice, and nursing home abuse. The company's professionals can help clients attain damages for all of the following: cost of future medical treatment, pain and suffering, medical bills, loss of quality of life, emotional injuries, and lost work wages.
If you or a member of your family was involved in an accident and has suffered serious injuries in Fresno, Riverside, Oakland, Sacramento, Modesto, San Diego, San Bernardino, Orange County or in any other part of California, you are highly encouraged to contact our Los Angeles personal injury attorneys. Call us today at 1.800.358-9617 for a free consultation.
Personal Injury FAQ
Contact a personal injury attorney as soon as possible!
Still have questions? We encourage you to pick up the phone and contact us as soon as possible. In cases involving personal injury accidents, you do not have the luxury of taking your time. You need to move quickly to ensure that your legal rights are protected as you fight for maximum monetary compensation. Our firm knows what is on the line – we will do everything that we can to help you protect your legal rights.
How do I know if I have grounds for a claim or lawsuit?
After an accident, you may wonder whether you have grounds for a lawsuit and what person can be held responsible for the injuries you or a loved one have sustained. The general principle of personal injury law in Los Angeles is that the incident must have stemmed from negligence, intentional wrongdoing, or strict liability. In these cases, the defendant (the person responsible for your injuries) must have acted or failed to act and this caused your injuries. The actions may have been intentional, as in the case of an assault, or unintentional, as in most motor vehicle accidents.
Questions and Answers about Accident & Injury Claims
If you have recently been injured or made ill by the actions of another, then you are likely well-aware of the confusion that can arise from dealing with a personal injury claim. If you have questions that you would like answers to, we encourage you to contact a lawyer from our firm as soon as possible. Over the years, we have proven to be advocates for the rights of the accused – you can trust that we will go above and beyond in our efforts to help you during this troubling time. Below, we have compiled some of the most commonly asked questions and answers. Please read through these and contact us if you have further questions.
What are the statutes of limitations in California?
Simply speaking, the statute of limitations (SOL) is the given timeline that you have following an injury; it is a window of opportunity that you have to file a claim. In California, general personal injury and negligence claims have a SOL of two years. This involves the Discovery Rule, however, which means that the SOL does not apply until the injury or illness has been discovered or would have reasonably discovered. There is a one year SOL for cases of wrongful death, although this does not apply to cases involving asbestos or medical malpractice. For medical malpractice, it is three years.
What is my case worth?
No two cases are exactly the same, and as such it may be difficult to determine exactly what your injury claim should be worth. However, a lawyer experienced with these matters can work with experts in medicine and economics to establish what your case should be worth – based upon what amount of compensation will best help you rebuild your life as much as possible.
What types of claims may qualify under personal injury law?
Personal injury law covers a broad range of accidents and injuries, all related to or stemming from negligent or intentional conduct or strict liability. All types of auto accidents are covered under personal injury law and are the most common grounds for these types of cases. Additional cases may involve medical malpractice, dog bites, slip and fall accidents, defective products as well as toxic exposure and poisoning.
Who can be held responsible for my injuries?
Depending on the case, whatever party or parties who caused your injuries may be held responsible. In an auto accident, this may be the driver of the other car. In a case involving medical malpractice, this may be the doctor that made a mistake or acted carelessly in providing your medical care. If you were injured by a defective product or a defective drug, the manufacturer may be held liable. By investigating your particular incident and what led to your injuries, an experienced Los Angeles personal injury lawyer can determine against what party you may be able to file a claim or lawsuit.
Client Testimonials
Hear what our clients have to say about us.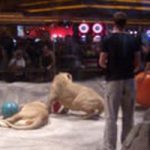 Great experience I had with PAG. The best case worker I had, and her name was Azade amanollahi. I highly recommended her for worker's Comp. My case takes about 2 years and throughout this 2 years my case worker Azade always in touch with me. Any news pop up she give me a call and letting me know what happened. She did help me to get my mileage. She was very professional and very nice and knowledgeable about all of my questions in Farsi and English. Even I went to the office with out appointment she did manage to seat down with me and my case lawyer. I highly recommend if you have Worker's Comp case get with PAG. They are the best.
Questions?
Personal injury lawyers fighting for you. Speak with one of our Pacific Attorney Group consultants today. 24/7 help is just a phone call away. Toll Free California Hotline.