Main Content
$13
Million
Auto Vs Auto, Multiple Surgeries
$6.0
Million
Truck Accident Neck & Low Back Surgery
$4.0
Million
Truck Accident Neck Surgery
$3.5
Million
Truck Accident Back Surgery
$3.4
Million
Truck Accident Brain Injury
$3.1
Million
Truck Accidents Roll Over
$2.5
Million
Catastrophic Construction Accident
$2.35
Million
Auto Accident Brain Injury
$2.0
Million
Medical Malpractice Birth Injury
$1.25
Million
Pedestrian Accident Broken Bones
$1.0
Million
Auto vs. Pedestrian Accident Policy Limit

Pacific Attorney Group
Personal Injury Lawyers
If you are reading this, it is likely because you or loved one has been injured in a serious accident. No matter whether this is because you were injured in a car crash, were victimized by medical malpractice or even if your child sustained a birth injury during a difficult childbirth, you need competent legal advice – and you need it fast. This is where we come in. At Pacific Attorney Group, Mark Shayani and accident attorneys are proud to offer over 70 years of collective legal experience to our clients. Through our decades of practice, we have seen it all and we are ready to put our considerable legal knowledge to work for you.


Why Choose Us?
We Win
Comprehensive Legal Support from Start to Finish. We Can Come To You.

Contact us
24/7 help
We are 24/7 help is just a phone call away. Call, text, chat, or email us to get help anytime you need.

Don't pay a penny unless we Win
You don't pay us a penny unless we Win. Free initial consultation – Absolutely no charge!
We Handle Cases in All Major Practice Areas
At Pacific Attorney Group, we focus exclusively on representing injured victims and families – personal injury law is all we do! Because we concentrate on this practice area, we are able to devote the necessary time and energy to each and every case. We also have the insight and experience to handle a wide range of personal injury claims.
FREE CASE EVALUATION
Injured? We can help.
Immediate Response 24/7
Over $100 Million Recovered For Our Clients
Free consultation- Absolutely no charge • Over 70 years collective experience • Free Home & Hospital Visits
Personal Injury FAQ
Contact a personal injury attorney as soon as possible!
Still have questions? We encourage you to pick up the phone and contact us as soon as possible. In cases involving personal injury accidents, you do not have the luxury of taking your time. You need to move quickly to ensure that your legal rights are protected as you fight for maximum monetary compensation. Our firm knows what is on the line – we will do everything that we can to help you protect your legal rights.
How do I know if I have grounds for a claim or lawsuit?
After an accident, you may wonder whether you have grounds for a lawsuit and what person can be held responsible for the injuries you or a loved one have sustained. The general principle of personal injury law in Los Angeles is that the incident must have stemmed from negligence, intentional wrongdoing, or strict liability. In these cases, the defendant (the person responsible for your injuries) must have acted or failed to act and this caused your injuries. The actions may have been intentional, as in the case of an assault, or unintentional, as in most motor vehicle accidents.
Questions and Answers about Accident & Injury Claims
If you have recently been injured or made ill by the actions of another, then you are likely well-aware of the confusion that can arise from dealing with a personal injury claim. If you have questions that you would like answers to, we encourage you to contact a lawyer from our firm as soon as possible. Over the years, we have proven to be advocates for the rights of the accused – you can trust that we will go above and beyond in our efforts to help you during this troubling time. Below, we have compiled some of the most commonly asked questions and answers. Please read through these and contact us if you have further questions.
What are the statutes of limitations in California?
Simply speaking, the statute of limitations (SOL) is the given timeline that you have following an injury; it is a window of opportunity that you have to file a claim. In California, general personal injury and negligence claims have a SOL of two years. This involves the Discovery Rule, however, which means that the SOL does not apply until the injury or illness has been discovered or would have reasonably discovered. There is a one year SOL for cases of wrongful death, although this does not apply to cases involving asbestos or medical malpractice. For medical malpractice, it is three years.
What is my case worth?
No two cases are exactly the same, and as such it may be difficult to determine exactly what your injury claim should be worth. However, a lawyer experienced with these matters can work with experts in medicine and economics to establish what your case should be worth – based upon what amount of compensation will best help you rebuild your life as much as possible.
What types of claims may qualify under personal injury law?
Personal injury law covers a broad range of accidents and injuries, all related to or stemming from negligent or intentional conduct or strict liability. All types of auto accidents are covered under personal injury law and are the most common grounds for these types of cases. Additional cases may involve medical malpractice, dog bites, slip and fall accidents, defective products as well as toxic exposure and poisoning.
Who can be held responsible for my injuries?
Depending on the case, whatever party or parties who caused your injuries may be held responsible. In an auto accident, this may be the driver of the other car. In a case involving medical malpractice, this may be the doctor that made a mistake or acted carelessly in providing your medical care. If you were injured by a defective product or a defective drug, the manufacturer may be held liable. By investigating your particular incident and what led to your injuries, an experienced Los Angeles personal injury lawyer can determine against what party you may be able to file a claim or lawsuit.
Client Testimonials
Hear what our clients have to say about us.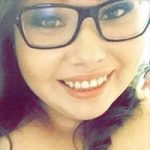 Just settled my case with Mr Shayani and it was done in a timely manner, very professional and they answered all my questions. I would definitely recommend them!
Questions?
Personal injury lawyers fighting for you. Speak with one of our Pacific Attorney Group consultants today. 24/7 help is just a phone call away. Toll Free California Hotline.