Los Angeles Car Accident Attorney
Every casualty of a car crash should consult with and obtain help from an experienced Los Angeles car accident attorney as soon as possible. Only the services of a physician might be of more immediate importance to the victim than those of an attorney.
Right to Complete Recovery
Injured victims of driver negligence have an enforceable right under law to full and fair compensation for the costs and losses they suffer. Whether they receive what the law provides for them or whether they receive any compensation at all depends on how well their attorneys can pursue their claims through the intricacies of the state civil legal processes. The drivers whose negligence causes their injuries generally will do anything possible, fair or not, to evade liability entirely and, if their evasive maneuvers fail to deliver them from accountability, to minimize the damages they must pay to restore to injured claimants to the extent legal remedies can make possible their lives as they were before their unnecessary misfortunes.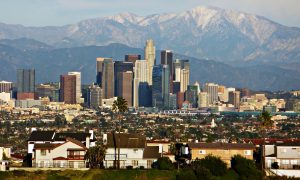 Pacific Attorney Group
The Pacific Attorney Group (Pacific) assists and represents clients injured in all kinds of traffic mishaps of all degrees of damage and distress. In all cases, the law firm's sole concern is complete client recovery from their ordeals.
Victims often assure themselves in hopeful denial that their injuries are neither serious nor cause for much concern, that they should resolve and heal quickly with little or no medical attention. But some injuries take more time than the injured might expect before their full effects become evident, it is always better to be safe than sorry, and if there is any pain or discomfort at all after a crash, a medical examination and a legal consultation are urgent needs.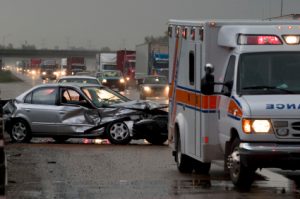 Pacific's Los Angeles car accident attorney investigate, research, and review every case thoroughly and explain to clients their rights and answer all their questions fully. Pacific personal injury attorneys have handled rear-end, T-bone, bus, truck, motorcycle, and bicycle collision cases, vehicular accidents of all kinds, successfully represented pedestrian and cyclist claimants in various situations, and proven themselves repeatedly in complex cases of drivers allegedly under the influence of intoxicants and drivers more attentive to their cell phone conversations than to road conditions.
Our attorneys understand that things happen quickly and suddenly on the road and that the best, most careful, and most responsible drivers can confront extraordinary and unforeseeable circumstances in which it becomes impossible for them to retain control. Many Los Angeles car accident attorney have defended drivers as former counsel for insurers for whom they developed and presented imaginative, ingenious, plausible, and persuasive theories of inevitability to support successful arguments for exoneration. Thoroughly familiar with the fundamentals of personal injury defense practice, they regularly train their less experienced colleagues in its most effective techniques so Pacific can continue to maintain its depth of talent in highway traffic personal injury legal practice expertise.
Defendant Driver Insurers
Some car crash victims injured through no negligence or fault of their own receive phone calls from insurance claim adjusters or attorneys soon after their accidents asking whether they might be willing to settle all legal claims for a prompt, generous payoff. Insurers know they can induce some potential claimants to waive their rights to sue for recovery if they contact them before they talk to attorneys and become fully aware of what their claims are worth to them and how much a complete recovery from their injuries may cost.
The lure of a quick cash settlement can be quite tempting. The agents for the insurers may discourage them from speaking to a Los Angeles car accident attorney by reminding them of the high cost of legal services and of the money they can save by doing it themselves without paying attorney's fees. This idea is a bad one. Only rarely if ever does a do-it-yourself personal injury claimant negotiating with an opposing insurance claims adjuster or attorney do as well as a claimant assisted and represented by a skilled and experienced personal injury plaintiff's attorney.
Necessity of Legal Representation
The timeless truth is that in legal matters there is no substitute for the advice and advocacy of professional counsel. Should every personal injury claimant retain a Los Angeles car accident attorney? The answer to this question is yes in all cases, no exceptions.
In settlement negotiations with unrepresented claimants on their own, the insurer's agent has every advantage. First, they do it every day while most if not all claimants representing themselves are in the process for the first time. Then there is the claimant's emotional state, in turmoil from stress and hardly conducive to either steadfast focus or logical analysis. Finally, the agents are practiced in the arts of deception and delay and not unwilling to employ these stratagems to trick claimants into accepting painfully insufficient settlement offers or losing their cases entirely and forever if delayed beyond the deadlines of statute of limitations in force in all states.
Our auto accident attorney in Los Angeles are aware of all the tricks of the insurance agent's trade. When Pacific is on the case, settlement negotiations proceed with no unnecessary delay to fair, final offers in most cases. In exceptional cases where the insurers insist on unfair settlement offers or none at all because they believe they might prevail in trials, they find out to their disappointment and dismay that Pacific trial attorneys have the knowledge, skills, and abilities to persuade trial jurors to award damages that sometimes turn out to be much more than the plaintiff settlement proposals the insurers had rejected.
Clients as Deciders
Pacific attorneys never argue with clients about whether they should accept settlement offers. They may advise and recommend an acceptance if a client's case falters, for example, from loss of evidence, but they believe that, just as in criminal cases the decision to plead guilty to a charge is for the defendant alone to make voluntarily without pressure, persuasion, or undue influence from any source, the decision to accept a settlement offer must be voluntary and solely for the personal injury plaintiff to make.
Personal Injury Representation a Great Financial Bargain

A Los Angeles car accident attorney from a high-grade firm like Pacific is an absolute necessity for every personal injury plaintiff. Amazingly, the attorney's invaluable service is available at an incomparable bargain. Most of the best personal injury attorneys offer no-cost initial consultations to gauge the factual merit and potential value of claimant cases. Then they pursue the best results for their clients on contingency terms.
Contingent fees to Los Angeles car accident attorney are not payable until they succeed in negotiating settlements or winning awards of damages for their clients. From the settlement proceeds or from the amounts awarded by verdicts, attorneys pay off the costs of the litigation, deduct attorney's fees of typically a fourth to a third of the total recovery, and remit the remainder, usually at least a half of the total, to the clients, who pay no money into the case.
What if the case turns out to be loser, the court finds for the defendant insurer, and the plaintiff receives nothing? In that case the personal injury plaintiff also pays no money. What better no-risk, no-money-down investment could clients have?
Compensation for Auto Accidents
A Los Angeles Car Accident Attorney Can Help
What is my claim worth? What types of expenses may I be able to recover compensation for? Will my insurance policy cover this? These are all common questions that a person involved in a car accident may have, and a lawyer at Pacific Attorney Group may be able to answer these and many others. Arranging a free case review with a Los Angeles car accident attorney at our firm is one of the first steps you should take after a collision – it may serve to protect your right to maximum compensation.
Compensation may be defined as a sum of money paid to compensate, or make up for, losses or injuries that a person has experienced. In the realm of auto accidents, this is usually money paid by the insurance company of the driver that caused the collision to the victim or victims of the accident. The following types of compensation may be paid in a car accident claim or lawsuit:
Medical Treatment
Compensation paid for medical treatment may include any and all medical care that a victim has received in relation to the car accident. Hospitalization, doctor visits, physical therapy, medication, medical supplies and even mileage expenses to get to and from medical appointments may be covered. Future medical care may also be covered, if the victim will require ongoing treatment.
Lost Income
Money paid for lost income in a car accident claim may include any work that a victim has missed as a result of his or her injuries. It may also include loss of potential earnings, if a victim is unable to return to work in the same field or cannot return to work at all. Compensation for lost earnings can make all the difference as a car accident victim attempts to make ends meet even while unable to work.
Property Damage
This may include any and all damage to a vehicle and any personal property that was caused in the accident. Compensation for property damage can help a victim get his or her car repaired, may pay for an entirely new vehicle if the car was totaled, and can cover other damage to real property, clothing and more.
Pain and Suffering
Pain and suffering refers to compensation that usually falls under the category of non-economic damages, as these injuries cannot be easily quantified. Emotional and psychological trauma, physical pain and other suffering experienced by the victim may be compensable, depending on the case. These damages can be more difficult to obtain, but with the right approach it may be possible to recover fair compensation for non-economic injuries and losses.

Loss of Consortium
Loss of consortium is another type of compensation that falls under non-economic damages. In some cases, a victim of a car accident may experience injuries that impact his or her relationship with a spouse, such as an inability to perform sexually.
Seeking maximum compensation is of the utmost importance if a victim of an auto accident is to have the best chance of rebuilding and moving on with his or her life. This is the entire purpose of compensation, in fact, to help a victim rebuild to as similar a position as he or she was in before the accident occurred. We cannot erase the past or make it so our injuries never occurred, but we can move forward and work toward a brighter future in spite of any past trauma.
Contact a Los Angeles car accident attorney at our firm today to find out more about our firm and the steps we can take to help you secure a fair settlement or award.
Auto Accident Injuries
Los Angeles Car Accident Injury Attorney
Every year, millions of people are injured in auto accidents. In 2011 alone, more than 2.2 million people were injured in traffic accidents across the United States, according to the National Highway Traffic Safety Administration. These injury accidents accounted for about 40% of the more than 5.3 million collisions that were reported to the police that year. Looking at these numbers, this could mean that a person has about a four in ten chance of being injured in a car accident. The type and severity of injuries will vary depending on the type of collision, force of impact, the crashworthiness of the vehicle and whether the victim was wearing a seat belt.
If you were involved in a car accident, truck accident, motorcycle accident or any other type of motor vehicle collision and were seriously injured, Los Angeles auto accident attorneys at Pacific Attorney Group may be able to help. Our legal professionals offer experienced and aggressive representation for clients throughout the greater LA area who have been injured as the result of another's negligence. You can continue reading to learn more about the common types of auto accident injuries or are welcome to call our office at any time for a free, confidential case evaluation.
Common Injuries Sustained in Car Accidents
A person who is involved in a car accident may experience various injuries, caused by the force of impact itself, by the airbag striking their face or hands, by the vehicle crumpling in on them, by being ejected from the vehicle, and many other scenarios. The following are some of the types of injuries that a person may experience in a collision:
Whiplash
Head trauma
Brain injuries
Neck injuries
Back injuries
Spinal cord injuries
Lacerations (cuts)
Contusions (bruises)
Broken bones
Facial injuries
Dental injuries
Burns
Amputation/loss of limb
Will my injuries be severe?
The severity of injuries will vary widely depending on the unique circumstances surrounding the accident, so it is impossible to say how seriously a person may be injured in any one collision. Looking at auto accident statistics, however, can give us a better idea of how common it is for a victim to experience catastrophic injuries.

According to statistics presented by the California Highway Patrol (CHP), there were a total of 71,866 people injured in auto accidents in Los Angeles County in 2010. 2,345 of these people suffered from severe wounds, and 17,274 experienced other visible injuries. The remaining 52,247 complained of pain. The tricky thing about auto accidents is that a victim may show no visible injuries but may actually have suffered soft tissue damage, such as whiplash, or may have even experienced bruised ribs, internal organ damage or other injuries that are not immediately visible at the scene.
It is therefore of the utmost importance that you seek medical attention if you were involved in a car accident. Even if you are only experiencing minor aches and pains, it is important to have a medical professional look you over to ensure nothing is wrong. Inform your doctor that you have been involved in a traffic accident so he or she knows what injuries to look for, and be sure to keep all records related to your visit.
SUV and Van Accidents
Auto Accidents Involving Large Vehicles
If you were injured in a motor vehicle accident involving a sport utility vehicle (SUV) or van, you may have the right to take legal action. An accident lawyer at Pacific Attorney Group may be able to help. An accident may leave you and other partiesseriously injured, and it may even lead to the wrongful death of one or more victims.
In these situations a victim can file a lawsuit against the party responsible for causing the accident in the first place. This may be a drunk driver or a driver who was speeding, texting or talking on the phone. In some cases, it may be the manufacturer of an auto part or even the local government for poor road maintenance. By investigating your unique case, we can assist you in holding the proper person or company responsible.
Injuries in SUV Accidents
A driver or passenger may sustain injury in an SUV accident or van accident, depending on the particular incident. Pedestrians and bicyclists may also be at risk of injury if involved in a traffic accident of this kind. Although the extent and type of injury in an SUV accident will vary based on a myriad of factors, following are some of the common injuries that may be sustained:

Whiplash or neck injury
Spinal cord injury
Head trauma
Brain injury
Lacerations and bruising
Broken bones
Amputation
Airbag injuries
Damage to internal organs
Free Case Review with a Los Angeles Auto Accident Attorney
Your initial case evaluation with our law offices is free. We can look over the circumstances of your SUV or van accident and determine who can be held responsible, as well as what your claim may be worth.
Seat Belt Use and Auto Accident Injuries
Seat belts can prevent fatal auto accident injuries. According to a Traffic Safety Facts report from the NHTSA involving nationwide traffic accidents in 2011:
Seat belts, when used, reduce the risk of fatal injury to front-seat passenger car occupants by 45 percent and light truck occupants by 60 percent.
A seat belt works by holding a vehicle occupant in place to prevent the force of impact from throwing him or her into the steering wheel, dashboard, windshield, door or side window. It also prevents an occupant from being ejected from a vehicle during a rollover or other catastrophic collision. While some people may sustain injuries caused by the seat belt itself as it holds the occupant in place during a collision, the benefits generally outweigh this risk. Wearing a seat belt is required by law, and it may also help you avoid fatal injuries in the event of a collision.
Injured? Talk to Los Angeles Car Accident Injury Attorney about your options.
If you have been seriously injured in a car accident, or if you were struck by a motorist as a pedestrian, motorcyclist or bicycle rider, a lawyer at our firm can offer insight regarding your rights and options. You may be facing a long road to recovery – both physically and emotionally – and our team can work to help you recover the financial compensation that can help you in this. With more than 35 years of experience, we are prepared to offer you the highest quality legal representation in your case. Call our Los Angeles law offices today to see how we can help you.
Call to Arrange a Free Initial Consultation
Car crash victims need competent legal advice, and they need it fast. Pacific Attorney Group offers wisdom acquired over 35 years of collective legal experience. Pacific attorneys have seen it all and are ready to put their formidable legal knowledge, skills, and abilities to work for personal injury claimants in need.

Pacific enjoys membership in the Million Dollar Advocates Forum, a prestigious organization of fewer than 1 percent of all American attorneys Pacific between 2008 and 2010 recovered over $5 million per year in settlements and verdicts for its clients, testimony to hard work, superior skill, and dedication to client well-being.
To discuss a claim, contact a member of the firm for a free initial consultation to get started. During this session, the attorney will determine what the claimant has suffered and lost and what needs doing to present the most compelling case for full and fair recovery. So do not delay. Time is of the essence in personal injury case preparations. Take action before important evidence disappears or becomes unavailable. Call toll-free 800-358-9617 or contact the firm by e-mail at [email protected] to schedule a free consultation.
Los Angeles Car Accidents Injury Lawyer
Attorney for Spinal Cord Injury Claims in Los Angeles
In Los Angeles, car accidents happen every day. The congested streets and freeways are ideal places for these types of accidents to occur. Unfortunately, spinal cord injuries are common results of car accidents. Direct trauma in a high-speed or high-impact collision may cause injury to the spine or spinal cord, such as a broken back or spinal fracture. The sudden force of a car crash may also cause spinal cord injury if the back is twisted or stretched suddenly or in an awkward position. Spinal injury is particularly prevalent in rollover accidents if the roof collapses during the accident. Even when properly wearing a seatbelt, a driver or passenger may be at risk of sustaining spine injury in a car accident.

Call a Los Angeles spinal cord injury lawyer at our law firm today if you or someone you love was injured in a car accident. We are highly experience with spinal cord injury claims and can assist you by talking to you about your concerns and evaluating the particular accident you or your family member was involved in, in order to help you take the legal action that is your right.
Car Accidents – Who is Liable for your Spinal Cord Injury Claim?
The most common causes of car accidents are driver distraction, speeding and drunk driving. If another driver acted negligently in any way and caused your car accident, thus causing spinal injury, you may be able to bring a claim or lawsuit against that driver in order to recover financial damages for your injuries. This may cover medical care as well as any lost wages from missed work, damage to your vehicle and possibly more. With spinal cord injury claims, this is particularly important due to the costs of rehabilitation, continued therapy, and living with an injury of this magnitude.
Contact a spinal cord injury attorney to discuss your Los Angeles car accident claim.
Los Angeles Serious Injuries in Car Accidents Lawyer
Los Angeles Car Accident Injury Lawyer
Car accidents are constant occurrences on Los Angeles streets and freeways. When these accidents are catastrophic in nature, they may cause serious injuries or even death to one or more of the people involved. Pedestrians, bicyclists and motorcyclists are at particular risk of serious injury in a car accident. The speed, force and location of impact in a car accident will typically determine what extent of injury that a victim may sustain, although a combination of these and other factors may also make it seem as though luck is involved.
At Pacific Attorney Group, we handle all types of serious car accident claims throughout the Los Angeles area, including freeway accidents and high-speed or high-impact crashes that result in serious injuries or wrongful death. If you or a loved one was involved in a bad accident, a Los Angeles car accident injury attorney at our offices can offer you a free initial consultation to talk about your legal options and filing a personal injury claim.

Types of Injuries in Los Angeles Car Accidents
There are a variety of different serious injuries that may result from a car accident. A victim may be at risk of internal bleeding, head trauma, brain injury, amputation, spinal cord injury, multiple bone fractures, organ damage, and more. Any one or more of these injuries may impact a victim for life, leading to extensive hospitalization, surgery, a temporary or permanent disability, scarring or disfigurement, paralysis, and an unknown future.
Let an experienced car accident injury lawyer at our firm help you in taking legal action against the driver who caused your catastrophic injuries. With our help in recovering financial compensation, you may be able to get the money you need to begin rebuilding your life and moving on.
Contact a Los Angeles injury attorney at our offices for your free case evaluation.
Los Angeles Truck vs Car Accident Lawyer
Los Angeles Truck Accident Lawyer
If you were driving or were the passenger of a car involved in an accident with a large truck, you may have sustained serious injury and may have grounds for a claim against the truck driver or trucking company if their negligence was to blame. At Pacific Attorney Group, we represent truck versus car accident victims throughout Los Angeles and the surrounding areas in Southern California. We will be happy to offer you a free consultation to discuss your case and your legal options. When you talk to a truck accident lawyer at our firm, you may be surprised to find that you have the opportunity to recover significant compensation for your physical injuries as well as damage to your vehicle and emotional trauma.

Why Truck vs. Car Accidents are Dangerous
Truck versus car accidents are particularly serious due to two main factors: the size and weight of the large truck versus a typical passenger car and the height of the truck and where it may collide with a car. The larger mass of a semi truck or big rig places the smaller vehicle, the car, at immediate risk of sustaining catastrophic damage in a collision, according to laws of physics. This issue combined with the fact that the bumper of a large truck may collide with the top of a passenger car greatly increases the likelihood of serious injury to the occupants of the car as opposed to the driver of the truck.
For your free truck accident case evaluation, contact an attorney at our offices. We accept calls 24 hours a day, 7 days a week and will be happy to discuss your claim and legal options with you.
Contact a Los Angeles truck vs. car accident attorney at our firm as soon as possible!
Los Angeles Fatal Auto Accident Lawyer
Los Angeles Wrongful Death Lawyer
Any auto accident may cause catastrophic or fatal injuries. If you have lost a loved one in a fatal auto accident in the Los Angeles area, an attorney at our law firm may be able to help you. With our law firm's assistance, you may be able to file a wrongful death claim against the driver or other party that caused the accident to occur. In this way, you can seek justice and have the opportunity of recovering monetary damages for your loss.

Car accidents are a common occurrence in the LA area, particularly due to the large number of vehicles on city streets and freeways at any given time. Almost any collision may be fatal, even if it occurs at a relatively low speed and if drivers and passengers are wearing safety belts. Pedestrian, cyclist and motorcycle accidents are more likely to involve serious injuries or fatalities, as are truck accidents. Regardless of the type of auto accident in which your loved one was involved, you will benefit from discussing your legal rights and options with a skilled professional. You will have a limited time to file a claim, and as such it is crucial that you act quickly. In addition to helping with any insurance claim, a lawyer can help you in filing a lawsuit against the person who was speeding, driving drunk or otherwise acting negligently or wrongfully and caused your accident.
Consult an Attorney Experienced with Auto Accident Claims
Holding the responsible party accountable for their actions in causing a fatal auto accident can help to bring surviving family members a much-needed peace of mind and can also help with difficult financial situations brought about by unexpected funeral costs, medical bills, and the lost income that a loved one used to provide.
Los Angeles Rear End Collision Lawyers
Car accidents are not simple affairs, especially when one or both drivers involved in one get rear-ended. In Los Angeles (L.A.), cameras have been installed in a lot of the traffic lights so as to hold offenders responsible for the traffic laws that they break. These cameras have failed, first of all, to prevent rear-end accidents in L.A. They have also failed to lessen them. The heavy, infamous bumper-to-bumper traffic that permeates the Los Angeles streets and highways is the single most affecting factor in the number of rear-end collisions that happen each day in the city. People follow each other too closely or drive too fast in dense streets, resulting in rear-ending. If you have been rear-ended in the city of Los Angeles, then read on. We have information that may pertain to you and help you legally.
Never Leave the Accident
Getting rear-ended in your vehicle is shocking and opens up the adrenaline glands—it is hard, in a situation like that, to remember what you need to do to protect yourself and others, legally and physically. To begin with, never leave the scene of an accident. If you leave or flee, as it is legally referred to, the site where the accident took place then you could face criminal charges, fees, and possible jail time.
Don't admit your fault in the accident. This could be used against you in a civil court of law later on if either you or the other party involved in the accident decide to file a rear end collision claim with the help of a Los Angeles rear end collision attorney.
Always Go to the Hospital…

Always go to the hospital immediately following a rear end collision. Some of the most severe consequences that result from a rear end accident are internally-based only and can only, therefore, be identified and treated by a licensed physician via a scan.
…and Always Get Legal Help
Protecting yourself legally is, after protecting yourself medically, the most important step to take after you get into a rear-end accident. It's a mistake to entrust your insurance company with your rear end case—insurance companies are interested in making money off of you, not helping you to get money back that you have lost after being a victim.
That is where we come in. Our legal team is comprised of experts in the rear-end collision field, and will not charge you a thing until they win your case and earn their money. If you have been in a Los Angeles rear-end collision, and you have suffered injury as a result, then call our Los Angeles rear-end collision attorneys today for a free legal advising session.
Los Angeles Automobile Accident Attorney
If you live in the Los Angeles area and have recently suffered an automobile accident, then read on. We have information that will help you in taking the next steps necessary to gain legal help and consequent financial retribution for your losses and suffering.
Most people who have never been in an automobile accident think that their insurance companies will handle everything, and get them back the money that they lost. This is a false notion. Only a personal injury attorney will fight for your rights as a collision victim.
Every Accident is Serious
Many people go off of appearances alone when it comes to accidents—if it doesn't look serious, then many do not treat it as such. However, that is the wrong attitude to adopt when it comes to accidents. Each accident is serious, medically and legally, and you should treat it as such by protecting your health and your rights as a victim.
One way to do this is by making sure that you go to the hospital right after getting into an automobile accident. Many of the most serious injuries are internal and can't be seen on the externality of the body.
The 411 on Los Angeles Automobile Accident Attorneys
Get you the best medical care available
Handle your insurance company for you
Communicate with the other party in the accident
Communicate with your insurance adjuster
Identify proper accident witnesses
Make sure you are not penalized for any legal deadlines, including filing
Get you the most money you deserve and that can be won in court
Exhaust every possible source of monetary compensation
Our Los Angeles Automobile Accident attorneys will never charge you for the time they spend passionately fighting on your behalf. Not only do we only collect our money after we have won you yours back, but we take financial responsibility for the court expenses and filing dues that add up and would otherwise further stress you out in your time of fragility and need.
We will protect your rights as a victim of an automobile accident, Our legal team can offer you top-of-the-line services, starting with no-cost legal advice—whether or not you decide to hire us for your case.
Contact one of our Los Angeles automobile accident attorneys if you have been in an accident in any part of L.A. or L.A. County. We will win you back the monetary compensation you are entitled to if we are able to deem you eligible for legal representation by one of our Los Angeles automobile accident attorneys in a civil court of law.
856 S Robertson Blvd
los angeles, CA 90035
(310) 659-6000
Do I Have A Case?
the initial consultation is free
Call or email us to schedule a free consultation. You can reach us 24 hours a day, 7 days a week. Our attorneys will travel to wherever is most convenient for you to meet and speak about your case.