Ashok Kumar Identified as Person Killed in Fresno Wrong-Way Collision on Highway 180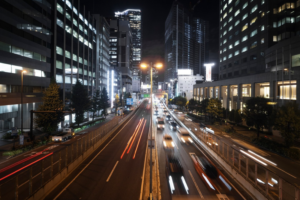 Fresno, California (November 6, 2023) – The Fresno Coroner's Office has identified 29-year-old Ashok Kumar as the victim killed early Saturday morning in a wrong-way crash.
The California Highway Patrol said the collision happened at around 12:25 a.m. on Highway 180 east of Armstrong Avenue.
Vikash Kumar, 30, was driving a Honda when he attempted to make a U-turn to correct his wrong-way travel and turned left directly into the path of the Buick.
The Buick hit the passenger side of the Honda.
Ashok was pronounced dead at the scene.
Vikash was hospitalized in critical condition.
Vikash is expected to be charged with felony vehicular manslaughter while driving under the influence of alcohol, CHP said.
The crash is still being investigated.
ORIGINAL STORY
Fresno, California (November 4, 2023) – One person was killed in a wrong-way collision in Fresno early Saturday morning, the California Highway Patrol said.
The wreck happened on Highway 180 east of Armstrong Avenue at about 12:25 a.m.
CHP said a 30-year-old Fresno man was driving a Honda Accord east in the westbound lanes when he attempted to make a U-turn and collided with the passenger side of a Buick Enclave.
A passenger in the Honda died at the site of the crash.
Two parties riding in the Buick sought their own medication.
The operator of the Honda, who was identified as Vikash Kumar, was hospitalized with critical injuries.
CHP said Kumar is expected to face charges of vehicular manslaughter and DUI.
The wreck remained under investigation.
Lane change crashes are caused by drivers changing traffic lanes, particularly on highways and other high-speed roads where drivers change lanes frequently.
Drivers must be vigilant when changing lanes, use their turn signals, and check their mirrors and blind spots to avoid causing a crash.
Some common causes of lane change accidents include inadequate signaling, impaired driving, failure to check blind spots, and speeding and aggressive driving.
Determining fault in this type of accident depends on the specific circumstances of the crash, based on the driver who was negligent.
If you were involved in a lane change accident, contact an experienced car accident attorney for legal guidance. Click to call : 866-803-6502.