Edward Guidry Killed in Lane County Rear-End Crash on Interstate 5 near Milepost 189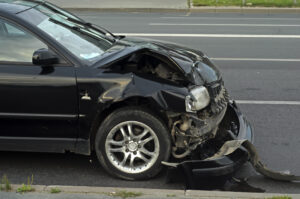 Lane County, Oregon (November 1, 2023) – 70-year-old Edward Norman Guidry of Cottage Grove was killed in a crash that injured Shawn L Brown, 49, of Eugene, Tuesday afternoon in Lane County.
The Oregon State Police responded to the deadly wreck at around 2:59 p.m. October 31 on Interstate 5 near milepost 189.
Brown was driving a northbound Kenworth commercial motor vehicle and trailer when he slowed down for congestion due to a traffic crash.
For unknown reasons, a northbound Ford cargo van driven by Guidry approached the slowed traffic at a high rate of speed and rear-ended the semi-trailer.
Guidry was pronounced dead at the scene.
Brown sustained minor injuries.
During investigations, the highway was blocked for about three hours.
OSP was assisted by the Lane County Sheriff's Office, South Lane Fire/EMS, and ODOT.
An investigation is underway.
Have You Lost a Loved One in a Rear-End Collision?
Rear-end car accidents are among the most common collisions in California and throughout the United States. Rear-end crashes happen when a driver strikes the rear of a vehicle driving in front of them.
This type of collision may be caused by speeding, inattentive or distracted drivers approaching slowing traffic on busy highways, near intersections, or near an accident scene. 
Who is at fault for a rear-end collision?
Drivers are expected to maintain a safe distance between their car and the vehicle in front. When a rear-end accident occurs, liability may be on the rear driver or partially on both depending on the circumstances of the collision. If, for example, the driver in front makes an abrupt stop for no apparent reason or the car has malfunctioning brake lights, they may take part of the liability.
If you or your loved one was involved in a rear-end car accident, it is recommended you consult a personal injury lawyer  Click to call : 866-803-6502 who is familiar with laws and regulations to get professional legal advice.