26-Year-Old Fabian Garcia Killed in Clovis Car Accident at Shaw and Pollasky Avenues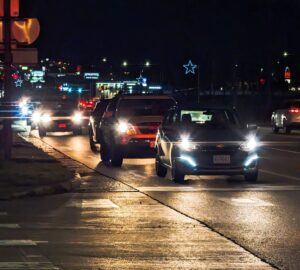 Clovis, California (November 3, 2023) – 26-year-old Fabian Garcia died in a fiery collision that happened Wednesday night at an intersection in Clovis, authorities reported.
Police received multiple 911 calls around 9:30 p.m. about a car traveling at a high rate of speed before slamming into a wall near Shaw and Pollasky avenues.
Responding officers found the vehicle on fire with Garcia still inside.
Authorities broke the passenger window, pulled him from the car, and began CPR.
Garcia, a resident of Clovis, was transported to a hospital, where he later died from his injuries.
A preliminary investigation revealed that Garcia was speeding west on Shaw when he sideswiped another car just before crossing Clovis Avenue.
Gacia lost control of his vehicle and crashed into the wall.
An investigation is ongoing.
Fatal car accidents occur when an individual dies due to a traffic collision. Some common factors that cause such accidents include; weather and road conditions, car malfunctions like faulty brakes, and errors caused by motorists, such as weaving in and out of lanes. Whenever you lose a loved one through a fatal collision, seek legal help from experienced attorneys. Our attorneys will help you file a wrongful death claim against the responsible party. Contact the Pacific Attorney Group for all your legal needs.