Three People Injured in Pasco Car Accident on State Route 397 at James Street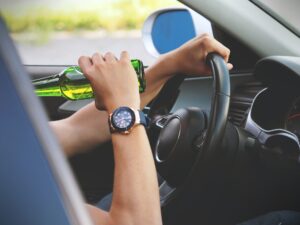 Pasco, Washington State (September 30, 2023) – Three people were injured after a crash Saturday morning in Pasco.
According to the Washington State Patrol, the incident occurred early Saturday morning on Highway 397 at James Street.
Per the report, a woman suspected of driving under the influence was travelling southbound on Highway 397 at James Street when she drifted into the northbound lanes and collided with a second vehicle.
The woman who caused the crash and two of the three women in the other car were injured in the collision.
Charges remained pending.
Both cars were totaled and required towing.
An investigation is ongoing.
Have you been injured In a DUI traffic collision?
Driving under the influence of alcohol or drugs is a major cause of car accidents. Impaired driving is dangerous and exposes drivers and other road users to the risk of being injured or killed in a traffic collision. An impaired driver is likely to cause a crash because the use of alcohol and drugs impairs vision, judgment, and reaction time.
Some common collisions caused by DUI suspects include wrong-way collisions, head-on crashes, and speeding accidents.
If a collision involving a DUI suspect results in injury or death, the consequences are severe and may include long jail terms or heavy fines.
If you or someone you love was involved in a drunk driving accident, you need to find strong legal representation to defend your rights.
Pacific Attorney Group can help you by offering free consultation, conducting a thorough investigation, identifying the liable parties, and pursuing legal action.
Call us today and speak with an experienced car accident lawyer.