Two People Hospitalized After Antioch Car Accident on State Route 4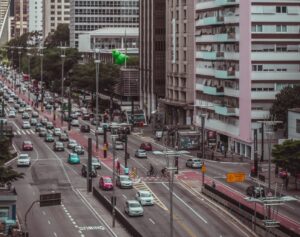 Antioch, California (October 31, 2023) – Two people were injured in a hit-and-run accident that happened Monday evening in Antioch, the California Highway Patrol said.
The collision occurred around 7:07 p.m. on westbound State Route 4 near the Somersville Road off-ramp.
A party called authorities reporting that her silver Honda Crosstour was being hooked up by tow when another car drove by and hit her other vehicle, a white Honda Pilot, then spun out and hit a wall.
The driver of that car fled the scene on foot.
The crash left two people injured. One patient was transported to John Muir Health Walnut Creek Medical Center with moderate injuries, and the other to Sutter Delta Medical Center with unknown injuries.
There was no description of the hit-and-run driver.
Authorities are investigating the collision.
Hit-and-run accidents are a common occurrence in California. Unfortunately, these collisions can leave victims with severe injuries and property damage, with the added stress of not knowing who caused the accident. Under California law, motorists involved in a collision must stop and provide their name, contact information, and insurance information to the other parties involved. The drivers must also provide reasonable assistance, such as calling for emergency medical services if anyone is injured in the accident.
If you have been injured in a hit-and-run accident in California, it is important to seek medical attention and report the incident to the authorities as soon as possible. You should also contact a personal injury attorney, who can help you through the legal steps and pursue compensation for the damages.