One Person Hospitalized After 5 Freeway Accident near American River Bridge in Sacramento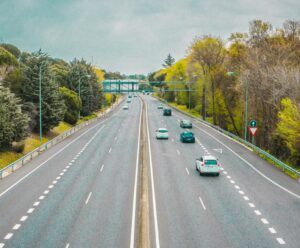 Sacramento, California (October 27, 2023) – One person was hospitalized after a multi-car accident that happened Friday morning on 5 Freeway near the American River Bridge in Sacramento, the California Highway Patrol reported.
The incident was reported around 6:26 a.m. in the southbound lanes of the freeway just south of Garden Highway.
Three vehicles were involved in the collision.
A party reporting the accident said one of the cars was driving at speeds of more than 90 mph prior to the collision.
Another party called authorities reporting that they ran over debris from the crash, and their vehicle was disabled.
Emergency personnel responded to the scene and transported one person to the hospital with minor injuries.
CHP officers are investigating to establish the cause of the accident.
Multi-car accidents, especially chain-reaction crashes, are hazardous. The higher the number of cars involved, the harder it becomes when determining liability, and the higher the chances of severe injuries and death. Multi-Vehicle collisions also impact the economy significantly by damaging property, reducing productivity, and distracting traffic.
Whenever you are injured in a multi-car accident, seek legal guidance from our experienced attorneys. The Pacific Attorney Group will help you sail through the whole process smoothly.