1 Hurt in Rancho Cordova Crash on Highway 50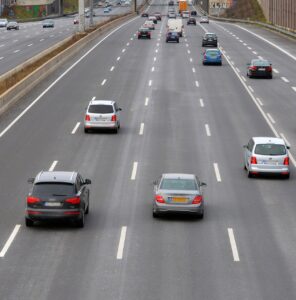 Rancho Cordova, California (November 2, 2023) – One person was injured in a multi-vehicle collision in Rancho Cordova on Wednesday afternoon, the California Highway Patrol said.
At least seven vehicles were involved in the incident that occurred on Highway 50 near Sunrise Avenue just before 4:30 p.m. November 1.
CHP said a Toyota Tacoma was traveling at a high rate of speed on the highway when it drifted to the right and sideswiped a Subaru Forester.
The Tacoma then drifted off the left side and went up a dirt embankment. It also struck a Toyota 4-Runner on the off-ramp.
The impact caused the Tacoma and the 4-Runner to overturn.
A Toyota Corolla, Toyota Camry, Subaru Outback, and Toyota Tundra were also involved in the wreck.
The driver of the 4-Runner was hospitalized with minor injuries.
The accident is under investigation.
Multi-car accidents, especially chain-reaction crashes, are hazardous. The higher the number of cars involved, the harder it becomes when determining liability, and the higher the chances of severe injuries and death. Multi-Vehicle collisions also impact the economy significantly by damaging property, reducing productivity, and distracting traffic.
Whenever you are injured in a multi-car accident, seek legal guidance from our experienced attorneys. The Pacific Attorney Group will help you sail through the whole process smoothly.