One Injured in Hollywood Crash on La Brea Avenue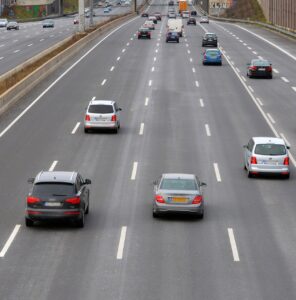 Hollywood, California (November 1, 2023) – One person was injured in a multi-vehicle collision that caused one vehicle to slam into a pizza shop in Hollywood on Tuesday night, according to the Los Angeles Fire Department.
The collision took place at about 9:30 p.m. October 31, at Raffallo's Pizza shop near 1657 N. La Brea Avenue.
Authorities said two sedans and a truck were involved. The sedans are believed to have T-boned each other.
The truck slammed into the pizza shop following the accident.
A 32-year-old man was taken to a hospital in unknown condition.
Authorities are working to find out what led up to the multi-vehicle collision.
Multi-car accidents, especially chain-reaction crashes, are hazardous. The higher the number of cars involved, the harder it becomes when determining liability, and the higher the chances of severe injuries and death. Multi-Vehicle collisions also impact the economy significantly by damaging property, reducing productivity, and distracting traffic.
Whenever you are injured in a multi-car accident, seek legal guidance from our experienced attorneys. The Pacific Attorney Group will help you sail through the whole process smoothly.