At Least 1 Injured in Lebec Truck Crash on I-5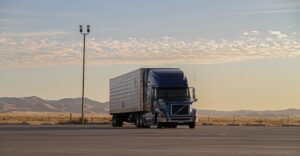 Lebec, California (June 30, 2023) – At least one person was injured in a big rig accident on Friday evening in Lebec, according to the California Highway Patrol.
The wreck took place on Interstate 5 south of Grapevine Road at about 4:16 p.m.
CHP said a blue pickup truck with a camper shell collided with a semi-trailer on northbound I-5.
At least one person had injuries of unknown severity.
Authorities blocked at least one lane as they worked to clear the scene.
The crash is under investigation.