Female Driver and Two Passengers Killed, 38-Year-Old Man Injured in Lamont Two-Vehicle Crash at Edison and Di Giorgio Roads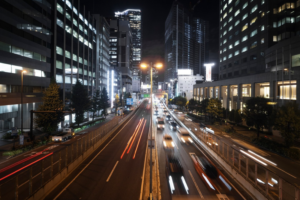 Bakersfield, California (November 3, 2023) – Three people were killed in a deadly two-vehicle collision near Lamont early Friday morning, according to the California Highway Patrol.
The fatal accident happened at about 5:38 a.m. in the area of S. Edison Road and Di Giorgio Road.
According to the Kern County Sheriff's Office, a 38-year-old man was driving a red 1998 Jeep northbound on Edison Road when he ran a stop sign at the intersection and struck a white Volkswagen that was traveling eastbound.
The impact caused the driver of the Volkswagen to lose control and the vehicle struck a railroad crossing arm.
The female driver and her two passengers were killed in the crash. The Jeep driver sustained minor injuries. The names of the deceased were not immediately released.
Have you lost a loved one in a fatal crash in Bakersfield?
Fatal accidents are termed wrongful deaths when caused by negligence or wrongdoing during driving. The other motorist could be recklessly driving, speeding, and driving while under the influence of alcohol and drugs. 
Losing a loved one is not only emotionally draining but also financially overwhelmingly. We always advise that you seek legal assistance from wrongful death attorneys to help you seek payment connected to the killing of your loved one. The payments help pay for burial expenses, loss of income, and medical bills incurred when the deceased received treatment. Click to call : 866-803-6502 call us for a free consultation.