Two Injured, One Seriously in Highway 101 Crash at Wilson Creek Road in Del North County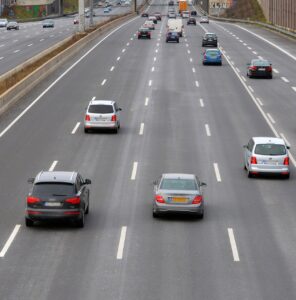 Del Norte County, California (October 27, 2023) – Two people were injured, one seriously, following a two-vehicle traffic collision at an intersection in Del Norte County Friday afternoon.
The crash happened at about 4:51 p.m. in the area of Highway 101 and Wilson Creek Road.
According to the CHP, two vehicles, including a Honda, were involved in the collision.
A driver in one of the vehicles was trapped and needed extrication. Fire Personnel and medical crews responded to the scene and found one patient who was losing consciousness and another with complaints of pain.
The two patients, one with major injuries, were transported to Sutter Medical Center.
The Honda sustained major front-end damage and required towing.
No additional information regarding the crash was provided.
Common Types of Interstate Car Accidents in CA
Interstate traffic collisions in California can involve various scenarios and factors. While each accident is unique, here are some common types of car accidents that can occur on interstates in California:
Rear-end collisions

: Rear-end accidents happen when a vehicle strikes the rear of another vehicle. These can occur if a driver fails to maintain a safe following distance or is distracted.

Lane-changing accidents:

Accidents can occur when a vehicle fails to check blind spots or uses improper signöaling while changing lanes, leading to a collision with another vehicle traveling in the adjacent lane.

Merge-related accidents: Merge accidents happen when vehicles entering or exiting the interstate fail to yield or properly merge, resulting in a collision with a vehicle already on the highway.
Sideswipe accidents:

Sideswipe accidents occur when a vehicle collides with another while traveling parallel to each other, often due to the driver's failure to check mirrors or maintain a safe distance.

Intersection accidents:

Interstates often intersect with other highways, roads, or ramps. Car accidents can happen at these intersections due to factors like failure to yield, red-light violations, or improper lane changes by other vehicles.