The truck driver was walking back to his truck after checking on another victim involved in a rollover traffic collision when he was struck and killed by a Kia, CHP officials say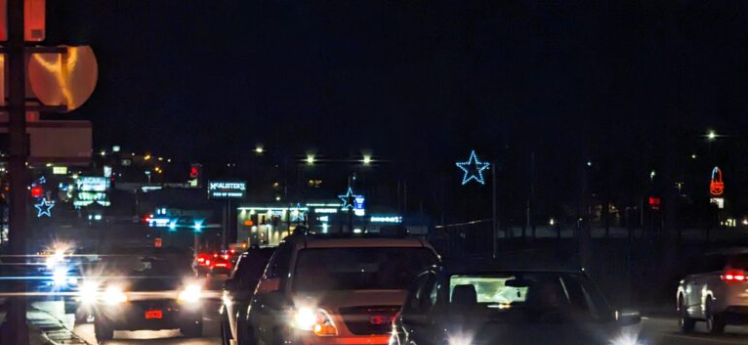 Tracy, Calif. – A 36-year-old Patterson man was hit and killed by a vehicle after leaving his truck to check on another crash on 205 Freeway in Tracy early Saturday night, according to the California Highway Patrol.
CHP says the first traffic collision, involving an overturned truck, happened at about 3:45 a.m. on November 11 on eastbound Interstate 205 west of Grant Line Road. The truck landed on its side and was blocking the second lane of the freeway.
After witnessing the crash, the Patterson man pulled his Peterbilt truck and trailer to the right shoulder near the overturned truck and called 911. According to the CHP, the man walked to the overturned truck to assist the victim.
After checking and realizing he could not help the victim, the driver walked back to the right shoulder and was on his way back to the Peterbilt truck when he was struck by a Kia operated by a 23-year-old Modesto woman.
Reportedly, the Modesto woman did not see the man walking in the roadway or the overturned Toyota as she was paying attention to the vehicles parked on the shoulder. The man was fatally injured in the crash. The Kia driver sustained minor injuries.
The name of the victim has not been released pending notification of the next of kin.
Call Pacific Attorney Group Today for Legal Help
Fatal accidents are termed wrongful deaths when caused by negligence or wrongdoing during driving. The other motorist could be recklessly driving, speeding, and driving while under the influence of alcohol and drugs. 
Losing a loved one is not only emotionally draining but also financially overwhelmingly. We always advise that you seek legal assistance from wrongful death attorneys to help you seek payment connected to the killing of your loved one. The payments help pay for burial expenses, loss of income, and medical bills incurred when the deceased received treatment. Call us for a free consultation. Click to call : 866-803-6502.