Robert Rodriguez Dies in Motorcycle Crash on Highway 198 near 7th Avenue in Hanford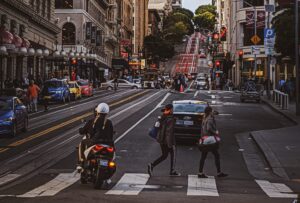 Kings County, California (June 30, 2023) – 52-year-old Robert Rodriguez has been identified as the motorcyclist who was killed in a crash in Hanford last Saturday.
The California Highway Patrol says the motorcycle accident happened on Highway 198 near 7th Avenue at around 12:45 p.m. on June 24.
18-year-old Juan Estrada was driving his 1999 Toyota pickup truck eastbound on Highway 198 when he veered to the left and collided with a motorcycle operated by Robert with his wife Kathy riding as a passenger.
Robert was killed in the accident. He was a corrections officer at the Kings County Juvenile Center, where he worked for over 20 years before retiring in 2021.
Kathy was seriously injured and was airlifted to Community Regional Medical Center for treatment.
Estrada was not wearing his seatbelt but was not hurt.
More details about the accident were not released.
An investigation into the accident is underway.