Ok Joo Kim Dies in Car Accident on 15 Freeway near Baseline Road in Rancho Cucamonga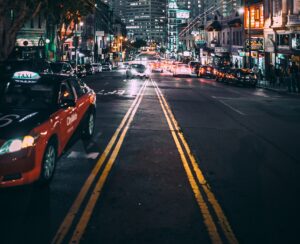 Rancho Cucamonga, California (August 15, 2023) – 72-year-old Ok Joo Kim, of Chino, was killed in a car crash that happened late last month in Rancho Cucamonga.
At around 2:32 p.m., on July 31, the San Bernardino County Sheriff's Department deputies responded to reports of a car crash on Interstate 15 Freeway near Baseline Road.
A green van collided with a gray Toyota SUV on the highway in unclear circumstances. The impact of the collision caused the van to overturn, trapping at least one person.
Kim was pronounced dead at the accident scene.
More details about the accident were not released.
An investigation into the accident is underway.
Call Pacific Attorney Group Today for Legal Help
Multi-vehicle collisions can be very catastrophic due to the high number of vehicles involved and the potential for chain reactions. When you get involved in a multi-car accident, the physical and emotional toll can be overwhelming. Navigating the legal process can be complex and challenging, and as such, we recommend seeking legal guidance as soon as possible to protect your rights and maximize your chances of obtaining fair compensation for your injuries and damages.
At Pacific Attorney Group, our car accident lawyers will help you navigate the entire process efficiently, build a strong case, and pursue fair compensation for your injuries and damages. Call us today for a free consultation to discuss your case with an experienced multi-vehicle accident lawyer.