Trino Lopez Killed in Valley Glen Bicycle Accident on Van Nuys Boulevard at Delano Street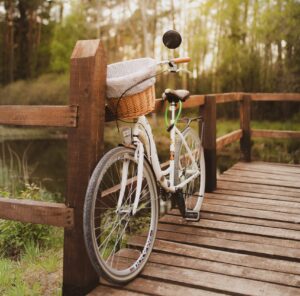 Van Nuys, California (November 2, 2023) – The Los Angeles County Department of Medical Examiner has identified the bicyclist who died Monday night, October 30, after being struck and dragged by a vehicle in Valley Glen.
Trino Lopez, 40, who police say was homeless, sustained fatal injuries and was pronounced dead at the scene.
Original Story
Van Nuys, California (October 31, 2023) – A bicyclist is dead after he was struck and dragged for about a mile by a hit-and-run driver Monday night in Van Nuys, authorities said.
According to the Los Angeles Police Department, the incident occurred around 11:30 p.m. October 30, on Van Nuys Boulevard at Delano Street.
Police said a driver was going southbound on Van Nuys when they collided with a bicyclist at Delano Street.
The driver continued southbound on Van Nuys, dragging the cyclist underneath for about a mile, authorities said.
The driver made a U-turn at Van Nuys and Burbank, causing the body to become dislodged from the car.
Police said the motorist continued driving northbound on Van Nuys and then went eastbound on Hatteras Street.
The bicyclist was only identified as a man of approximately 35 years old.
The suspect vehicle was described as a light-colored older model sedan.
About a week ago, on October 24, another bicyclist was struck and dragged by a hit-and-run driver for about a mile near Broadway and 115th Street in South Los Angeles. The driver involved in that crash was later arrested.
Hit-and-run accidents are a common occurrence in California. Unfortunately, these collisions can leave victims with severe injuries and property damage, with the added stress of not knowing who caused the accident. Under California law, motorists involved in a collision must stop and provide their name, contact information, and insurance information to the other parties involved. The drivers must also provide reasonable assistance, such as calling for emergency medical services if anyone is injured in the accident.
If you have been injured in a hit-and-run accident in California, it is important to seek medical attention and report the incident to the authorities as soon as possible. You should also contact a personal injury attorney, who can help you through the legal steps and pursue compensation for the damages.