Gregory Cruz Killed in Rialto Accident on Santa Ana Avenue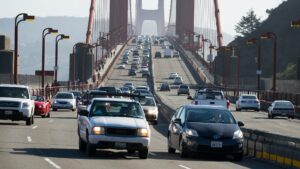 Rialto, California (June 26, 2023) – A man was killed in a crash with a wrong-way motorist in Rialto on Saturday night, according to the authorities.
The wreck happened in the 300 block of West Santa Ana Avenue at around 8:43 p.m. June 24.
Authorities said Jose Saavedra-Escoto, 48, of Bloomington, was driving a white Ford F-150 pickup truck westbound on Santa Ana Avenue when he swerved into the oncoming lane and collided with a white Chevrolet Lumina.
The driver of the Chevrolet, Gregory Cruz, 59, of Riverside, was rushed to a hospital, where he was pronounced deceased.
Saavedra-Escoto was hospitalized with minor injuries and was later booked into jail on suspicion of DUI. His bail was set $250,000.
The incident is under investigation.