Tessa Jeffrey and Majid Al Juhaishi Killed in Multi-Vehicle Collision near Thunderbird Road and 17 Freeway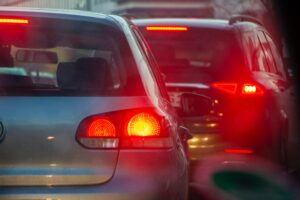 Phoenix, Arizona (July 4, 2023) – Authorities have released the identities of the three victims killed in a crash early Tuesday morning in Phoenix.
Tessa Jeffrey, 41, Majid Al Juhaishi, 54, and 21-year-old Esteban Espinoza Lopez died in a crash near Thunderbird Road and 17 Freeway at around midnight.
A red Chevrolet Traverse SUV, a black Subaru, and a white Chevy Camaro were involved in the deadly accident.
The Camaro was westbound on Thunderbird Road when it ran a red light at the Interstate 17 Southbound Access and collided with the Traverse.
After the initial impact, the Traverse crashed into the Subaru and stopped for a red light at Thunderbird Road and Interstate 17 Access Road, facing east.
The Camaro caught fire after the collision.
Jeffrey was declared dead at the scene, while Lopez and Juhaishi were rushed to a hospital, where they succumbed to their injuries.
A male and woman occupants of the Subaru were hospitalized with non-life-threatening injuries and were later released.
An investigation into the deadly traffic collision is underway.