At Least One Person Suffers Major Injuries in I-10 Semi-Truck Crash near State Route 62 in Riverside County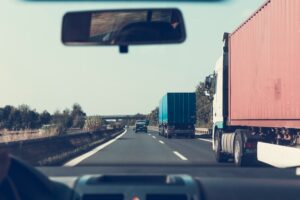 Riverside County, California (November 8, 2023) – At least one person was seriously injured in a semi-truck accident that happened Wednesday morning near Whitewater.
According to the California Highway Patrol, the collision was reported around 6:34 a.m. on westbound Interstate 10 near State Route 62.
A semi-truck collided with another vehicle under unclear circumstances. The front end of the vehicle got stuck underneath the semi-truck's trailer.
Emergency personnel transported at least one person to the hospital with major injuries.
The No. 4 lane remained blocked during the investigation.
The cause of the accident was not immediately established.
Speak with a Truck Accident Lawyer
Truck accidents are one of the most dangerous types of motor vehicle accidents on the roads in America. A truck accident can involve any type of large commercial vehicle, including semi-trucks, tractor-trailers, box trucks, and delivery vans.
Due to the size and weight of these vehicles, truck accidents often result in serious injuries, including broken bones, head trauma, internal injuries, paralysis, and amputated limbs, and even fatalities.
If you have been injured in a truck accident, it is advisable to seek the assistance of an experienced truck accident attorney who is familiar with laws specific to trucking to assess your case and determine the appropriate legal action.
At Pacific Attorney Group, our team of attorneys will help protect your rights, gather evidence, navigate the legal process, negotiate with insurance companies, and pursue the compensation you deserve. Click to call : 866-803-6502.