Alan Cole ID'd as Sleeping Man Struck and Killed by Delivery Truck on Geer Road in Turlock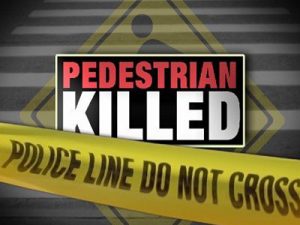 Turlock, California (August 13, 2021) – The man who was struck and killed by a delivery truck while sleeping in a loading dock last month in Turlock has been identified as Alan Scott Cole, 44, according to the Stanislaus County Coroner's Bureau.
The fatal crash happened at about 10:30 a.m. on July 29 in the 3000 block of Geer Road near Stanislaus State University.
Authorities said Cole was sleeping on the loading dock driveway for undetermined reasons. A delivery vehicle arrived, and the driver attempted to back up into the loading dock before running over him.
Deadly Pedestrian Accident in Turlock
Medical personnel responded to the scene and performed CPR on Cole. Despite life-saving measures, Cole did not survive his injuries and was declared dead at the scene.
The motorist involved, who was not hurt in the crash, stopped at the scene and cooperated with the investigation.
Intoxication was not believed to have played a role in the accident.
An investigation into the crash is underway. Anyone with additional details is urged to contact the police at 209-668-5550 extension 6707.
Notable Pedestrian Accident Statistics According to the California Office of Traffic Safety:
893 pedestrians were killed, and more than 14,000 were injured on California roadways in 2018.

California's pedestrian fatality is almost 25% higher than the national average.

California is among the leading states in pedestrian deaths.
Safety Tips for Pedestrians
Make yourself visible to other road users by wearing bright colored clothes, reflector jackets, or using a flashlight when walking at night.

Avoid distractions such as using your phone while on the streets.

Cross streets on marked crosswalks and obey traffic lights.

Always pay attention to your surroundings.

Be predictable by observing all traffic rules and obeying signs and signals.
Safety Tips for Drivers
Look out for pedestrians, particularly in hard-to-see conditions, for example, at night and in bad weather.

Yield and be ready to stop whenever a pedestrian has the right-of-way.

Be cautious when parking or backing up – pedestrians can move across your path.

Observe all traffic rules.
If you have lost someone you love in a pedestrian accident and need legal help, call our law office at  Click to call : 866-803-6502 and talk to an accident attorney.