Adrian Calvillo-Trujillo Dies in Portland Crash on Stark St.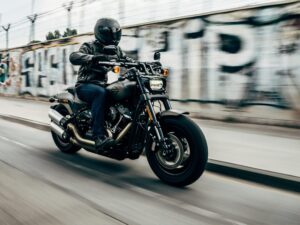 Portland, Oregon (June 24, 2023) – Adrian Calvillo-Trujillo, 26, of Gresham, was killed in a motorcycle collision with a vehicle on Thursday afternoon in Portland, according to the authorities.
The crash happened on Southeast Stark Street and 135th Avenue at around 5:45 p.m. June 22.
Authorities said Calvillo-Trujillo was riding a black and red 2022 Suzuki GSX-R east on Stark Street at a high rate of speed when he slammed into a white 2001 Acura TL that had stopped on northbound 135th Avenue to make a turn into westbound Stark.
After the collision the motorcycle rolled and hit a 2010 Ford Escape.
Calvillo-Trujillo was pronounced deceased at the scene.
The driver of the Acura was taken to a hospital with non-life-threatening injuries.
The crash is under investigation.