3 Injured in Rollover Collision on Interstate 10 near Cortaro Road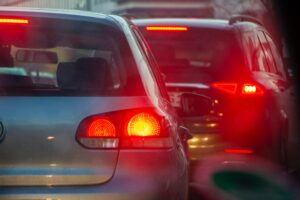 Tucson, Arizona (July 20, 2023) – Three people were injured in a rollover crash that happened in Tucson on Tuesday.
The accident happened on Interstate 10 near Cortaro Road, according to the Arizona Department of Public Safety.
Authorities say a Dodge Ram pickup truck and an SUV collided in unclear circumstances. The impact of the collision caused the pickup truck to overturn, ejecting at least one person from the vehicle.
An adult male occupant of the pickup truck was seriously injured and was transported to the hospital, where he underwent surgery.
A male teen from the pickup truck was also hospitalized with major injuries, while an adult female was transported to the hospital for treatment of a leg injury.
More details about the accident were not released.
An investigation into the accident is underway.
Call a Car Accident Lawyer Today for Legal Help
Rollover accidents are catastrophic, and they mainly cause serious injuries or deaths. A rollover collision occurs when a car overturns on its roof or side, entirely or partially. Some of the factors that cause rollover accidents include; tripping, driving at a high rate of speed, vehicle defects, DUI, moving, and driver negligence. Contact the Pacific Attorney Group for legal presentation if you are involved in a rollover collision. Our attorneys will help establish liability by accessing your case, collecting evidence, and pursuing a personal injury claim to compensate your damages, losses, and injuries.