1 Killed in Car Accident on 580 Freeway near Eden Canyon Road in Castro Valley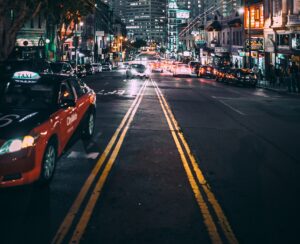 Castro Valley, California (August 29, 2023) – At least one person died in a car crash that happened early Sunday morning in Castro Valley.
The fatal collision happened on Interstate Highway 580 near Eden Canyon Road at around 2:36 a.m., according to the California Highway Patrol.
A white 2021 Chevrolet Trailblazer reportedly veered onto the right shoulder and hit a 2021 Ford E-Transit van and its driver as he stood outside the vehicle.
The unidentified driver of the van was pronounced dead at the accident scene.
More details about the accident were not released.
An investigation into the accident is underway.
Have You Lost a Loved One in a Car Accident?
Fatal accidents are termed wrongful deaths when caused by negligence or wrongdoing during driving. The other motorist could be recklessly driving, speeding, and driving while under the influence of alcohol and drugs. 
Losing a loved one is not only emotionally draining but also financially overwhelmingly. We always advise that you seek legal assistance from wrongful death attorneys to help you seek payment connected to the killing of your loved one. The payments help pay for burial expenses, loss of income, and medical bills incurred when the deceased received treatment. If you have lost a loved one in a motor vehicle accident, get in touch with us for a free consultation.