1 Injured in 14 Freeway Car Accident near Soledad Canyon Road in Los Angeles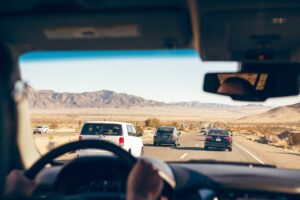 Los Angeles, California (July 16, 2023) – At least one person was injured in a car crash that happened on Sunday night in Santa Clarita.
At around 8:30 p.m., the California Highway Patrol responded to reports of a traffic collision on the southbound 14 Freeway near Soledad Canyon Road around 8:30 p.m.
A dark four-door car and a silver van were involved in the collision. A vehicle was reportedly traveling the wrong-way before it collided head-on with another car.
Authorities say one person was injured in the accident and was hospitalized in unknown condition.
More details about the accident were not released.
An investigation into the accident is underway.
Call a Car Accident Lawyer Today
If you have been involved in a car accident and got injured, it is important to get in touch with a skilled attorney immediately for guidance.
At Pacific Attorney Group, we specialized in personal injury and wrongful death lawsuits for all types of car accidents. We assist accident victims and their families to seek justice and financial compensation for their injuries, pain and suffering.
If you have been injured in a motor vehicle accident, or lost a loved one, contact us today to talk to an experienced car accident attorney.