One Person Gravely Injured in Stanton Major Crash at Lampson Avenue and Beach Boulevard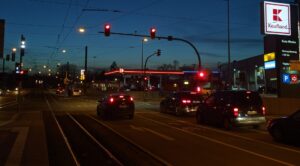 Stanton, California (November 1, 2023) – One person was seriously hurt in a major traffic collision at an intersection in Stanton Sunday night, according to a police report.
The crash happened around 11:16 p.m. Sunday, October 29, at Lampson Avenue and Beach Boulevard.
Orange County Fire Authority personnel responded to the scene and located two vehicles, one of which was mangled almost beyond recognition.
The firefighters had to extricate one person who was trapped in the nearly destroyed vehicle. The victim, who was gravely injured in the incident, was taken to a nearby hospital.
Authorities say the vehicle in which the victim was crashed into a power pole causing the major damage.
The crash caused the closure of all southbound lanes of Beach Boulevard at Lampson Avenue for about 4 hours.
The incident remains under investigation.
Have you been injured in a car crash in Orange County
Internal organ damage resulting from a car accident can be dangerous and potentially life-threatening. Car accidents can cause significant impact forces, sudden deceleration, and abrupt changes in motion, which can lead to trauma to internal organs. Seek immediate medical evaluation and treatment if you have been involved in a major crash.
If you have suffered internal organ damage as a result of a car accident, it is crucial to consult with a personal injury lawyer who specializes in car accident cases. They can assess your case, help determine liability, and assist you in seeking compensation for your medical expenses, pain and suffering, lost wages, and other damages resulting from the accident. Click to call : 866-803-6502 today.