2 Injured, 1 Critically in Clackamas County Accident on Highway 26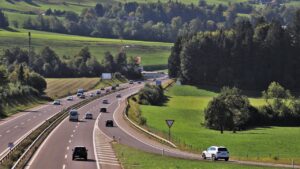 Clackamas County, Oregon (October 29, 2023) – Two people were injured in a two-vehicle collision Sunday afternoon in Clackamas County.
According to the Clackamas Fire Department, the traffic collision happened at around 4:30 p.m. on Highway 26 just east of Shorty's Corner of Sandy near milepost 27.
Responding crews said two vehicles collided in the location in unclear circumstances.
One person was trapped and had to be extricated, they were airlifted to a hospital with severe injuries for treatment.
One other party suffered minor injuries.
The identities of the victims were not immediately disclosed.
Additional information about the crash was not provided.
An investigation is ongoing.
Have You Been Involved in a Car Accident?
Internal organ damage resulting from a car accident can be dangerous and potentially life-threatening. Car accidents can cause significant impact forces, sudden deceleration, and abrupt changes in motion, which can lead to trauma to internal organs. Seek immediate medical evaluation and treatment if you have been involved in a major crash.
If you have suffered internal organ damage as a result of a car accident, it is crucial to consult with a personal injury lawyer who specializes in car accident cases. They can assess your case, help determine liability, and assist you in seeking compensation for your medical expenses, pain and suffering, lost wages, and other damages resulting from the accident. Click to call : 866-803-6502 today.