Our San Jose Car Accident Lawyers Can Help You
San Jose is the third-largest city in California, boasting a population of about one million people. The city has more than 300 days of sunshine each year, with year-round temperatures pleasant enough to get out there and enjoy the attractions, landmarks, and beautiful scenery. But, automobile accidents are prominent in the city. In such a situation you need the expertise of a San Jose car accident lawyer right away.
Trust A San Jose Car Accident Attorney To Fight your Case with Integrity
As you might imagine, many accidents occur on the streets of San Jose with so many drivers behind the wheel en route to their favorite Northern California spots. These accidents are usually caused by negligent drivers who took their responsibilities of driving for granted. No matter how sorry the person is for the accident or how much they wish that it hadn't occurred, the fact remains that you're injured and in pain; left with medical bills mounding with no foreseeable hope for the future.
Car Accident Statistics for Santa Clara County & San Jose for the Year 2020
91 people were killed in more than 4,871 traffic accidents that left at least 6,542 others injured in Santa Clara County in 2020, according to a report by the National Highway Traffic Safety Administration. 2,597 of these accidents occurred in San Jose City, the largest city in the county of Santa Clara. The collisions in the city resulted in 41 deaths and 3,492 injuries.
Being the largest city in Santa Clara County and with the largest amount of traffic, San Jose recorded the highest number of traffic collisions and the number of deaths due to accidents in 2020.
Nearly 7.72% of the auto accident victims in Santa Clara County suffered major injuries, while 34.59% had visible injuries. A large percentage of the victims (55.86%) complained of pain.
The city of San Jose recorded 39 truck-related traffic accidents in 2020, which resulted in 3 people being killed and 46 others suffering various injuries.
The city also saw 179 bicycle-related collisions, which led to 1 death and 185 injuries. Pedestrian-related accidents in the city were 226. Fourteen people died while 235 others were injured in these accidents.
Intersection of McLaughlin Avenue and Story Road is one of the most dangerous intersections in San Jose. Over the period between 2013 and 2017, the intersection recorded 19 deaths due to motor vehicle accidents. Pedestrians are among the most vulnerable road users at San Jose's most dangerous intersections.
In 2019, San Jose was ranked as the 170th safest city in the U.S. This is according to the Allstate America's Best Drivers Report, which is released yearly based on an analysis of insurance company claims to determine how likely a driver in the most populated cities in the country will get into a motor vehicle accident. This is compared with the average of the entire country. In 2019, it was determined that the average driver in San Jose would experience an auto accident at least once in 7.3 years, while the average for the U.S. stood at 10.57 years.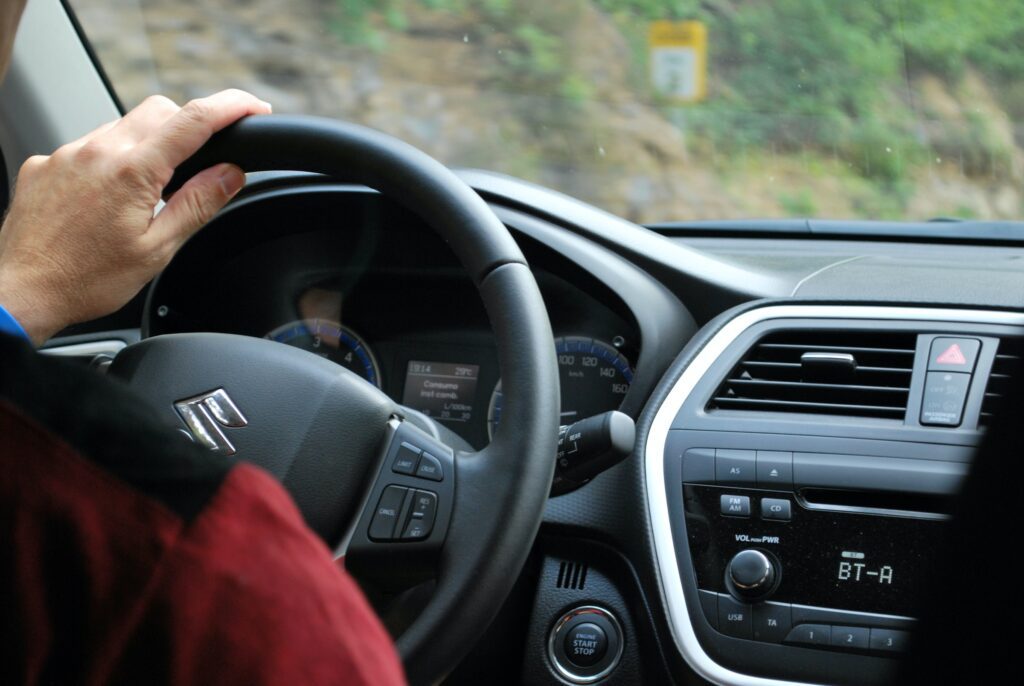 Traffic fatalities in San Jose in 2021
Despite the good progress made in San Jose on Street improvements in 2021, the city recorded an increase in traffic fatalities.
According to data from San Jose's Vision Zero Task Force, as of November 2021, at least 55 fatalities had been reported in San Jose. According to the data, 55 people died in traffic collisions in 2019, while in 2020, 43 fatalities were reported. This makes 2021 one of the deadliest years in San Jose in the past decade.
According to the report, pedestrians are the biggest category of people killed in these accidents, and one-fifth of the deaths involved homeless people hit by vehicles. San Jose's Vision Zero Task Force data shows that speeding was the leading contributor to traffic fatalities, with over 70% of these accidents happening during dark hours.
San Jose Dangerous Intersections
Speeding is the primary factor in auto accidents in San Jose and contributes to 20 to 25 percent of car accidents every year. In 2021, San José Spotlight released data analysis that revealed that more than 70% of all fatalities caused by traffic last year occurred on five roads. Fatalities happened at Tully and Senter roads, McLaughlin Avenue, Monterey and Story roads, and Capitol Expressway.
The San Jose City Council has concentrated on upgrading San Jose's dangerous intersections to ensure the streets are safer. The council, for instance, planned to install barriers on some of the riskier crossroads on Monterey Road and Curtner Avenue in September last year to curb traffic collisions. According to city data, these initiatives reduced traffic fatalities and severe injuries along Senter Road, from 15 in 2020 to 5 in 2021.
Busy Freeways in San Jose
Have ever been in a little fender-bender or even a slow-moving vehicle accident of a few miles per hour? If you have, you may have been shocked by the speed and force of the collision, even though you or the other parties were moving slowly. Now imagine what can occur with two vehicles, or even a truck and a vehicle, driving at typical freeway speeds. The facts are that a collision on a freeway can have devastating and sometimes permanent effects on those involved. At the Pacific Attorney Group, we take pride in aggressively representing those we serve while being compassionate at the same time.
Compensation for property damage and injury in these accidents is not just a word that is used by attorneys. It represents your ability to return your life to normal after being involved in an accident. You may have been perfectly healthy prior to the accident and may have even been driving a vehicle that you derived great pleasure from. Unfortunately, this can change in literally an instant. When it does change, who will have the knowledge to fight for your rights? A caring and experienced San Jose car accident attorney may be able to provide you with the assistance you need to get you back on your feet and on with your life.
Interstate 5
Interstate 5 is a major north-south freeway that runs the length of California and into Oregon. It is the busiest major interstate in the state. If you have driven this freeway, you may have seen the large number of commercial vehicles that utilize this important route. It is also the site of many accidents through the years.
State Route 82
State Route 82 is a state highway that goes from U.S. Route 101 and Blossom Hill Road to Interstate 280 in San Francisco. Originally the 82 highway was part of what is now the 101 freeway. The quick growth of the Bay Area after World War II, combined with the many towns cropping up along the peninsula, eventually made the 82 wholly insufficient for the traffic load. Freeways were built to handle the high traffic load. To locals, Highway 82 has been commonly known as "El Camino". It has become an important central route for people traveling up and down the Peninsula. With the amount of traffic that the 82 carries, along with stop-and-go driving conditions, Route 82 has been the site of many car accidents over the years.
87 Freeway
For those of us who live and work in San Jose, we know that State Route 87 is a north-south state highway that travels entirely within our city. It follows the course of the Guadalupe River and is also called the Guadalupe Freeway. As we are aware, it is a very busy route that conveniently connects the 85 to the 280 and then to the 101. Accidents on our freeways are frequent and due to the higher speeds traveled, injuries tend to be more serious.
Drivers who are distracted are the cause of most of the accidents on our freeways. Unfortunately, the victims of such collisions have to pay the price for another's action. In Santa Clara County alone, the most recent statistics from the California Highway Patrol show that there were, in one year, 9036 injuries and 102 fatalities from car accidents. A San Jose car accident attorney who is experienced in dealing with the rights of freeway accident victims should be hired to help you in your time of need.
101 Freeway
The 101 freeway is familiar to those of us who live in or near San Jose. It connects us with the San Francisco Peninsula or it can be driven south along the California coast. U.S. Route 101 was established in 1926 and remains one of the longest routes still in use in California. If you travel this freeway with any frequency, you have probably witnessed the car accidents that occur along this heavily trafficked route. If you or a loved one has been involved in a 101 freeway accident, an experienced San Jose car accident lawyer may be able to help you to receive the compensation you find you now need.
The 101 is used by locals and tourists alike and there is hardly a time when the traffic on it is not steadily flowing. Rush hour on the 101 can be difficult to navigate and prone to vehicle collisions. Driver fatigue, drunk driving, aggressive driving, speeding, and driver distraction are all key causes of vehicle accidents. It is vital in any case involving an accident, to firmly and definitely establish what conditions and persons were responsible for the accident. When this is accompanied by evidence from the crash site, witness statements, and law enforcement reports, a strategy for the successful outcome of your case may be formulated and implemented. At the Pacific Attorney Group, that is what we are here to do for you.
280 Freeway
We sincerely hope that you or a loved one is never involved in a freeway accident on the 280. If you are involved in an accident, your first concern should always be for your health and safety and that of the other drivers. Once the immediate medical and safety issues are under control there are other issues that may need attention. At the Pacific Attorney Group, we know the devastation that a high-speed freeway collision can create. We strongly feel that individuals who are the victims of neglect or carelessness by another should have their rights fought for and protected.
If you are a resident of the area, you know that the 280 is a frequently used freeway. It cuts through the city of San Francisco, running down the San Francisco Peninsula before turning west to San Jose. It is used by locals and tourists alike and is enjoyed as a very scenic route. Unfortunately, it can also be the site of violent car collisions which can have life-changing effects. An experienced San Jose car accident lawyer can work with victims of accidents toward the goal of obtaining just compensation for any injuries or property damage.
680 Freeway
Interstate 680 (I-680), is a north-south freeway that curves around San Jose and heads north towards east bay cities such as Walnut Creek and Concord. Those of us that use it know it to be a busy interstate used to get back and forth to the more inland Bay Area cities. I-680 has seen more than its fair share of accidents and collisions over the years. If you have had the misfortune to be involved in an accident, we at the Pacific Attorney Group would like to offer our experience and expertise, to help you recover as quickly as possible from the effects of the collision.
I-680 was constructed in the 1920s and has undergone various road improvement projects since that time. According to the latest California Department of Transportation figures, there were a total of 9,036 persons injured in car accidents in Santa Clara County in one year. In that same year, there were 102 fatalities on our roadways. The great majority of those collisions involved insurance claims dealing with property damage, injuries, and even wrongful death. Your insurance policy can be considered to be a legal contract between yourself and the insurance provider. When that contract is not fulfilled, a knowledgeable San Jose car accident lawyer can work with you, toward the mutual goal of a successful outcome for you and your family.
Interstate 880
Interstate 880 is a San Francisco Bay Area freeway that is well-known to most of us. The 880 connects San Jose and runs parallel to the southeastern shore of the bay. Many of us know it as the Nimitz Freeway. That name derives from Admiral Chester Nimitz, a famous World War II veteran, who retired and lived in the Bay Area. With over 200,000 car trips taken daily along this route, I-880 has had more than its fair share of car accidents resulting in injury and wrongful death.
If you have driven the 880 recently you may have noticed the improvement projects that this freeway is undergoing. While the major goal of these projects has to do with seismic safety, there are other benefits of importance to drivers. Other results of the improvements will be to reduce the traffic congestion that we currently experience on the 880, plus improve the road quality.
What to Do After a Car Accident in San Jose?
At the Pacific Attorney Group, we know that no one intends to get into a car accident. Accidents are a fact of our lives and are going to happen. Being prepared and knowing what to do, in case of an accident, can help lessen the stress and impact that such an incident can have on your life. Car accidents are often more damaging and stressful than people imagine. We would like to be of assistance to you and your family, should you have the misfortune of being in a vehicle collision.
Following is a brief list of actions that you should do if you are involved in an accident:
The first and most important action is to see to your safety and the safety of others involved in the accident. This may include moving vehicles out of harm's way and ensuring emergency medical personnel are on the way if they are needed.

Collect all possible evidence regarding what occurred in the accident. This would include taking notes of the weather conditions, road conditions, and traffic controls. When possible, photos should be taken of these items plus the damage done to vehicles. Any injuries should be photographed, as these may become significant evidence to document the harm that was caused and its extent. Take a large number of color photographs from different angles. You can also draw a diagram of the accident showing the area that was being driven. All of this information can become key when presenting your case to an insurance company or in a court of law.

Exchange complete information with all parties involved in the accident. This includes names, addresses, insurance company information, driver's license numbers, phone numbers, and vehicle identification number. Some drivers assume that another party who was at fault will follow through on promises, to make good the damages that are done or to pay for medical expenses. By getting complete information, we can ensure that promises that are made are actually carried out.

Get copies of any law enforcement reports that are made regarding the incident. In addition, you should file your own accident report that gives your information on what occurred. These reports can be obtained from the police or the Department of Motor Vehicles.

Do not discuss the accident with anyone, especially as regards admitting any fault or liability. It is normal for any one of us to be upset after an accident. Statements that you make at the scene can sometimes be used against you, even if you were not actually at fault.

Call your insurance agent and report the accident as this may help in speeding up any insurance claims that you make.
Accident Effects and Compensation
The consequences of a car accident can be tough on anyone. Even seemingly minor crashes can result in serious injury. Lacerations, hemorrhages, contusions, fractures, spinal cord injuries, concussions, and a host of other injuries can and do regularly occur due to the violence of a collision. A San Jose car accident lawyer should be contacted and may be able to assist you to receive proper compensation, for property damage and injury.
Insurance companies are not always willing to promptly or fairly pay the compensation that you may find you need. Medical bills, future medical care and treatment, and repair or replacement of your property all require money. You may have a situation in which you cannot earn wages due to injury. This deserves just compensation as well. An experienced attorney will know what to do and can work towards the goal of a successful outcome on your behalf.
Compensation for your Injuries
Not only must you decisively prove negligence on the part of the other person, but medical expenses that you have had or will have a need to be detailed and need to be complete. Not only can these expenses be compensated, but they may go towards proving a claim of lost wages. Damage or loss of your property and its actual value will need to be shown. There are non-medical and out-of-pocket expenses that often go along with being in an accident that can be proven. Severe injuries can often cause a person to lose wages while they recover and insurance companies will insist on health provider proof of the extent and severity of your condition.
If you have been involved in a motorcycle accident, at the Pacific Attorney Group, we feel you deserve someone on your side who is fighting for your rights. All too often, the compensation that is offered by an insurance company is not what factually needs to be paid. We may be able to assist in determining if the amount offered is correct and fair. If it isn't, we may begin the process of negotiation with the insurance companies, toward the goal of a successful outcome on your behalf. When that does not appear to be working, a civil suit can be prepared and filed on your behalf, to see to it that the insurance companies act in good faith.
Why Hire a San Jose Car Accident Lawyer?
No matter how careful we are, at some point in our lives, we may be involved in a car accident. With the ever-increasing number of motor vehicles on our roads, chances are that you will be the victim of another's negligence. The resulting damages from such negligence are very far-reaching. The injuries from collisions can be extensive and can have lasting health effects on you throughout your life. Immediate medical attention is a primary concern after being involved in a car accident. However, long-term care could also be required.
A car accident is never a pleasant event. What makes it even more daunting, however, is that the nightmare is often not over with the crash itself. Dealing with insurance companies, time off work and your pain and suffering can set you on edge day in and day out.
The types of injuries that can be sustained range anywhere from contusions and lacerations to paralysis and severe traumatic brain injury. Who will take care of you if you have suffered such injuries? Who will ensure that your family is protected? An aggressive San Jose car accident lawyer should be contacted to see to it that justice is served and your rights are protected under the law.
Insurance Companies and Your Rights
After you have been involved in a car accident many factors come into play. Insurance companies generally want to pay as little as they can for your claim. They may try to state that the accident was not the actual cause of your injuries or you are not as seriously hurt as you are. They could downplay the lasting effects of your car accident injury. Some insurance companies manipulate you into making statements that result in you getting unfair compensation or your claim even being denied. You must be very careful not to make any statements without consulting an attorney first.
Our lawyers at the Pacific Attorney Group are very well-versed in the law and know the loopholes that insurance companies try to slip through. A legal expert should be on your side to see to it that the accident is investigated thoroughly. Witness statements need to be taken and your medical condition should be extensively reviewed. Compensation for immediate and long-term medical conditions should be fought for. You deserve the best legal representation that is available.
What happens after the accident?
An injury after a collision can many times be quite severe. You may find that there are immediate medical expenses that need to be handled, plus future medical treatment and care. If your vehicle requires repair or replacement, this will add to the monies that need to be paid. Those involved in a collision can find themselves unable to work, either for a short or long period. If you have a family to support but are unable to work, we would like to help.
One of the first and most important aspects of your case will be to firmly establish the cause of your accident and who was responsible. An experienced study of the accident scene is required. Careful analysis of law enforcement reports, witness statements, and other evidence will be vital. Once we can show the cause of your accident, we may proceed towards obtaining just compensation. Many times insurance companies either wrongfully deny benefits or try to lessen the proper amounts owed. We don't want to see this happen in your case and this is where our knowledge and experience can be of service to you.
Trust a San Jose Car Accident Lawyer
If you've been injured and left wondering what to do to make yourself whole once again, schedule your free consultation with Pacific Attorney Group today. You can schedule your no-obligation consultation by calling us toll-free at 1-800-358-9617. We charge nothing to start your case and collect money only when you win your case.
What Can a San Jose Car Accident Lawyer Do For You?
Following an auto accident, you need a skilled San Jose auto accident attorney. Skilled auto accident attorneys can provide the following services:
Independent accident investigation
Accident reconstruction
Location of witnesses
Obtain expert witnesses
Communicate with the insurance company
Maximize the compensation you get from the insurance company
Protect your legal rights
You can't trust that an insurance company has your best interests at heart. Often, insurance companies are seeking to deny claims or offer low settlements to injured clients in order to keep their profits. Maximize the compensation you obtain from the insurance company by calling a skilled San Jose auto accident attorney.
How Much Does a San Jose Auto Accident Attorney Cost?
We know you've been injured and are suffering. We don't want to increase that pain. We want to win you the compensation you need to get your life back together. That's why we don't charge you anything unless we win your case. That's right, we do not bill you for attorney's fees unless we win your case. That means until we recover for you, you will not receive a bill for our services. It's nice to be able to count on something in this world and our no-fee guarantee is solid.
If you've been involved in any of the types of accidents above, the time has come to call Pacific Attorney Group without delay! You need a car crash attorney in San Jose that isn't afraid to fight for you; we'll go above and beyond to help you get what you deserve. We'd love to help you learn more about your rights under California laws as well as what we can do for your case.
Regarding Bad Faith Insurance Claims
If your insurance claim has been wrongfully denied by an insurance carrier, it is called "bad faith insurance." Your insurance company has a duty to act in "good faith" towards those it insures. Your insurance policy is basically a contract between you and your carrier and it should be adhered to, just like any other contract. When insurance benefits are incorrectly denied, an experienced San Jose car accident lawyer may be of service to you in several important ways. Car accidents involving side collisions, rollovers, high-speed collisions, and the like, can have devastating effects on their victims. You shouldn't have to fight with the insurance companies as well.
The laws governing insurance provide that insurance companies can be sued for wrongfully denying benefits. A successful outcome in such a case can provide multiple benefits for you and your family. You can be paid the benefits that you were incorrectly denied. Additionally, in some cases, you can also receive compensation for any losses or damage brought about by the claim having been denied in the first place. You may also be eligible for damages due to emotional distress. The handling of insurance claims can often be complex and hotly contested. At the Pacific Attorney Group, we stand ready to fight for your rights.
Bad Faith and Fighting the Insurance Companies
In the vast majority of cases, when a claim is denied, the insured person gives up and does not pursue the matter. Insurance companies count on this in order to make a financial gain. If your claim has been denied you can give up the fight, you can try to negotiate with the insurance company, or you can retain a competent attorney to assist you. Having a knowledgeable lawyer on your side can make a large difference in the outcome of your case.
Insurance companies can try to substantially delay your benefits. Sometimes insurance companies will fail to quickly and completely investigate your claim. Commonly they will offer you a settlement that is well below what you are owed, knowing that you may not have the correct information with which to judge the settlement offer. Additionally, they may pay you some benefits, but unreasonably withhold others, in the hopes that you will settle for them. If you have been the victim of a car accident, we strongly feel you should have someone in your corner, working on your behalf.
Common Cause of Traffic Collisions in San Jose
Car accidents are one of the most commonly occurring accidents throughout the nation. Due to congested highways and drivers that are finding that they are increasingly distracted by the technology that is readily available to them, these accidents happen more and more frequently. This leads to accidents that result in tragic and devastating injuries. These accidents have countless causes and immeasurable results. However, one thing that they all have in common is the devastating consequences that they leave victims with. Some of the most common types of car accidents include those caused by the following:
Driving under the influence – Across the nation, drunk driving has caused some of the most horrendous accidents. With impaired judgment and slowed reaction times, intoxicated drivers are some of the worst hazards on the road.
Driving while distracted – No matter whether distracted by talking on the phone, texting, sending an email, conversing with another passenger in the car, or attempting to eat a meal, distracted drivers are not paying attention to the road in front of them. This leaves them extremely vulnerable to causing horrific accidents.
Fatigued drivers – This is especially prevalent in truck accidents, however, is a cause in all types of motor vehicle accidents. Drivers who get behind the wheel when they are exhausted, are not mentally alert enough to handle the rigors of the road. They therefore can drift off, fall into a "driving coma" and either veer off the road, into another vehicle, or abruptly stop.
Automotive Defects, Heavy Weather, and Poor Road Conditions – In addition to driver error or negligence, external factors may lead to a San Jose car accident. An auto part with a manufacturing or design flaw may cause a driver to lose control of a vehicle. Take defective brakes, for example. The driver may attempt to slow down and stop at an intersection, but the brakes fail and the driver is unable to stop, colliding with another car as a result. Poor weather conditions may cause an accident to occur, such as heavy fog, wind, rain, or hail. A road that is improperly designed or maintained may make for dangerous driving conditions and may put everyone on the road at risk.
Determining Negligence in an Auto Accident
Many auto accidents are caused by driver error, negligence, manufacturing defects, and dangerous driving conditions such as inclement weather. Under California law, a driver is required to exercise "reasonable care under the circumstances." A failure to exercise this reasonable care is negligent operation of the vehicle. A negligent driver may be required to pay for damage to you and your property. To prove negligence, the following factors are weighed:
Disobeying traffic signals, signs
Failure to signal
Driving above the posted speed limit
Driving under the influence of drugs or alcohol
Distracted driving such as text messaging while driving, talking on the cell phone without a blue tooth device
Excessive lane changes
Disregarding the road conditions, weather conditions
Types of Car Accidents in San Jose CA
Multi-Car Accidents
Were you injured in a car accident involving another car? Multi-car accidents may be extremely serious, depending on the force of impact. However, whether you have sustained minor or traumatic injuries, an attorney at Pacific Attorney Group may be able to help. Our firm represents victims of car versus car accidents throughout San Jose and the surrounding areas in California, and we offer a free consultation if you would like to talk to a lawyer about your case.
Car vs. Car Accidents
In a car versus car accident, both vehicles are likely to sustain damage, just as occupants of both vehicles may be at risk of injury. The location of impact on each vehicle and the crashworthiness of each car will influence whether the occupant of one car will be at a higher risk of injury than the occupant of another vehicle. Our attorneys handle all types of car versus car accident claims, including side collisions, head-on crashes, and rear-end collisions caused by any of a variety of circumstances: drunk driving, speeding, distracted drivers, defective auto parts, and more.
Car vs. Truck Accidents
380,000 large trucks were involved in traffic accidents throughout the United States in 2008 alone, according to statistics published by the National Highway Traffic Safety Administration (NHTSA). If you or someone you love was involved in a car accident with a large truck, you may have suffered serious injury or may have lost a friend or family member. Let a San Jose car accident attorney at our law firm offer you the support and guidance you need during this difficult time.
A car versus truck accident may cause catastrophic or even fatal injury to anyone involved, most often to the occupants of the other vehicle rather than the driver of the truck. The principle involved here, and backed by NHTSA statistics, is that in the event of a collision the smaller, lighter vehicle will sustain the most damage. Therefore, the occupants of the smaller vehicle will be at a higher risk of injury or death in a car versus truck accident. According to 2008 statistics, only 6.5% of fatalities in multi-vehicle truck accidents were truck drivers.
Bus Collisions vs Car
When a person is involved in a car versus bus accident, he or she may be at risk of serious injury. This applies not only to the driver or passenger of the car but also to the passengers on the bus and pedestrians or bicyclists that may be in the vicinity of the collision. Car accidents involving tour buses, commuter buses, public transportation, or school buses also bring about questions of liability and how to bring a claim against a school or the transportation authority for one's injuries.
At Pacific Attorney Group, we are competent in representing victims of car versus bus accidents throughout San Jose. If you were involved in an accident of this kind and would like to get information about what legal rights you have and options you can explore in regard to filing an insurance claim or lawsuit, do not wait to call us. We accept calls 24 hours a day, 7 days a week.
Car Accidents Involving Pedestrian Injury in San Jose, California
San Jose accidents involving pedestrians are often very serious. A pedestrian stands little to no chance of survival in the event of a collision with a truck or a car, which may weigh anywhere from 3,000 to 5,000 pounds depending on the make and model. Due to the potential severity of a car versus pedestrian accident, it is important that you consider involving an attorney.
Whether the driver of the car or the pedestrian was injured in the accident, you will need to file an insurance claim in order to seek financial damages for your injuries, for damage to your vehicle or personal property, and more. A San Jose car accident lawyer experienced with these cases can step in and work to ensure you are not taken advantage of by the insurance company, which may try to offer you a low settlement or may even try to deny or delay payment of your claim. The other party involved in the accident may deny all responsibility, and in this and similar situations your attorney can work to represent your interests and protect your rights in order to seek a positive case resolution that holds the responsible party accountable.
Financial Damages in Car vs. Pedestrian Accidents
Following a car versus pedestrian accident in San Jose, California, it will be important to determine what your claim may be worth. The value of any car and pedestrian accident claim will impact a victim's ability to pay for medical care, future medical expenses, living expenses due to missed work, and more. This is the reason we at Pacific Attorney Group are dedicated to providing personalized attention and aggressive legal counsel to our clients – to assist them in recovering the damages we believe they rightfully deserve.
Car vs Motorcycle Accidents
In the event of a car accident involving a motorcycle, the result may be catastrophic. Motorcycles are much smaller and lighter than the average passenger car. Therefore, in the event of a collision, the motorcycle and motorcyclist are likely to sustain the brunt of the impact and suffer from greater damage or physical injury. However, the driver or passenger of the car may also be injured due to the impact, and either party may be responsible for causing the accident to occur. It is important, therefore, to involve an attorney who can assert your rights and help ensure you are not blamed for an accident you did not cause.
Insurance Claims for Motorcycle Accidents
Motorcyclists are expected to be licensed, registered, and insured the same as any automobile driver. It should follow if you are involved in a motorcycle accident and have insurance, that it would be a simple matter to have the insurance companies involved handle the matter. You could easily ask, "Why to hire an attorney?" Unfortunately, insurance adjusters and insurance companies do not always make it easy, or even possible, to receive proper compensation for your accident. In order to prevent this from occurring, or to properly combat the situation if it is occurring, an experienced San Jose accident attorney may be of great service to you or a loved one.
Sometimes insurance companies will make you go to great lengths to prove your case. Eyewitnesses must be found and their statements obtained. Weather conditions, road surface conditions, the position and visibility of traffic controls, the condition of the vehicle that struck you, physical evidence at the collision site, and more must all be investigated and documented. If you have received any sort of injury this should be photographed as quickly as possible. Proof of your claims can become needlessly complex and this is where our experienced and skilled legal staff helps clients best.
Liability in Car vs. Motorcycle Accidents
To recover the financial compensation you deserve, your lawyer will need to prove that the other party should be held liable, or legally accountable. This may be accomplished by working with expert witnesses and professionals in accident reconstruction, medicine, and other related fields. At Pacific Attorney Group, we have these resources and also more than 35 years of collective attorney experience to apply to your case.
Product Liability in Rollover Accidents
Defective manufacture of a vehicle can be the cause of injury and property damage on our roads and freeways. When this situation occurs, it is termed "product liability". Those responsible are legally liable for the consequences of the accident. Car accidents are often violent and their effects are devastating. The injuries that occur from rollover accidents can be particularly severe, due to their turbulent nature. An experienced San Jose car accident lawyer may be able to assist you or a loved one if you have been the victim of a rollover accident.
Understanding product liability laws and how to utilize them towards a successful outcome in your case is something we take pride in at the Pacific Attorney Group. With the increasing popularity of the Sports Utility Vehicle (SUV), there has been an increase in the number of rollover accidents. It is likely that when you bought your SUV, you did so with the belief that its design and manufacture would be perfectly safe. Unfortunately, this is not always the case and the results can be life-changing, for the victims of rollover accidents and their families.
SUVs and Rollover Accidents
SUVs can be particularly susceptible to rollover accidents for several reasons that work together to cause unsafe conditions. An SUV can have a relatively narrow wheelbase combined with a high center of gravity. These two factors make SUVs more prone to rollovers in certain situations. The severity of the injuries sustained in a rollover depends to a great extent on the number of rolls the vehicle goes through, plus whether seatbelts were used and properly functioned. Each of these factors will need investigation in your case.
According to the National Highway Traffic Safety Administration (NHTSA), "The rollover crash is one of the most deadly forms of crashes among passenger vehicles". In their most recent statistics, the NHTSA states that 35% of all vehicle deaths were caused by rollover accidents. Amongst those fatalities, 58% involved SUVs. If you have been involved in a rollover accident it is likely that your vehicle will need replacement. Unfortunately, you may have injuries that need medical care now and in the future. You may have lost wages or are currently still unable to work. A rollover collision can be a frightening experience for all involved. We would like to assist you in restoring a high quality of life for you and your family.
Side Collisions
The most recent statistics from the National Highway Traffic Safety Administration (NHTSA) reveal that in just one year, there were 10,111,000 police-reported accidents on our roads. There were an astounding 50, 430 deaths due to those crashes and approximately 8500 of those fatalities were from side-impact collisions. Only head-on accidents accounted for more deaths than side-impact collisions. Common injuries from these violent accidents include injuries to the head, chest, pelvis, and abdomen. Often the injury from a side collision is quite severe and in extreme circumstances can lead to wrongful death. At the Pacific Attorney Group, our experience has shown us that those involved in these tragic accidents often suffer well beyond the pain of the initial accident.
Effects of side collisions
Side collisions often occur at an intersection where a driver fails to yield for a red light or stop sign. They can and do occur in other driving situations as well. A vehicle can be spun or rolled over if the accident is high-speed or violent in nature. At times the injuries received in a side-impact collision can be more severe than in a head-on collision. Aside from current and future medical bills, you may face a loss of wages (now and in the future) and your vehicle may have to be replaced. We believe that these losses and your pain and suffering should be compensated fairly.
In the case of a side collision, there are many elements that will need investigation and proof. What were the exact physical circumstances that led to the accident are something that we will need to show. Investigation into what the driver of the other vehicle was doing just prior to the accident needs to be looked into. Distracted driving such as the use of cell phones, passenger distraction, and the like, can all cause accidents. We will want to know: was your vehicle designed and manufactured properly to handle a side-impact crash and did it perform properly? With competent and thorough investigation our goal becomes developing and carrying out a winning legal strategy on your behalf. Although the effects of a side collision can be devastating, we can work together to get a proper outcome for a loved one.
Head-on Collisions
A head-on car accident is described as a collision that involves the front ends of two cars colliding with one another. Of all car accidents, those involving head-on collisions are often the most serious. The force of impact will be greater in a head-on crash than in any other type of collision because the two vehicles will be traveling in opposite directions. If one vehicle is traveling only 10 miles per hour and the other is driving 35 miles per hour, the combined force of impact will be as though the collision occurred at 45 miles per hour, an easily catastrophic or deadly force.
Consulting a San Jose car accident attorney is important if you or someone you know was injured in a head-on collision. Our law firm represents car accident victims throughout San Jose, and we have the experience, knowledge, and resources to competently handle your case. If you are interested in undergoing a free consultation regarding your head-on car accident, call us today.
Injuries in Head-on Collisions
The injuries sustained in a head-on collision may be particularly severe. When one considers the combined force and speed of impact of both vehicles, the steel that comprises these vehicles, and the fact that the front end will be impacted, it is easy to see how such injuries as severe head trauma, brain injuries, spinal cord injury, and even amputation may result.
Although the injuries that result from a head-on collision may be extremely serious, by filing your insurance claim with the help of a car accident lawyer you will have a much better opportunity of recovering fair compensation for what you have experienced as well as what future expenses and difficulties you may face.
Crush Injuries
Crush injuries generally occur when the body or parts of the body are pinned, crushed, or undergo pressure by two or more heavy objects. Crush injuries are very common in car accidents but can also occur in construction accidents and work-related accidents involving heavy objects or machinery among others. Crush injuries can be incredibly painful and can sometimes result in amputation or a lifetime of physical therapy. Crush injuries can result in:
Broken or shattered bones
Serious contusions
Cuts and lacerations
Avulsion
Internal bleeding
Help for Car Accident Victims in San Jose & the Silicon Valley
The majority of auto accidents are relatively minor, occurring at low speeds and involving minimal damage to the vehicles involved. However, even a "minor" car accident may actually have a serious impact on the driver or passenger. In addition to potentially suffering injury in the accident, an auto accident victim will have to deal with filing an insurance claim and seeking the compensation he or she needs to pay for a rental car, medical bills, damage to his or her vehicle, and more. As such, even a fender bender or other low-speed car accident may affect a person physically, emotionally, and financially.
At Pacific Attorney Group, we are committed to representing victims of auto accidents throughout San Jose and the surrounding areas in Silicon Valley. Our attorneys have more than 35 years of collective legal experience in this field, and this means we understand just how severely any auto accident may affect a victim. Whether you are a driver, passenger, pedestrian, bicycle rider or any other party involved in the accident, a San Jose auto accident attorney at our offices may be able to help. All you have to do is call us – your initial consultation is free and completely confidential.
Avoiding Potential Legal Missteps
Avoid potential mistakes that may result in a loss of fair compensation and prevent you from pursuing future legal action by working with a San Jose Personal Injury Lawyer. We will take time to review police and medical reports, evaluate witness statements, and communicate with all involved parties.
Protect your rights by trusting a San Jose personal injury lawyer from Pacific Attorney Group to review your case. We may be able to help you recover the financial compensation you feel you deserve. Call us to schedule a free consultation.
Asserting Your Legal Rights
Having a San Jose attorney who can assert your legal rights on your behalf can give you time to concentrate on getting better. Our goal is to see that clients get fair compensation for their injuries. Our comprehensive approach to handling any type of car accident case typically involves:
Presenting a claim to all involved insurance companies
Attempting to seek a fair settlement
Taking steps to facilitate insurance negotiations
Filing a lawsuit, when necessary, to seek compensation
Thoroughly Preparing Your Case
Our approach to car accident claims is to prepare each case as if it's going to be a civil court case. Your case will be thoroughly investigated and steps will be taken to build compelling arguments in your favor and review all available information concerning the circumstances involved with the accident.
Don't go it alone when you are dealing with injuries sustained in a car accident. Pacific Attorney Group will provide the focus you need to make important decisions. Contact us today to schedule an initial consultation with a San Jose car accident lawyer.
The dedicated staff at Pacific Attorney Group will be on your side throughout the duration of your case. Call us to set up a free consultation with a San Jose car accident attorney.
Quick Reference:
What to Do After a Car Accident
Why Hire a Car Accident Attorney?
Common Causes of Traffic Collisions