Workers' Compensation Lawyer
Accidents & Injuries in the Workplace
If you are injured in an accident at work or become ill because of the conditions at your workplace or duties associated with your job, you may be entitled to workers' compensation benefits. Workers' compensation is a no-fault insurance program that can benefit workers by streamlining the route to compensation, eliminating the need to prove that another party is to blame in order to receive financial support and medical care. In California, most workers are entitled to monetary benefits and medical treatment under the state's workers' compensation system – as long as their injuries or illnesses are work-related.
Need assistance filing a workers' comp claim or appealing a denial?
Call 800.358.9617 for a FREE consultation!
Workers' compensation should cover the full extent of your injuries, but the claims process can be difficult. Some claims are delayed or denied, jeopardizing a worker's ability to recover benefits. That is why we recommend at least discussing your case with a California workers' compensation attorney at our firm. Though some claims may prove straightforward and legal counsel may be unnecessary, there are complex claims and disputes that can benefit from the attention of a skilled attorney.
At Pacific Attorney Group, we apply more than 70 years of combined experience to help injured workers and their families across California. You can see some of our case results below:
Representative Cases
I just want to take the time to thank Olivia for being so helpful at the time when I was completely lost, I had a car accident and she answered all the questions I had, filled me in on things I didn't know I needed to do, and was quick to direct me in the right way! Very friendly staff, would definitely recommend PAG!! Remember they know what their doing, and everything takes time, so be patient!!!!
Jessicaa R.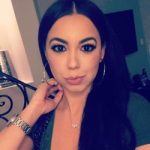 Just settled my case with Mr Shayani and it was done in a timely manner, very professional and they answered all my questions. I would definitely recommend them!
Karina M.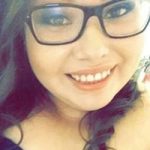 Hired Mr. Shayani recently after getting rear ended pretty badly. Mr . Shayani's firm did a wonderful job settling my case. It's hard to find any service business with the level of communication that they had with me from start to finish. Besides Mr. shayani the person who stood out to me the most is Olivia at the firm. She was so dedicated to my case, and so attentive. The entire staff there deserves a round of applause. Would def recommend them, and would go back to them my self as well(hopefully I don't get into another accident though).
Milad J.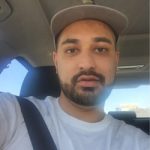 Looked up a bunch of personal injury lawyers on Google and called a bunch, found this place on Yelp and I am glad that I hired them! They were upfront and honest and ultimately in the end I received exactly what they thought I would! Highly recommended!
Shelby "Shelbster" D.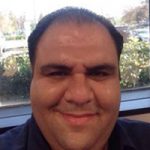 Great experience I had with PAG. The best case worker I had, and her name was Azade amanollahi. I highly recommended her for worker's Comp. My case takes about 2 years and throughout this 2 years my case worker Azade always in touch with me. Any news pop up she give me a call and letting me know what happened. She did help me to get my mileage. She was very professional and very nice and knowledgeable about all of my questions in Farsi and English. Even I went to the office with out appointment she did manage to seat down with me and my case lawyer. I highly recommend if you have Worker's Comp case get with PAG. They are the best.
Bob N.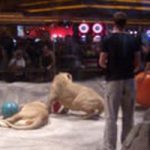 Injured at Work? What You Can Do.
If you have been injured at work or diagnosed with a work-related illness, you probably have questions. You may be unsure of what steps to take immediately after the accident or diagnosis. Here, you can find out what to do so you protect your right to receive workers' comp benefits.
Workplace Accidents
Workplace accidents are the most common cause of work-related injuries, and these can affect virtually any type of worker in any occupational setting. Our firm takes on workers' compensation claims for: slip and fall accidents, falling object injuries, work-related auto accidents, construction accidents and more.
About Workers' Comp Benefits
The benefits provided under the workers' compensation system will vary depending on the case, primarily on the extent of injury the worker has sustained. In California, there are five types of benefits: medical care, temporary disability benefits, permanent disability benefits, supplemental job displacement benefits and death benefits.
Denied Workers' Comp Claims
What happens when a workers' compensation claim is denied? This may occur if a claims administrator does not believe an injury should be covered. Incomplete applications, insufficient documentation and other issues may lead to a denial. Fortunately, our attorneys know how to appeal denied claims to help our clients seek positive results.
Call a Workers' Comp Lawyer Today
It is important to seek legal counsel if you have been injured at work. Even if you believe you were to blame, you are probably still covered (unless you were under the influence of drugs or alcohol at the time of the incident). A lawyer can advise you on special situations and can help if your claim has been disputed, delayed or denied. With our resources, our firm can work to ensure that your claim is properly valued and that sufficient pressure is put on your employer and/or workers' comp insurance provider to seek a fair settlement. Contact our firm today to get started!