Our San Diego Car Accident

 

Lawyers 

Can Help You
Take The Best Advice From A San Diego Car Accident Expert
Accidents happen all the time, especially if you live in one of the most congested cities in the United States. The infrastructure in San Diego is wanting, and the city has acknowledged this problem and pledged to find a solution. Meanwhile, auto accidents are on the rise. You do not have to pay the price for someone else's negligence and poor road skills. Get in touch with San Diego Car Accident Lawyer now.
If you have been in an accident that was caused by negligence on the part of the other driver, and have suffered an injury, you should seek the help of a San Diego car accident attorney today. An attorney will be able to assist you in filing a claim for damages and provide you with representation in your car accident case that can better your chances of being fully recompensed for your injuries.
What do San Diego's Car Accident Statistics say?
California is one of the most dangerous places in the U.S. for drivers. According to the County Medical Examiner's Office, San Diego traffic deaths increased by 18 percent in 2014.
San Diego motor vehicle fatalities
in 2014 totaled 291 compared to 247 in 2013. California traffic deaths during the first six months of 2015 were 14 percent higher than in 2014.
Car accidents are very common. In fact, in 2008 alone there were a total of 13,527 injury crashes and 246 fatal auto accidents in San Diego County, California (according to California Highway Patrol statistics). As such, the probability that you will be involved in a car accident at some point in your life is very great. So far, 1,566 people have died in crashes in California during 2015; that's a 20 percent increase over last year.
San Diego draws scores of visitors every year. They come to enjoy the warm, sunny weather, the beautiful ocean beaches, and the many art galleries, museums, gardens, and parks. Unfortunately, accidents happen, even in beautiful places. Many of those accidents leave injured victims in their wake whose lives will never again be the same.
Depending on the case, you may suffer serious injury and may also be left dealing with damage to your vehicle, which can add up to serious emotional trauma and stress. Medical costs, the strain of dealing with your car accident insurance claim, and also the physical and emotional injury you have sustained may leave you facing what seems like a bleak future.
Car accidents are the number one cause of injury to individuals in the United States every year. According to the National Highway Traffic Safety Administration, over 6 million accidents occur annually on highways, roads, and urban streets, resulting in 250,000 injuries and 40,000 deaths. In the majority of these accidents, driver negligence in some form is to blame, whether it be dangerous or reckless driving, driving while distracted, or driving while fatigued.
San Diego's Dangerous Intersections
San Diego City is one of the largest cities in California. Located in the county of San Diego, the city had an estimated population of 1.415 million people, according to the 2020 census. According to the California Office of Traffic Safety (OTS), 5578 people were either killed or injured due to a traffic collision in 2019 in San Diego. This placed the city 12th in the OTS rankings. The number of traffic collisions recorded each year has been steadily rising over the past few years in San Diego.
Auto accidents occur due to various reasons but most of them are because of driver actions. For people living in San Diego, it is important for them to understand some of the roads and areas where traffic collisions are common.
According to the California Transportation Injury Mapping System (TIMS), some of the dangerous intersections in San Diego include;
Market Street and 6th Avenue

University Avenue & 52nd Street

6th Avenue & Broadway

El Cajon Boulevard. & 36th Street

4th Avenue & B Street
Are You the Victim of an Auto Accident in San Diego?
The current state of the roads and bridges in San Diego, California, is a safety concern. Couple that with an increase in the number of negligent drivers, and you might find yourself on the receiving end of a car wreck. However, poor infrastructure isn't the only cause for concern. About 12 % of car crashes in San Diego result from driving under the influence. Other forms of negligence include speeding, drugged driving, driving while tired, and being distracted.
You must understand how to safeguard your rights following a car accident. When you work with the best car accident attorney in San Diego, you have a lawyer on your side who can help protect your rights to fair compensation. At Pacific Attorney Group, we offer seven decades of collective experience. Your case is valid. Our personal injury law firm is equipped to handle your case.
What Should You Do After a Car Accident in San Diego?
After a chaotic car crash, many people feel disoriented and confused. It is important not to let these emotions influence you in making the wrong decisions. After an accident, you should remain at the scene. Never leave immediately, unless you get confirmation from the police. If a driver leaves immediately without taking the proper steps, it is considered a hit-and-run. If you leave a crash and hurt or injure any individuals, you can face serious criminal charges and penalties for doing so.
Despite all the confusion that comes with being the victim of an accident, there are steps that you need to carry out to ensure your safety, the safety of oncoming drivers, and your ability to make a claim. Despite how tempting it might sound, don't try to flee the scene. This would make it a criminal offense. You could be fined, receive penalty points, given a driving ban, or possibly sentenced to six months in prison. Ensure you stop at the scene and report the accident within 24 hours. Other steps you can take are:
STEP 1: Seek Immediate Medical Care
Motor vehicle accidents frequently result in injuries that are not entirely obvious. Confusion from the adrenaline might make you feel no pain or nothing in particular. The majority of our clients report the most pain a day or two after a car wreck. Ensure you seek immediate medical attention or call your family physician even if you feel you are not injured.
Even in minor collisions, you can sustain a long-term traumatic injury to your spinal cord. Internal bleeding from broken ribs is also not uncommon after a car accident. If you fell unconscious or were disoriented after the collision, you may have sustained a concussion or closed head injury. Going home without treatment can cause changes to your cognitive and behavioral patterns.
What if a doctor refuses to treat me?
In the unlikely situation that you are denied medical treatment relating to the car accident, visit a 24-hour clinic or get yourself to the emergency room. If you need help with this process, call our car accident attorney in San Diego for assistance. Failure to receive medical treatment will give the insurer cause to deny your claim as they will argue that you didn't sustain serious injuries or that they are irrelevant to the case. Keep the receipts for your medical expenses, as they will come in handy when making a claim. This is because they serve as proof of injury.
STEP 2: Pull Over to Safety
If you can, get your car safely to the side of the road or entirely off it to prevent further accidents. Set up hazard lights, flares, and warning triangles to ensure the oncoming traffic can easily spot you. If your lights are busted from the car wreck, get a flashlight and stand beside your car as you call for help.
STEP 3: Call For Help
Check on the health of everyone involved in the accident. If a passenger, driver, or pedestrian is injured, immediately call for an emergency ambulance. Make sure you call 911 to report the accident to the authorities, as failure to do so may lead to criminal charges. Explain the details of the accident to the best of your ability and ensure you give them your precise location.
When the officer arrives, they will assess the situation objectively and interview eyewitnesses along with the passengers and drivers. Do not make any speculations or statements that you are unsure of. This will help the police officer create a crash report detailing the events. You will need a copy of that police report to make your claim for damages and injuries.
STEP 4: Gather Evidence at the Scene
This is a crucial step when making your claim. Our work as your San Diego Auto Accident Attorney is to provide evidence that you are a victim of the crash. To do this, we will need your help. Ensure you take pictures and recordings of the following things:
Visible damage to your vehicle and that of the other driver
Visible injuries on your body, passengers, and other drivers
The scene where the accident took place
Other environmental factors that could have caused the accident
The license plate and contact of the other driver's insurance provider.
Sometimes it might be impossible to take pictures of the scene while the police still handle their investigation. If this is the case, then take photographs before or immediately after they are done conducting their investigations.
If the other driver refuses to hand over the details of their insurer at the scene, immediately alert the police as this is a criminal offense under Section 154 of the Road Traffic Act 1988.
STEP 5: Avoid Immediate Settlement Offers
The other driver's insurance provider might call you with a compensation offer shortly after the accident. As your San Diego car accident lawyer, we would advice you to turn it down. Insurance companies tend to pay as little as they possibly can.
These offers are almost always dealt with in bad faith and are a fraction of what your case is worth. Immediately you accept it, you waive your right to make more claims. When you partner with our San Diego Auto Accident Attorney, you will get a settlement that entirely covers your claim. Avoid admitting fault or saying the words 'I'm sorry…' to the other driver as it could make you liable for the accident.
STEP 6: Call a San Diego Car Accident Lawyer
You must protect your rights as a victim. To do this, you need to find an auto accident attorney that you can trust. At Pacific Attorney Group, we offer a no-fee promise on all our cases. When you call us, you are calling in the best experts in the field to help you handle the investigations and the claims process so you have time to focus on your recovery and that of your loved ones who may have been in the car with you.
The statute of limitation on car accidents in San Diego is two years. However, we would recommend that you contact our San Diego car accident lawyer as soon as possible. Call us today if you have questions about your case or do not know where to start on your claim process.
A car wreck can leave you frustrated, confused, and vulnerable. The first thing you should do after an accident is assess yourself and everyone in your car for injuries. Once you do that, check on the other driver and passengers. You can also protect yourself by placing a warning triangle a couple of meters down the road to alert other road users.
What Are the Legal Rights/ Responsibilities of a Driver?
During a car accident, the primary concern is the safety and well-being of everyone directly implicated. Stop your car and alight from it to photograph the situation as it unfolds. Following that, the drivers should immediately pull their vehicles off the road so that they may steer clear of approaching traffic.
Following the collision, each driver's legal rights and responsibilities are determined by who is at fault. If you are the victim of a car accident, you have the legal right to file an insurance claim against the irresponsible driver. Drivers who cause a collision should contact their own insurance company which is in charge of compensating victims for damages.
What Should I Expect From My Auto Accident Settlement?
Several factors go into the calculation of your settlement. This means that it would be difficult for us to accurately give you a number without looking at all the facts of the case and quantifying the total cost of damages.
Potential damages in a car wreck settlement
The type of damage to your car depends on how big or small the accident was. Of course, the more fatal the accident, the higher the repair cost. Unfortunately for you, your insurer's primary goal is to protect their profits. You should contact your San Diego Auto Accident Attorney for help.
Types of Legal Damages
When you call our San Diego car accident lawyer, they can maximize your settlement by accounting for the following types of damages:
Medical bills covering your emergency and continuing treatment
Income lost due to time away from work
Reduced earning capacity due to limitations caused by injuries
Property damage such as personal belongings compromised by the accident
Emotional and psychological damage
Pain and suffering
Wrongful death when an accident results in the death of a loved one.
Punitive damages are often used by judges to punish reckless drivers.
Injuries and Auto Accident Settlements
The severity of your injuries usually determines the value of your claim. A disabling or life-threatening injury, for instance, results in higher medical costs and a higher settlement value. Minor injuries, on the other hand, result in lower bills and have a lower settlement value. It is important to note that no two cases are the same and that the unique details of your case will determine your compensation. M minor injuries have the potential to alter someone's way of life. When you have legal representation, you are far more likely to get a reasonable settlement offer from the insurer.
The Accident's Severity Affects Your Settlement
The compensation you recover depends on the extent of your injuries and the types of damages sustained. Different types of car wrecks lead to different kinds of settlements. Please consult with our lawyers at Pacific Attorney Group to determine your rightful claim.
Filing a Car Accident Claim
Filing an insurance claim is one of the key parts of any car accident case. A San Diego car accident lawyer can assist you in filing your insurance claim and then following up to ensure you are treated fairly, that your needs are addressed and that negotiation are conducted if needed to secure a fair settlement. If your case cannot be resolved through negotiation, your lawyer can then take your case to civil court to be resolved in front of a judge. Properly filing your car accident claim is of the utmost importance, as this will directly impact your ability to recover money that will help with medical bills, living expenses while you are unable to work, damage to your car, and much more.
How Can A San Diego Auto Accident Lawyer Help Me?
If you have been injured in a San Diego motor vehicle accident that was caused by the negligence or recklessness of someone else, you may be entitled to financial compensation to recover your losses. With over 40 years of experience, the Pacific Attorney Group has recovered millions of dollars for auto accident victims and their families.
We can represent your interests in court while you and your family begin the healing process. We'll handle every aspect of your case, from investigating the accident and determining fault to representing you in court and negotiating with insurance companies for a fair settlement. An experienced San Diego car accident lawyer will fight to get you the maximum amount of financial compensation.
Is It Expensive To Hire A San Diego Car Accident Lawyer?
The Pacific Attorney Group offers car accident victims a free confidential consultation during which we will discuss the details of your case. We work on a contingency basis; if we agree to represent you, you pay us nothing unless you win your case.
Types of Car Wrecks
When an accident occurs, it is usually because of one of these types of collisions:
Head-on collision
Rear-end collision
T-bone collision
Car accidents can be caused by drunk driving, distracted driving, overspeeding, reckless driving, fatigued drivers, poor infrastructure, and bad weather conditions.
What Causes Most San Diego Traffic Accidents?
The great majority of San Diego auto accidents are due to reckless or negligent driving. Running red lights, ignoring stop signs, speeding, driving while distracted, driving while texting, changing lanes without signaling, and driving under the influence are all examples of reckless or negligent driving.
Accidents can also be caused by poorly maintained roadways or by automobile manufacturers' errors such as defective car parts and failed airbags.
When an auto accident occurs, it must be decided who or what is at fault. The fault is determined based on an investigation of the accident scene, by collecting evidence, and by questioning any witnesses.
Causes of Car Accidents
No matter what caused your San Diego car accident and what type of injuries you may have sustained, you may be at risk of not receiving the financial assistance you need. Filing an insurance claim and seeking financial compensation for what you have experienced is important if you are to have the greatest opportunity of recovering and rebuild your life as much as possible. This is where an attorney's services are all the more important, as this will help ensure your rights are not violated and that your interests are well protected.
A San Diego car accident attorney can talk to you about what you have experienced and can also conduct a complete investigation into the cause of your car accident to determine who should be held liable. This is actually one of the most important aspects of your case, as establishing the responsible party will dictate from what source you can recover financial damages.
Our law firm handles all types of car accident cases in the San Diego area, including those that involve trucks, motorcycles, pedestrians, bicyclists, buses, and other cars, from a variety of causes:
Drunk drivers
Speeding
Reckless driving
Heavy weather conditions
Dangerous roadways
Defective auto parts
Talking on the phone or texting while driving
Driving while distracted
Establishing Cause in Your San Diego Car Accident Claim
Letting an experienced attorney with the resources to investigate your case establish the cause of your car accident is important. Our legal team believes that our clients should have the best opportunity of recovering the financial compensation they need to begin rebuilding their lives, and we accomplish this by providing only the highest quality legal counsel in all aspects of a case, from the initial consultation to establishing the cause of their accident to recovering a settlement or jury award on their behalf.
Can My Injuries Extend Beyond The Physical?
Bodily injuries are just part of what injured drivers have to contend with. You may be unable to work and suffer a significant loss of income. Your car may be unfit to drive, so you will have to replace it. The financial consequences of being an accident victim can increase over time and cost you thousands of dollars in lost income and medical bills.
Types of Car Accident Injuries
In San Diego, accidents occur frequently and often times result in injuries. If this happens, it is crucial to understand your legal rights and options to be compensated for your pain and suffering. Laws regarding personal injury are complex and vary from state to state. Hiring the right attorney that is knowledgeable in interpreting state laws is imperative in protecting your legal rights.
There are a wide variety of laws regarding personal injury cases and depending on the firm, the attorneys may cover all personal injury cases. Our San Diego injury lawyers specialize in particular aspects, such as brain injuries, slip, and fall accidents, spinal cord injuries, catastrophic injuries, and wrongful death. If you have been recently injured and are seeking legal advice, the type of lawyer you should hire depends on the type of injury you are suffering from. Our San Diego injury lawyers also cover:
Dental TMJ Injury: TMJ stands for temporomandibular joint or the jaw joint. This part of the jaw is highly fragile and functions to open and close your mouth, chew, shallow, and even speak. TMJ syndrome, which affects the joint, can be caused by trauma, disease, aging, and even personal habits. Unfortunately, TMJ syndrome can occur in car accidents and even work injuries. In addition, TMJ syndrome can be extremely painful and affect normal movements of the body.
Traumatic Brain Injury: The U.S. Center for Disease Control reported that an average of 1.7 million Americans are victims of traumatic brain injury. Traumatic brain injuries occur from automobile accidents, assaults, and even accidental falls. About one-third of TBIs caused by car accidents lead to death. Medical treatment and rehabilitation for TBIs are extremely expensive and require long-term therapy. Oftentimes, victims of TBIs have permanent disabilities that affect their ability to live or earn income.
Auto accident victims can sustain a variety of injuries as a result of a wreck. Some of these injuries may not become apparent until weeks or months later. Here are some of the most common injuries that our clients have experienced:
If you have sustained these or other injuries because of an accident that was not your fault, you deserve to be compensated for your pain and suffering and for your medical expenses, which can be astronomical. San Diego Auto Accident Attorneys are committed to making sure that you receive maximum compensation and a fair outcome.
The injuries sustained in a car accident may include, head trauma, spinal cord injury, facial or dental injuries, damage to internal organs, internal bleeding, amputation, severe burns, paralysis, paraplegia, quadriplegia, whiplash, and much more. No matter what car accident injuries you or a loved one may have sustained in an accident in the San Diego area, an injury lawyer at our offices can meet with you to see how we can help.
What Should I Do If I Am Injured In A Motor Vehicle Accident?
In order to collect your due, you must establish that you were injured as a result of the crash, that you were not responsible for the accident and that the collision was the fault of someone else. If the fault lies with someone or something else, you deserve to be compensated for your injuries, and the court will decide how much compensation you are due.
Why Should I Hire A San Diego Car Accident Lawyer?
Regardless of the extent of your injuries and the damage to your vehicle, the insurance companies representing the guilty parties will fight to deny you compensation for pain and suffering, medical bills, and loss of income. Unless you are a San Diego automobile injury lawyer yourself, you will find it very difficult to defend yourself against the big insurance companies and receive a fair settlement.
An established and experienced San Diego auto accident attorney will stand up to the insurance companies and do everything possible to ensure that you are awarded the maximum amount of compensation under the law.
Trust in our San Diego Car Accident Attorneys
People who have gone through the disastrous ordeal of getting into an automobile accident know that it is never as easy to deal with as it seems. It isn't the straight and simple process that the media and insurance companies make it out to be. You have to actively protect your money and your rights—not to mention your health — after getting into an automobile accident.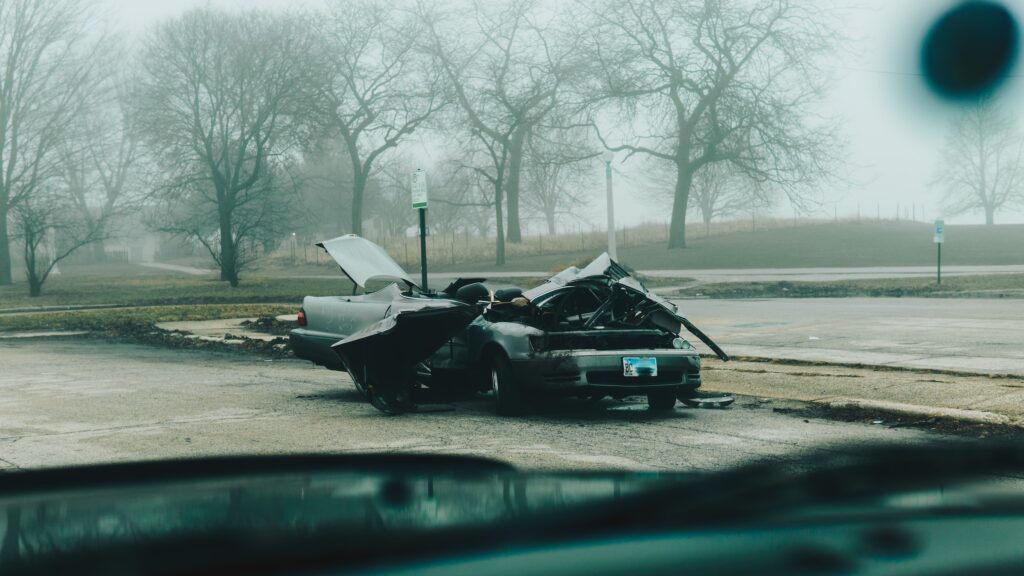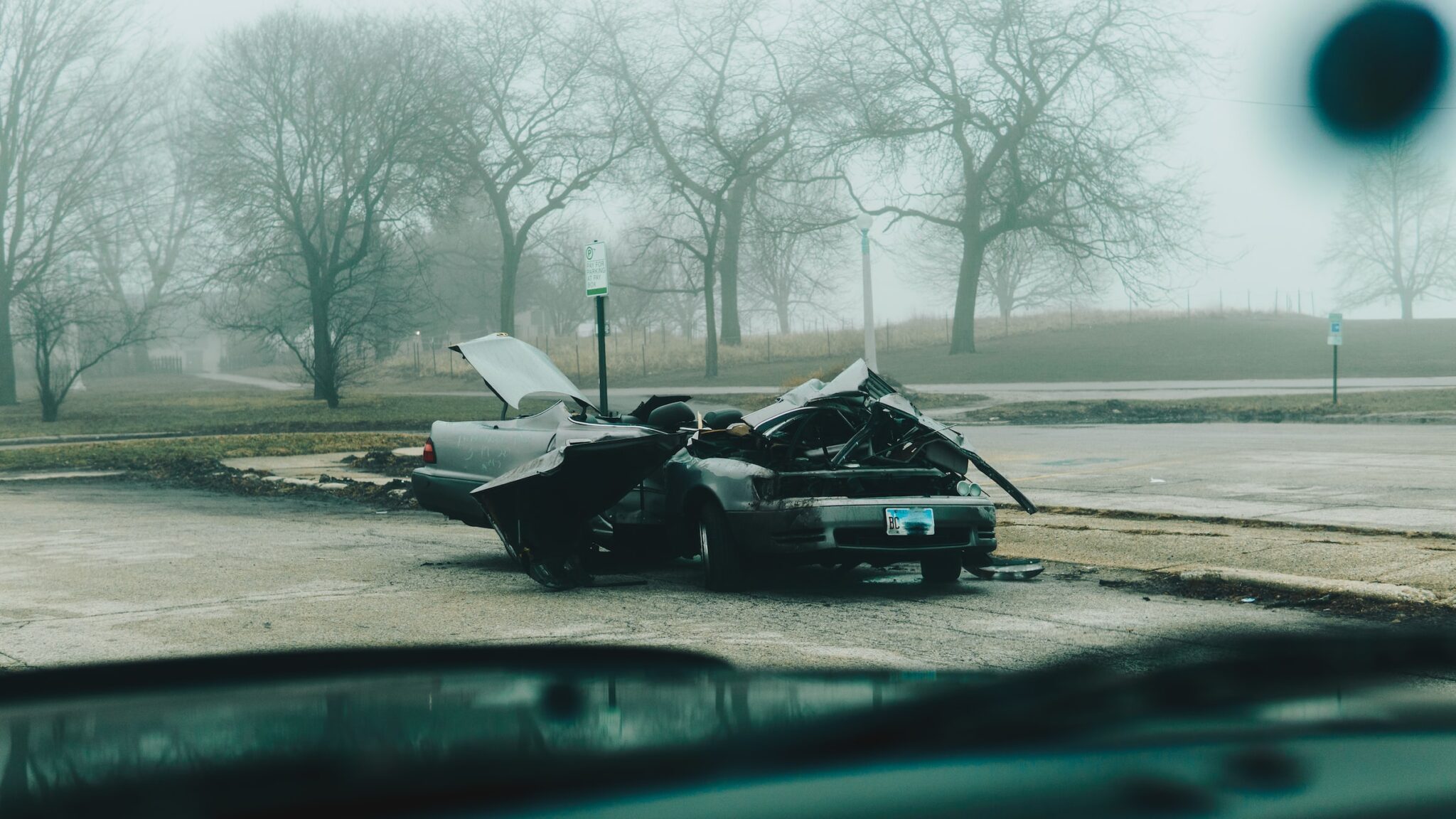 Why You Need a San Diego Car Accident Lawyer?
Involvement in an auto accident may impact a victim in several different ways. First, there is the physical injury that may be sustained in the accident itself. After that, a victim will also have to deal with emotional trauma related to the accident and his or her injuries, along with medical bills, missed work and often financial difficulties. When you add having to deal with an insurance claim on top of all of this, you have a situation that often results in great strain to the victim and his or her family. At Pacific Attorney Group, we are committed to alleviating the stress and worry associated with auto accidents in San Diego, California. If you would like to see how we can help you, call a San Diego auto accident attorney at our offices at 1-619-773-0610. It costs nothing to undergo an initial consultation, and we charge no legal fees unless we win your case.
Our personal injury law firm also maintains a website that is dedicated exclusively to auto and car accidents. Click here to visit our San Diego Car Accident site and you can get information about auto accident injuries, their causes, and what to do after a car accident.
The Benefits of Hiring a San Diego Car Accident Lawyer
After an accident, drivers become extremely overwhelmed and stressed with speaking to insurance companies, repairing their vehicles, and handling hospital fees for any injuries. Having to handle the aftermath of an accident, on top of sustaining injuries, can be truly difficult and challenging.
A San Diego car accident attorney can help relieve your burden and any stress caused by the accident. The attorney can help with all aspects of the accident including:
Speak and deal with all insurance companies involved
Work to compensate you as much as possible for injuries and damages
Search for additional ways of compensation
Assist you in receiving medical treatment
Contact witnesses immediately for any relevant evidence
A San Diego car accident attorney will work to protect your legal rights and help relieve your anxiety after a car accident. If you have been recently involved in a car accident and suffered from serious injuries, you should contact one of our attorneys today. Do not trust insurance companies who do not care about your best interest. Seek a personal injury attorney in order to guard your assets and rights.
Gathering Evidence to Prove Your Case
It is one thing to tell the court what happened, it is another to show them detailed pictures and videos of what took place the day that you were injured. Your San Diego auto accident lawyer will gather his team and have them return to where the accident took place to collect this evidence. It does not matter how long ago the incident took place, your lawyer is looking to take video and pictures of the scene and surrounding location to give the members of the jury a visual picture of where things happened and how they went down. Taking measurements and getting eyewitnesses to talk is vital in the case.
Access to the Best Medical Treatments
Regardless of the extent of your injuries from the auto accident, your attorney has access to the best doctors in their respective fields in this area. You will be able to meet with several of the top doctors who specialize in what is hurting you and will consult, treat, and then provide you access to the best physical therapy in the San Diego area. While you are busy healing as best you can, your San Diego auto accident attorney is busy getting a written and video testimony that will be used in court to support the settlement requested.
Fighting Hard to Ensure Your Future is Bright
Once the best San Diego auto accident lawyer has consulted with your doctors to see the extent of the injuries, they will gather all the evidence and put together the case. Once they determine what value to put on your individual case, then they will go after the insurance company and get them to pay. In most cases they can persuade the insurance company to settle out of court to avoid a long drawn out case that will cost them more in the end. Either way, they are prepared to fight to the end to get all the money you deserve.
Information about Multi-Vehicle Accidents
The majority of the 6 million motor vehicle accidents that occur annually in the U.S. involve multiple vehicles. Some of the most common multi-vehicle accidents include:
Rear end collisions
Head on collisions
Side impact collisions
Truck accidents
Motorcycle accidents
In most cases, multi-vehicle accidents involve negligence on the part of one of the drivers, such as driving while distracted, or driving while under the influence of alcohol or drugs. If you have suffered an injury in a multi-vehicle accident that was not your fault, then you may be entitled to injury compensation from the negligent party. A San Diego personal injury lawyer is available to assist you in pursuing that compensation so that you cover the cost of the damages sustained in your accident.
Multi-Vehicle Accident Attorney in San Diego
The process of determining liability in a multi-vehicle accident can often be complicated due to several factors, including conflicting testimony from witnesses or those involved regarding who caused the accident. If you have been involved in such an accident, it is in your best interest to seek out the help of an experienced attorney in your case. They will not only be able to aid you in pursuing fair compensation but will also be able to defend you in the event that you are wrongly blamed for the collision by the other parties involved. Pacific Attorney Group in San Diego has been assisting those involved in accidents since 2003, and our attorney team possesses 35 years of collective legal experience. Contact our offices for help in your multi-vehicle accident case, and we will work to increase the likelihood of a case outcome in which you are adequately compensated for your injuries.
Types of car accident assistance provided
Car versus truck accidents
Motorcycle vs Car accidents
Car versus car accident accidents
Pedestrian versus Car accidents
Car versus bicycle accidents
Car versus bus accidents
San Diego Car vs Truck Accidents Attorney
Have you been injured in a car versus truck accident? You may wish to consult an attorney to talk about what you have experienced and what options you have in filing a lawsuit against the responsible driver. At Pacific Attorney Group, we assist clients with personal injury claims and lawsuits related to car versus truck accidents throughout the San Diego area. One of our skilled attorneys can discuss your case with you to help you make an informed choice about your insurance claim or lawsuit.
There are various factors that may make a car versus truck accident more difficult to deal with than a typical San Diego car accident claim. The nature of the accident itself may mean extensive injury or even the wrongful death of one or more parties involved. Because a commercial truck was involved, this may also mean that the victim will have to deal with a large corporation in regard to the payment of his or her claim. A trucking company or insurance company may have a team of attorneys that are dedicated to countering car versus truck accident claims and who will work actively to lessen your financial recovery. You need an aggressive, knowledgeable professional on your side to protect your interests.
Truck and Car Accidents & How We Can Help
The large size of a commercial truck may place any occupant of a car at risk of serious injury in the event of a collision. This type of car accident is therefore one of the most serious that our law firm handles, and we utilize our extensive experience and resources in this field to offer our clients only the highest quality legal counsel and support.
San Diego Car vs Bus Accidents Attorney
When a person is injured in an accident with a bus, the results may easily be catastrophic. The victim of a car versus bus accident may sustain such physical trauma as multiple broken bones, spinal cord damage, head trauma, whiplash, damage to internal organs, and much more. The severity of injuries likely to be sustained in an accident of this kind will stem directly from the large size and weight of a bus. Pitted against a typical passenger car, the bus will cause more damage to the smaller vehicle and therefore will place its occupants at higher risk of injury.
Make sure your interests are protected in regard to your car versus bus accident claim. A San Diego car accident attorney at our offices can talk to you about what occurred and what you can do to seek justice and recover financial damages for physical injuries, damage to your vehicles, and more.
Car and Bus Accidents in San Diego, CA
You do not have to face a ruined financial future as the result of a serious car versus bus accident. With proper legal counsel, you can seek to hold the responsible party accountable for their actions and can work toward receiving the financial compensation you need for medical bills, repairing your car and paying for your living expenses while you missed work. Car and bus accidents may be particularly complex, but with our experience and skill to back your case you can rest assured that your rights and interests will be well-protected even when dealing with a large bus company or other entity that was responsible for your injuries.
San Diego Car vs Motorcycle Accidents Attorney
Cars and motorcycles constantly have to share the road. Unfortunately, this can cause problems – particularly in the event of a negligent motorist or motorcycle rider. Carelessness, drunk driving, speeding, or a simple lack of knowledge regarding the rights of motorcycle riders on the road may all cause a car versus motorcycle accident to occur, leaving one or more victims seriously injured. It is in these situations that it is important to consult an attorney regarding your case and what you have experienced.
A San Diego car accident attorney can talk to you about what occurred and what party may be held accountable for your injuries. It is your right as an accident victim to file a personal injury claim or lawsuit against whatever individual or entity was responsible for causing your accident and, as a result, your injuries. You may be able to seek financial compensation for medical bills, any lost earnings associated with your accident, and possibly much more. With our experience in handling car accident claims in San Diego in particular, we can offer you the level of help you need.
Attorney for Motorcycle Accident Claims & Lawsuits
In a motorcycle versus car accident, the clear winner is often the car. A typical passenger car may weigh 2,000 pounds or more, depending on the make and model. When involved in an accident with a motorcycle, the smaller and lighter vehicle will typically sustain the brunt of damage and impact. This is a law of physics at work and it unfortunately also places the rider at greater risk of injury, particularly considering the fact that he or she is not surrounded and protected by steel and an airbag like the occupant of the car.
If you or a loved one was injured in a motorcycle versus car accident in the San Diego area, we believe that you deserve to have a competent attorney at your side. A San Diego motorcycle accident lawyer experienced with motorcycle versus car accidents in particular can work to protect your interests in regard to your insurance claim and a lawsuit, and any issue related to your case. This includes assisting you in receiving the medical care you need and helping you get your bike repaired. A lawyer with the proper resources can have a significant impact on your case and a lasting influence on you and your family's future. Our firm takes on cases throughout San Diego and the surrounding areas in Southern California.
Recovering after a Motorcycle versus Car Accident
You may think that your life will never be the same after a motorcycle accident. And, you may be right. However, working with an attorney and recovering the highest amount of financial compensation possible for your accident claim may go a long way in enabling you and your family to face a future that is financially sound. You may also experience peace of mind in knowing that your claim was handled competently and that the responsible party was brought to justice for their actions.
What Causes a Motorcycle and Car Accident?
The most common cause of any car versus motorcycle accident will typically be an error or negligence on the part of one or both of the drivers. Driving above the speed limit, driving under the influence of alcohol, driving while distracted, talking on the phone, texting and various other situations may greatly increase the likelihood of a car accident involving a motorcycle. Less common causes include defective car or motorcycle parts, dangerous roadways, and heavy weather.
San Diego Car vs Car Accidents Attorney
When a car accident involves another vehicle of similar size and weight, both are likely to sustain damage and occupants in either vehicle may be injured. Car versus car accidents is unfortunately a very common occurrence throughout the U.S., including in San Diego and the surrounding communities in the Southern California area. The number of commuters on San Diego roadways causes almost constant traffic and therefore increases the possibility of car versus car accidents, placing all commuters at risk.
Deciding to talk to a San Diego car accident lawyer is vital. You will need to deal with your insurance company and law enforcement and may be contacted by the other driver's insurance company. You will need to file your insurance claim to seek financial damages for your injuries. How can you know exactly what needs to be done to file your claim? What is your claim worth? Should you talk to the other driver's insurance adjuster? All of these are important questions that should be addressed by an attorney experienced with these matters.
San Diego Car vs Pedestrian Accidents Attorney
In 2008, there were a total of 1,061 pedestrian accidents in San Diego County. 63 of these were fatal. If you or someone you know was injured in a car versus pedestrian accident in this region, do not wait to call a San Diego car accident attorney at our offices to discuss your legal options. We can help with your insurance claim and can seek the financial compensation you need for such damages as medical bills, lost wages, and even emotional trauma. This can help you begin rebuilding and moving on with your life, even when the future seems bleak.
Injuries in San Diego Car versus Pedestrian Accidents
Injuries in Car vs Pedestrian Accidents
The injuries sustained in a car versus pedestrian accident in San Diego are likely to be catastrophic. The pedestrian will be more likely to be injured, due to the fact that he or she will be involved in a collision with a motor vehicle that may weigh 2,000 pounds or much more, depending on the make and model. The pedestrian will have no protection against the force of impact he or she will sustain, facing hospitalization and the possibility of a temporary or permanent disability.
Following are some of the types of injuries that may be sustained in a car versus pedestrian accident:
Head trauma
Brain injury
Spinal cord injury
Neck injury
Broken bones
Damaged internal organs
Internal bleeding
Facial injuries
Amputation
Lacerations and contusions
The severity of these injuries will vary depending on the specific incident, the force and speed of impact, and more.
San Diego Automotive Product Liability Attorney
Accidents from a Defective Part
There are frequent and ongoing recalls with a variety of auto manufacturers, some of which are very dangerous to the consumer, leading to accidents, injuries or death. If you or a relative have been involved in an accident that was caused by a defective part you may need the assistance of a San Diego personal injury attorney to determine your rights to claim compensation for damages. The manufacturer has the responsibility to provide a product that will not harm the consumer, and when an injury accident is the result of a faulty part or safety system, our legal team can help. Each case must be fully evaluated in order to advise you what to expect as the case proceeds through the system. Our legal team has over 35 years of combined experience in such cases and is dedicated to fighting for fair compensation for damages in auto product liability cases in the San Diego area.
Auto Product Liability Lawyer in San Diego
You may be able to file a product liability claim against the manufacturer for any injuries that you sustained from a defective part in an automobile such as faulty tires, failing brakes, or another dangerous auto part or safety system. When an auto part or system fails, the driver can lose control of the vehicle and cause injury, harm, or death not only for the driver and their passengers but others who are sharing the streets, roads, or highways. The medical attention and rehabilitation that results from these tragic accidents are expensive and often necessary for an extended period of time. All of the damages suffered by the victim in the case will be fully addressed in the claim that is filed on behalf of the injured or their families in wrongful death claims.
In these serious cases, the Pacific Attorney Group can provide you with the experience you need to be able to assess your situation and advise you on how the case will be expected to proceed. Documentation is a critical necessity in such claims, and it is urgent that the firm is contacted quickly. The firm can develop a well-researched claim on your behalf in order to negotiate your settlement or take your case to trial as necessary.
You never want to find yourself in a predicament where you're responsible for thousands in medical and repair expenses when you're not at fault. Working with a competent San Diego personal injury lawyer who is knowledgeable about car accidents will guarantee a fair settlement. A San Diego personal injury attorney will oversee every aspect of your claim to ensure that it's handled fairly.
San Diego Serious Injury Attorney serving victims of Crush Injuries
A crush injury is a result of a body part being subjected to intense weight, pressure, or force. It can happen when two large objects press together such as a heavy object and the floor. Crush injuries can include severe hemorrhaging, bruising, tissue damage, permanent nerve damage, fractures, broken bones, infections, and amputation. Many crush injuries can occur at the workplace as a result of large falling objects. Another common cause of crush injuries is car accidents. Medical treatment for crush injuries can be extremely expensive and last a lifetime. It is imperative to speak with a San Diego catastrophic injury attorney today if you have sustained bodily damage due to a crush injury.
If you receive a consultation from an attorney at our firm, you will have the advantage of speaking to someone with 35 years of experience in personal injury cases. You may be able to recover compensation for medical bills, future medical care, pain and suffering, loss of income, and more.
Catastrophic Injury Lawyer in San Diego
Crush injuries can severely alter the makeup of the blood vessels and tissue of the legs, arms or fingers. It is due to this fact that amputation is often necessary as a last resort. As a result of the injury, you may no longer be able to work at the job of your choice. Medical care can be extremely expensive and last a lifetime. We believe that the party responsible for the injuries should be held accountable for damages and will do everything in our power to recover the compensation you are due. Some crush injury victims are left with relatively permanent pain that leaves them at the mercy of painkillers for the rest of their lives. No matter what the cause of your injury is, speak with one of our attorneys today. We have helped work accident injury victims, car accident injury victims and more.
San Diego Freeways
San Diego Car Accidents 5 Freeway
One of the most widely-traveled freeways in the United States is Interstate 5 which runs through San Diego. It is the central means of getting from one end of the state of California to the other and is traveled by hundreds of thousands of commuters on a daily basis. Because of the amount of traffic present on this freeway, it is inevitable that accidents will occur on it in the San Diego area, as many motorists are inattentive, distracted, or much too aggressive at the wheel.
Car accident injuries in freeway accidents can be very serious, due to the high rate of speed of the vehicles involved. They can have long-term consequences that have adverse effects on you and your family and may require costly therapy and medical treatment. If you were not the one at fault in your accident, then you should not be responsible for these high costs.
San Diego 54 Freeway
State Route 54, also referred to as the South Bay freeway is a California state highway that connects Interstate 5 to the city of El Cajon. Its route also passes through the city of San Diego. It is a thoroughfare that regularly experiences high-traffic conditions, resulting in a significant amount of car accidents.
Those accidents that occur on freeways often cause much more extensive damage to people and property than those that occur on streets and roads. Freeway accidents usually occur at speeds in excess of 50 miles an hour and include more than one vehicle due to the tight confines of freeway lanes. Victims can suffer from injuries such as lacerations, bone fractures, brain injuries, spinal cord injuries, and coma, and can even be killed if the accident is severe enough. It is strongly advised that you contact a San Diego car accident lawyer if you have been injured in an accident on the 54 freeway. They will be able to investigate your car accident in order to establish fault and pursue compensation on your behalf from the insurance company or the negligent driver responsible.
San Diego 75 Freeway
State Route 75 is a 13-mile expressway that ends at Interstate 5 in South San Diego. It includes the San Diego- bay Bridge, which traverses San Diego Bay. Like many expressways, it experiences times of high traffic flow, which results in a much higher likelihood of serious car accidents occurring. In seeking compensation from an insurance company after an accident, you may find difficulty in obtaining a sum that is adequate to cover the costs of your medical treatment and vehicle repair. This is not uncommon, as insurance companies frequently attempt to "lowball" accident victims in an attempt to avoid paying out money. Retaining the services of an experienced attorney can improve your chances of securing fair compensation, as an attorney will have experience in fighting insurance companies for a proper settlement amount.
San Diego 163 Freeway
State Route 163, also known as the Cabrillo Freeway, is an 11-mile state freeway that runs through the city of San Diego. The southernmost portion of the freeway was opened in 1948 and was the first freeway in San Diego County, and one of the first in all of California. It is a relatively high-traffic freeway, making car accidents a common occurrence.
Freeway car accidents are often very serious, much more so than those that take place on city streets or roads. This is mostly due to the fact that accidents on freeways usually take place at very high speeds, in circumstances where there are many vehicles in close proximity to one another in a relatively confined area. Injuries sustained in these accidents are often devastating, resulting in life-altering effects to the victims.
San Diego 405 Freeway
The 405 freeway is one of the busiest commuter routes in the United States. On average, over 382,000 people travel on it on a daily basis, and that number is only increasing as the population expands and new drivers take to the roads. Driving on the 405 is not without risk, as heavy traffic, inattentive drivers, and ample distractions all combine to create an environment that is conducive to accidents. Some of the circumstances that can cause such accidents to occur include:
Stop-and-go traffic leading to rear-end collisions
Excessive speed
Driver inattention or distraction
Erratic weaving and lane changing
A freeway accident can cause serious injury to an individual and have life-altering consequences. The victim can be left disabled to a greater or lesser extent, or require years of treatment or physical therapy. The costs for such treatment and therapy can be prohibitively expensive, and the responsibility for those costs should fall on the individual who caused the accident.
San Diego 282 Freeway
State Route 282 is an east-westbound state highway in California. It is a spur from the 75 freeway, and utilizes a one-way couplet layout for its entire length, with Third Street in the westbound direction and Fourth Street in the eastbound direction. As it is a frequently-traveled freeway, it often has car accidents occur on its route.
San Diego 805 Freeway
Interstate 805 is a major north-south interstate highway that runs throughout southern California. It is a bypass of the nearby Interstate 5 freeway, running along the eastern edge of the Greater San Diego area. With eight to ten lanes throughout, it is a major commuter route that often experiences car accidents during instances of heavy traffic. Freeway accidents are frequently serious, resulting in injuries to the victims that include broken bones, brain or spinal cord trauma, paralysis, and coma
It is not recommended that you seek injury compensation on your own if you have been involved in an accident. Insurance companies will frequently take advantage of accident victims by offering them a settlement sum that is inadequate to cover the costs of their injuries. Not knowing any other way, the victim will often accept this sum, and experience financial hardship when trying to cover the remainder of their post-accident expenses. Retaining the services of a competent attorney can give you the edge needed to ensure that you are compensated fully for the damages you have sustained.
San Diego 8 Freeway
The Interstate 8 freeway runs from Sunset Cliffs Boulevard in San Diego all the way to the California-Arizona state line. It is a major commuter route in the San Diego metropolitan area and also acts as the primary east-west thoroughfare. Because of this, it is often highly trafficked, making it a breeding ground for serious car accidents.
Freeway car accidents are often devastating to the victims for two primary reasons: the high speed at which the accidents usually occur and the close proximity at which the cars travel, increasing the chances for several vehicles becoming involved in the collision. Injuries to victims can include bone breakage, internal injuries, burn injuries, spinal cord trauma, brain injuries, and coma. Very serious accidents may even result in death.
San Diego 15 Freeway
Interstate 15 is the fourth largest north-south interstate highway in the whole United States. Because of its size and the many cities and towns, it passes through, it is heavily trafficked on a daily basis, leading to the occurrence of car accidents on the stretch that passes through San Diego.
Accidents that occur on freeways are often much more serious than those that take place on roads or city streets. This is primarily due to the high speed at which vehicles travel on the freeway, as well as their close proximity to one another. Injuries sustained by freeway accident victims are frequently very severe, as is the damage done to vehicles and property.
San Diego 94 Freeway
As the 94 freeway connects the communities of downtown San Diego, it often has a high traffic flow that increases the chances of a car accident occurring. Car accidents that take place on freeways are often very severe, due to the high rate of speed at which the vehicles are traveling and the sheer volume of vehicles in a relatively confined space. Accident victims may suffer injuries that include bone fractures, internal injuries, brain or spine trauma, or coma, and the damage done to property may be great. In extreme cases, such accidents may result in one or more of the victims being killed.
Why Hire a San Diego Car Accident Lawyer?
It often occurs following an accident involving injuries that were caused by another that you are quickly contacted by an insurance company from the negligent party attempting to settle a claim with you. Although this may seem like the easy route, beware of these tactics, which can end up costing you dearly later. Many people don't know what actions to take after being involved in a car accident and an adjuster taking control of the situation makes it easy to let them do so. Sadly, their interests lie in settling your claim quickly and for as little as possible in order to cut costs. When you are seriously injured, it is unlikely you will know what your medical costs may be and what type of long-term consequences they may lead to. Settling for a small sum early on could result in a devastating impact on you financially should you require further medical treatment and have no recourse once you have settled. By contacting a San Diego car accident attorney, you can ensure you have someone working diligently on your behalf, watching out for your interests.
Fighting for Your Rights to Compensation
At the Pacific Attorney Group, our goal is to provide you with excellent and professional services with personal attention given to your needs. Our firm will carefully review the facts of your auto accident to determine all possible claims you are entitled to, including medical costs, future medical care, lost wages and potential future lost earnings, property damage as well as pain and suffering. Don't settle for what an insurance adjuster may say is all you can expect for your injuries and damages. Talk to someone who has years of experience and can possibly help get you the compensation you will need in order to put your life back in order. We offer a free initial confidential consultation to review your specific situation.
How to Choose the Right San Diego Car Wreck Lawyer?
When the time comes to choose a local San Diego professional personal injury lawyer, you want to make the right decision because the consequences for choosing a poor attorney could impact you financially for the rest of your life. If your lawyer is not able to secure you an appropriate amount of money, you will be short-changed and most likely have to suffer in pain in your later years without the compensation that you deserve. Here are a few ways to ensure you are choosing the right San Diego professional personal injury lawyer.
Asking Around for Local References
When you are on the hunt for a local professional personal injury lawyer, the first place that you should look is within your inner circle. Start with your family and their friends, then start asking your neighbors and coworkers about any lawyer they have come in contact with for similar cases and what was the result. The key here is to pick their brains and see how they felt about the lawyer and the way that they conducted business. The lawyer may make promises in commercials, but you will get the real dirt when you speak to third-party customers who are close enough to you that they will gladly share the entire experience.
Using Social Media to Find Your San Diego Car Accident Lawyer
Hit social media and start poking around the San Diego car accident lawyer's profile pages or go to your local community rant-and-rave pages on Facebook. This is where people will voice their honest opinion about personal experiences they had with the local professional personal injury lawyer and if they recommend them or not. You will really be able to get a good read on any local professional personal injury lawyer that you might be considering and then make an educated decision on which is best for you.
Working With the Best in the Business
The reason you want to be working with the best San Diego personal injury lawyer is they have access to the best medical treatment, they have a professional accident investigative team on call, and they will fight diligently to make certain that you are not only compensated today, you have the money to survive well into your later years. Your attorney will be able to determine what price to put on your case and then dig in and fight the insurance company lawyers until a settlement is reached in your favor.
San Diego Auto Injuries
Some people immediately begin experiencing symptoms following an accident. Others may not realize they've been injured until later. It's important to consult a physician immediately to rule out any possible back or neck injuries. The longer treatment is delayed, the worse the symptoms get over time. If you have ever been involved in a car accident, you must call a San Diego personal injury attorney immediately to get the assistance you deserve.
Insurance claims are complicated in nature. You'll have to be in contact with both your insurance company and the other party's company when an accident occurs. While we recommend consulting a San Diego personal injury lawyer initially before ever discussing the incident with a company, we do recommend avoiding making any statement that could be misconstrued as an admission of guilt. An experienced San Diego car accident lawyer will ensure that your claim is handled fairly and that you don't face any out-of-pocket expenses.
How Can A San Diego Car Accident Lawyer Help Me?
Working with a San Diego car accident attorney will help you secure any damages due to you. We will make sure that the appropriate claim strategy is selected so that you can get fair compensation for any damages. We want to make sure that you as the victim don't incur any unnecessary expenses. Our team of experts will work with you every step of the way to guarantee that you get the best outcome for your claim. You must seek legal counsel for your claim immediately following any accident to guarantee favorable results in settling your claim.
Our law firm was established in 2003. To date, our team has grown to include 18 staff members and three attorneys, all specially trained in handling car accidents. A San Diego personal injury attorney will investigate the accident to uncover any signs of misconduct, negligence, or intentional wrongdoing that may have led to the accident. A San Diego personal injury lawyer will ensure that all of the resources are in place to guarantee that the claim is properly managed. You don't want your case to be jeopardized by one misstep, and your dedicated San Diego car accident lawyer will guarantee that your insurance claim is handled with the utmost professionalism.
Insurance companies focus on driving down costs to keep their expenses low. This may work against you as an accident victim if you're injured in an accident. If you handle the case on your own, you may not be compensated fairly for your claim. If you select the wrong attorney who is inexperienced in car accident law, you may not receive what you're due. Choosing the right San Diego car accident attorney provides you with the right legal representation and expertise you need to guarantee a fair outcome.
You may have been involved in a car versus truck accident or one involving a motorcycle. You may have even been involved in a pedestrian accident. A San Diego car accident attorney can guide you through the complex claims process. Regardless of the type of accident, an experienced San Diego car accident lawyer will guide you throughout the entire legal process.
Types of Car Accidents in San Diego County
Rear End Collisions
Injured in a rear-end accident? Although many of these car accidents may seem relatively minor, they can cause lasting injury. Whiplash is a particularly common type of car accident injury associated with rear-end collisions, but any neck or back injury may be possible depending on the placement of a headrest, the force of impact, and various other factors. The violent forward and backward motion that a rear-end accident may cause is likely to result in injury to the driver or passenger of the car, possibly resulting in spinal cord injury, and neck or back injury.
Having a complete understanding of your legal rights in the wake of a rear-end car accident is important. An attorney experienced in handling these matters can evaluate the circumstances of your case to help determine whether you have grounds for a personal injury claim and can then assist you in seeking proper medical care, determining the true value of your claim, and then seeking the financial compensation you need. A San Diego car accident lawyer can help with your insurance claim and can take your case to civil court if this is the best way to seek a positive case outcome.
Getting into a rear-end collision is no laughing matter—it is a serious incident that could be life-threatening, and it is always an affair to take medically and legally seriously. Insurance companies inaccurately portray themselves as businesses that are committed to your financial success, when really they are companies that care first and foremost about how much money they are making off of you—not for you. That is why you need a personal injury attorney if you have been involved in a rear-end collision. Keep reading for information that can help you on your way to legal representation and protection in the event that you get into a rear-end collision.
After you suffer a rear-end collision, it may be difficult to think clearly. The psychological and emotional strain is inevitable and can make dealing with the external, not to mention legal circumstances, uncomfortable. You may not know how to handle the situation to the best of your natural ability since so much is going on at one time, and so quickly.
Points to Note in Rear End Collision
Here are some important things to learn about now for the future, in case you or someone that you know does get rear-ended:
Get the information of the other driver or drivers that were in the accident with you, but don't apologize or say anything that could later be used against you and/or to hold you legally and financially responsible for the rear-end accident.
Remain at the site of the accident until an authority informs you that you are free to go. Leaving the accident is referred to as "fleeing" legally, and could implicate you via fees, the establishment of a criminal record, and/or brief imprisonment.
Do not go home after the accident without having first gone to a hospital to get checked out by a good doctor. You may not appear to be injured, nor may you feel like you suffered injury—these feelings and appearances may be heightened if the impact of the rear-ending was low. However, just because your injuries may be undetected, it doesn't mean that they were not sustained. Rear-end accidents have the distinction of being the biggest cause of whiplash—a symptom that is internal and can develop symptoms months after you are rear-ended.
Rear-end accident injuries can be very severe, and include:
Spinal cord injury
Facial/head injury
Soft tissue injury of the lumbar spine
Soft tissue injury of the cervical spine (commonly referred to as "whiplash)
Rear-end accidents are a very common happenstance in the United States, and they make up a substantial percentage of the 6 million vehicle accidents that occur every year. They typically occur in situations where sudden deceleration is necessary, such as in traffic on the highway, or at a stop light or stop sign when an inattentive driver strikes the back of a stopped vehicle. The individuals in the car being rear-ended usually sustain more serious injuries than those in the rear car, as they are being struck unexpectedly and have no time in which to brace for the impact.
Filing a Car Accident Claim for a Rear-End Accident
Although in California fault is often assumed to lie in the second driver in a rear-end collision, this may not always be the case. Whether you were the driver in front or where operating the vehicle that collided with the first driver, the specific cause of the accident should be determined. An attorney can help evaluate your specific case and can work with you to protect your interests regardless of whether you were operating the first or second vehicle.
In nearly every rear-end accident, the person driving the rear car is to blame. If you have sustained an injury in a rear-end accident that was not your fault, then there is a very good chance that you will be able to obtain injury compensation from the person responsible.
Side Collision Accidents
If you have been injured in a side collision, chances are you are seriously injured. This type of accident occurs when the sides of two vehicles collide or the front end of one vehicle drives at a perpendicular angle into the side of another vehicle often at a very dangerous speed. It is not uncommon for side collisions to occur in intersections when one vehicle runs a red light resulting in a perpendicular accident.
If one car passes into another driver's lane, this can result in the other type of side collision, which involves the sides of both cars colliding and can even result in one or more cars "spinning out". Speak with a San Diego car accident attorney immediately if you or your loved one has been injured in a side collision and you need help now.
Side Collision Lawyer in San Diego
Side collision accidents can result in serious injuries. The cost of medical treatment for spinal cord injury, brain injury, and paralysis can reach over 100,000 dollars even within the first year. No matter the severity of your injuries, you deserve to receive compensation from the responsible party. Even if you are a perfect driver who has no history of accidents, you can still be the victim of a side collision due to another's careless, negligent, or reckless driving.
A thorough investigation into the accident may be in order. Our firm has helped countless clients establish liability for the other party. This is the most important part of a side collision case in terms of receiving the compensation you deserve. If you have any questions about your case, one of our attorneys would be happy to assist you. After an accident, it is best to get started as soon as possible.
Rollover Accidents
Rollover accidents are far too common with SUVs, trucks, and minivans. Many of the statistics for rollover injuries and fatalities are related to SUVs as opposed to normal passenger cars. SUVs have a much higher center of gravity and as a result, have been known to cause rollover accidents when it becomes necessary to do an emergency swerve. The injuries that result are quite severe and can be permanently damaging. In some cases, people are disabled, suffer disfiguring injuries, or are so injured that they are unable to continue with the activities they enjoyed prior to their accident due to the injuries they sustained.
Many people drive SUVs because they are well-suited for families and recreational activities. San Diego is filled with beautiful scenery and places to bring the entire family. With more and more SUVs on the rise, the risk of rollover accidents heightens significantly. The design of an SUV makes it perfect for transporting children and goods. The downside to that is the fact that due to their high center of gravity, they are far more prone to rollover accidents than any other vehicle.
If one were to take a turn too quickly or swerve to avoid hitting another car, it could easily cause a rollover to occur. Rollover cases are unique in that they can be more difficult to obtain compensation for unless you have a highly skilled lawyer on your side like those available at our firm. They also can cause some of the most serious injuries including brain injury, spinal injury, paralysis, and in the most unfortunate cases, wrongful death. Please speak with a San Diego car accident attorney today if you have recently been injured.
Rollover Accident Lawyer in San Diego
When a victim of an accident that is possibly related to a dangerous design flaw in the vehicle, it is vital that you contact a San Diego personal injury attorney from the legal team at the firm in order to determine how to address the claim for compensation for damages through a lawsuit. Pacific Attorney Group has extensive experience in addressing such claims for the injured victims and their families and can review the circumstances surrounding the accident and advise you on what can be done about seeking compensation for the injuries and other damages suffered.
Cases against auto manufacturers can be tough, as they employ top corporate attorneys in order to try to avoid paying out the very high claims that can result. The legal team at our firm is prepared to face any such attorney in any courtroom competently and with certainty in cases in which there is compelling evidence that the vehicle had inherent design flaws that endangered the lives of innocent victims. If you feel that the rollover accident was caused by a dangerous design, faulty tires, or other auto products, it is important that you contact the firm without delay. The documentation in such cases is critical and as time passes we may lose certain vital evidence that can assist in the case.
Not only can rollover accidents cause serious injury to the spine, but this type of collision also has additional elements of motion present which can cause bone dislocation and soft tissue injury. Muscles can be torn and other parts of the body severely distorted from the unique spinning motion of the accident. It is crucial that you contact a highly skilled lawyer in the case of a rollover. The sooner you contact legal representation, the better as the longer you wait, the longer the evidence is exposed to other factors. In addition to requiring compensation for medical bills and loss of wages, your family members may also be temporarily unable to work when they are needed to care for you. That is why it is so crucial that you contact an attorney as soon as you are able.
T-Bone Accidents
A t-bone accident (also called a side impact or broadside accident), involves the side of one vehicle being struck by the front of another vehicle. These accidents can cause severe injuries to the victims in the vehicle that was struck, as well as extensive vehicle damage. This is mainly due to the fact that the vehicle being struck from the side does not have the engine block or forward or rear-mounted crumple zones to diffuse the energy of the impact. As a result, t-bone accidents can leave the victims suffering from injuries such as bone fractures, substantial internal injuries, brain damage, spinal cord injuries, and coma. Extreme cases can result in death.
If you have been injured in a t-bone accident that was not your fault, you may be entitled to monetary compensation from the driver of the vehicle that struck you. A San Diego car accident lawyer can fight for that compensation on your behalf, increasing your chances of being able to fully cover the costs of your injuries and damages.
Are you in need of help in your T-bone accident case? Contact San Diego Car Accident Lawyer
Injuries sustained in t-bone accidents can often end up being very costly, necessitating comprehensive medical treatment and possible physical therapy. Hiring an experienced attorney in the aftermath of such an accident can provide the victim with a strong chance that they will not have to cover those costs themselves. Pacific Attorney Group in San Diego has been helping individuals injured in accidents since 2003, and we are available to provide you with high-quality legal service in your t-bone accident case. We can examine your accident in detail with the intention of firmly establishing fault, and use the evidence found to improve the likelihood of an outcome that sees you fully compensated for your pain and suffering.
Every Accident is Serious
Not all accidents are created equal, however, all accidents are equally serious. People generally, for example, think of head-on collisions as more fatalistic than rear-end ones. This may be true in terms of the risk factors being higher when it comes to head-on collisions. However, every car accident should be taken seriously because all types of them have legal implications and can cause undetectable internal injuries.
Head On Collisions
A head-on car accident is typically one of the most severe types of car accidents that a victim may be involved in. In a head-on collision, the front ends of two vehicles will collide. This is a particularly damaging type of accident when both vehicles are traveling toward one another, particularly at high speeds. Even if one vehicle is traveling slowly, the impact of the collision will equal the combined force of both vehicles. For example, one car may be traveling at only 10 miles per hour, but the other is traveling at 35 miles per hour. The resulting impact would have the combined speed of both vehicles: 45 miles per hour.
A head-on crash may occur between a car and truck, car and motorcycle, car and bus, car and car or any combination of these. Depending on the relative size and weight of each vehicle, the crashworthiness of the car, and various other factors, all occupants involved in a head-on collision may suffer serious, lasting injury.
Consequences of a Head-On Car Accident in San Diego
After a head-on collision, a victim of a car accident may be left hospitalized and facing an uncertain future that is rife with medical bills and wages lost due to extensive injuries. It is in these matters that it is of the utmost importance to involve a lawyer who can address your particular needs and work to protect your interests. At Pacific Attorney Group, we are a legal team with more than 35 years of combined attorney experience to apply to your San Diego injury claim. When you work with our offices, you can rest assured that we will approach your case professionally and with your best interests in mind in order to help you reach a resolution that allows you the opportunity to face a brighter, more secure future.
San Diego- What to do After a Car Accident?
After being involved in a car accident, many people are uncertain of what to do next. The first thing that should be done is to ensure that everyone is safe and obtain medical attention for any who need it immediately. After taking that step, the police should be called to take a report. All participants and any possible witnesses should be identified. Important is to obtain insurance information from the other parties in order to pursue your claim for damages. Contacting a San Diego car accident attorney should be next on your list.
In order for you to obtain all possible benefits after your auto accident, working with an experienced and knowledgeable personal injury lawyer from Pacific Attorney Group will enable you to do just that. With years of experience working on car accident claims, our legal staff can skillfully handle your claim from beginning to end. From ensuring you are receiving the medical care you need in order to recover, to negotiating your claim through aggressive settlement or at trial; our team is dedicated to getting you the best of care.
Pursuing Your Claim
Although you may be contacted by an insurance adjuster directly after the accident, it is wise to allow your legal representative to take care of the matter for you. Because the insurance company is representing the other individual, they will not have your best interests in mind when proposing any type of settlement. You need to make sure your medical treatment is adequate and that you receive compensation for any lost time from work or property damage you sustained. Only someone working on your behalf will take the time to determine the value of these claims carefully, looking at the future financial impact for you as well. For a free initial consultation, contact our office today.
Dealing with Insurance Companies – Insurance Companies Don't Have Your Back
Be careful what you disclose to your insurance company after the accident. Even though it is morally wrong and ethically disturbing, the very companies you hire and pay to protect you (like your car insurance agency) are interested in the bottom line—not your well-being, and not your legal rights. They want to keep the expenses they pay out on your behalf as low as possible, and that means that they'd rather encourage your guilt and offense in your automobile accident rather than try to see things from your perspective and find out what really happened.
The Downside of Insurance Companies
Insurance companies consist of numerous adjusters, attorneys, and investigators who want to pay auto accident victims as little as possible. They help to run a large business and want to save the insurance company as much money as they can. Most often, they do truly care about protecting your rights or assets.
In addition, you should always be careful about the information you tell your insurance adjusters. They can easily manipulate your words and hurt your claim. If your claim is denied, but you feel that the accident is not your fault, you should hire a personal injury attorney.
Quick Tip: San Diego Car Accident Claim
The most important thing to remember after an accident involving dental damage is: to seek medical help immediately. A broken jaw can take a long time to fix and may cause serious hardship to the individual. If you believe that the accident was the fault of another party, you need to hire an experienced attorney who can help you establish the liability of the case and receive the compensation you are due. The last thing you should have to worry about right now is your financial status. Depending on the severity of the injury, it could cost more than 100,000 dollars in medical bills. If another individual is responsible for this injury, have an attorney help you by speaking with both insurance companies. Some assume that insurance companies will provide you with the compensation you deserve. This is not the case. Insurance companies employ expert adjusters to keep you from ever receiving the settlement amount you are owed.
Seatbelt Malfunction: How A San Diego Car Accident Lawyer Can Help me?
Seatbelts, for the most part, can significantly reduce the risk of serious injury in an automobile accident. Unfortunately, seatbelts do have the potential to malfunction, and a malfunctioning seatbelt can actually increase the risk of injury in the event of a collision. Permanent or fatal injuries can occur in an accident due to malfunction where normally there may have been no injury at all. Some of these injuries include broken bones, spinal fractures, paralysis, internal injuries, and even death. Some of the more common causes of seatbelt malfunction include:
Retractor failure – The seatbelt retractor fails to lock in an accident, allowing slack in the belt and possible injury.
Internal Unlatching – Front-mount latches can unlatch when the back of the belt buckle is struck in a collision.
Automatic belts – Door-mounted automatic seatbelts can eject a person from the vehicle in an accident where the door flies open.
If you have suffered an injury in an accident due to a malfunctioning seatbelt, contact a San Diego car accident attorney who may be able to help you obtain compensation for your physical and mental trauma.
A seatbelt malfunction that is unproven can hurt your case against the manufacturer responsible, as it could appear as if you were wearing no seatbelt at all. An experienced San Diego Auto Accident Attorney can properly investigate your accident, and increase the chances of proof of malfunction is found. The attorneys at Pacific Attorney Group have 35 years of collective experience in handling car accident cases, and we aggressively pursue litigation on behalf of our clients. Call us today, and we can provide you with professional legal representation in your seatbelt malfunction case. We will thoroughly investigate your accident and discover the causes behind the malfunction, to give you the best chance of obtaining maximum compensation from the parties responsible.
Get Legal Help From San Diego Car Accident Lawyer at the Right Time
All types of San Diego car accidents occur on a daily basis, bringing pain, suffering, and perhaps lasting damage. These can include ones involving other cars, trucks, motorcycles, bicycles, buses, or pedestrians.
However, having San Diego car accident attorneys by your side offer needed comfort at a critical time. They can help make sure that you or a loved one isn't saddled with endless medical bills due to the irresponsible behavior of a guilty party. Such actions can be negligence on the part of another driver, misconduct of some nature, or even willful actions such as road rage.
In bustling cities like San Diego, car accidents frequent the freeways and streets. When car accidents occur, insurance companies are not the most reliable in guarding your best interest. If you have recently been involved in a car accident, it is important to seek a San Diego car accident attorney that can work for you in protecting your legal rights.
Our personal injury attorneys in San Diego have experience winning cases against a wide variety of offending parties—from governmental sectors like negligent cities and municipalities to individuals that hurt our clients when they hit them with their cars or vehicles, to insurance companies that did not do their job to protect you.
Our San Diego auto accident attorneys can get you monetary compensation after you win a lawsuit filed in a civil court of law. We charge you nothing until you win your lawsuit and receive the money that you rightfully deserve. In fact, we pay all the filing fees and court expenses. We want to help you champion your rights as a victim. Call one of our talented lawyers based in your San Diego area today, free of cost.