Our Bonita Car Accident Lawyers Can Help You
Bonita is a census-designated place (CDP) in southern San Diego County, California, nestled between the cities of Chula Vista, National City, and San Diego. The population was 12,538 at the 2010 census. If you or your loved one has been involved in one such car accident, speak with our qualified Bonita car accident lawyer in order to receive fair compensation in your accident claim.
The following factors cause auto accidents:
Distracted driving (e.g., texting while driving)
Speeding or reckless driving
Driving under the influence of alcohol or drugs
Fatigued driving
Failing to obey traffic signals
Failing to yield the right of way
Illegal turns
Failing to signal (lane changes/turning)
Aggressive driving
Tailgating
Failing to properly maintain a vehicle
In cases of car accidents, legal representation is crucial. A Bonita car accident lawyer experienced in handling car accident cases can conduct thorough investigations, gather evidence, identify negligence, and negotiate with insurance companies to ensure fair compensation. If necessary, cases can be litigated in court to recover damages for lost wages, medical expenses, pain and suffering, and other losses.
Car Accident Statistics in California
Here are some car accident statistics in California:
Fatalities and Injuries: In 2019, there were 3,606 fatal motor vehicle crashes in California, resulting in 3,898 deaths and approximately 277,160 injuries.
Alcohol-Related Accidents: In 2019, alcohol-impaired driving fatalities accounted for about 28% of the total traffic fatalities in California.
Distracted Driving: Distracted driving, often involving cell phone use, was a significant contributor to accidents. In 2019, there were over 31,000 distracted driving collisions in the state.
Speeding: Speeding played a role in a significant number of accidents. In 2019, there were over 40,000 speeding-related collisions.
Seat Belt Usage: Seat belt usage is a crucial factor in preventing severe injuries and fatalities. The California Office of Traffic Safety reported that the observed seat belt use rate was around 96% in 2019.
Motorcyclist and Pedestrian Accidents: California has a high number of motorcyclist and pedestrian accidents. In 2019, there were 474 motorcyclist fatalities and 1,110 pedestrian fatalities.
Weather and Road Conditions: Factors like rain, fog, and poor road conditions can contribute to accidents. In 2019, there were around 13,000 collisions in rainy conditions and about 6,000 collisions in foggy conditions.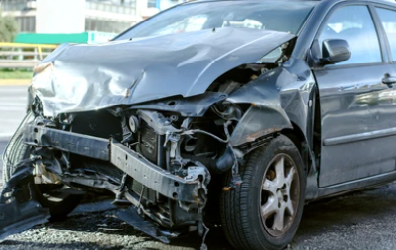 Understanding Automobile Negligence in Bonita, California
In California, automobile negligence refers to the failure of a driver to exercise reasonable care while operating a motor vehicle, resulting in harm or damages to others. Proving negligence in car accidents is essential when seeking to recover damages through a personal injury lawsuit.
All drivers in California have a duty to exercise a reasonable amount of care to avoid injuring others. This duty includes obeying traffic laws, driving responsibly, being aware of road conditions, and providing assistance to anyone injured in an accident. Drivers must also stop at the scene of an accident, exchange information, and give reasonable aid if someone is injured or killed.
To establish a valid car accident claim in Bonita, California based on negligence, the following elements of driver negligence generally need to be demonstrated:
The other driver had a duty to operate their vehicle safely.
The other driver breached this duty.
The actions of the other driver directly caused the accident.
The accident led to injuries, monetary losses, or other damages.
How Can a Bonita Car Accident Attorney Help?
A Bonita car accident lawyer can provide valuable assistance in various ways if you've been involved in a car accident. Here are some of the ways they can help:
Legal Expertise: Car accident attorneys are experienced in the laws and regulations related to car accidents in California. They can provide you with a clear understanding of your rights and responsibilities, helping you navigate the complex legal system.
Investigation: Attorneys will conduct a thorough investigation into the accident, gathering evidence such as police reports, witness statements, photos, and medical records. This evidence is crucial for building a strong case.
Determining Liability: Your attorney will work to establish who was at fault for the accident. This is important for determining who should be held responsible for your damages, including medical expenses, property damage, and more.
Negotiating with Insurance Companies: Dealing with insurance companies can be challenging. Attorneys are skilled negotiators who can communicate with insurance companies on your behalf to ensure you receive a fair settlement that covers all your damages.
Calculating Damages: Car accident attorneys can help you accurately assess the full extent of your damages, including medical bills, future medical expenses, lost wages, pain and suffering, and other relevant factors. This ensures that you pursue the right amount of compensation.
Filing Legal Documents: There's a significant amount of paperwork involved in a car accident claim or lawsuit. Your attorney will handle all the necessary paperwork, ensuring that deadlines are met and documents are properly filed.
Litigation: If a fair settlement cannot be reached through negotiations, your attorney can represent you in court. They will present your case to a judge and jury and advocate for your rights to ensure the best possible outcome.
Expert Witnesses: Attorneys can bring in expert witnesses, such as accident reconstruction specialists or medical professionals, to provide testimony that strengthens your case.
Statute of Limitations: Car accident claims have a statute of limitations, which means there's a time limit within which you can file a lawsuit. An attorney can ensure that all necessary actions are taken within the required timeframe.
Reducing Stress: Dealing with the aftermath of a car accident can be emotionally and mentally taxing. Having an attorney by your side can alleviate some of the stress by handling the legal aspects and allowing you to focus on your recovery.
Overall, a Bonita car accident lawyer can provide essential guidance, support, and legal representation to ensure that your rights are protected and that you receive the compensation you deserve after a car accident. If you have been injured in a car accident, then call the Pacific Attorney Group today at 1-800-358-9617 and get connected to an experienced and aggressive attorney who will fight for you. There is never a fee unless we win your case and your initial consultation is free.