Our Rancho San Diego Car Accident

Lawyers

Can Help You
Rancho San Diego is a census-designated place (CDP) in the East County region of San Diego County, California. The population was 21,858 at the 2020 census. The area was developed as subdivisions beginning in the 1970s. Rancho San Diego is known to be a safe and peaceful neighborhood with a relatively low crime rate compared to other areas in San Diego County. If you or your loved one has been involved in one such car accident, speak with our qualified Rancho San Diego car accident lawyer in order to receive fair compensation in your accident claim.
Types of Eligible Accident Claims in California
In California, car accident claims can give rise to various legal actions and potential claims based on the circumstances of the accident. Here are some of the main types of car accident claims that can be brought in California:
Negligence: This is the most common type of claim in car accident cases. It involves alleging that a person or entity failed to act in a reasonable manner, which directly caused injury or damage.
Negligent Entrustment: This claim arises when a vehicle owner lends their car to someone else, and that person causes an accident. If it can be proven that the owner knowingly allowed an incompetent or unsafe driver to use the vehicle, they could be held liable.
Vicarious Liability Claims: This claim typically applies to employer-owned vehicles, especially commercial vehicles. If an employee's actions while driving a company vehicle lead to an accident, the employer might be held liable for inadequate hiring, training, or supervision.
Wrongful Death and Survival Actions: In cases where a car accident results in a fatality, claims can be brought on behalf of surviving family members for loss of financial support, companionship, and other damages.
Emotional Distress: If a close relative or loved one witness the accident and suffers emotional distress as a result, they might have a claim for compensation.
Loss of Consortium: This is a claim by one spouse for the loss of support, companionship, and other benefits due to the injured or deceased spouse.
Products Liability: This type of claim pertains to alleged defects in the vehicle or its components, such as manufacturing defects, failure to warn, breach of warranties, and more.
Who are considered Defendants in Accident Claims?
Potential defendants in a car accident claim in California can include:
At-fault driver of the vehicle
Owner of the vehicle driven by the at-fault driver
Parents or legal guardians of a minor driver
Employer of the motorist (if the driver was working at the time)
Automobile manufacturers, distributors, dealers
Rental agencies
Service garages and mechanics
Private property owners
Government agencies
Insurance companies
It's important to retain a personal injury attorney promptly following a car accident in California for several reasons. There is a statute of limitations for bringing a lawsuit for personal injuries, which is generally two years but can be shorter in certain cases involving government agencies. Additionally, consulting an attorney helps determine viable claims and defendants, investigate liability and damages, and preserve evidence for maximum recovery. Moreover, hiring an attorney allows the injured party to focus on medical treatment and recovery while the legal aspects are handled professionally.
Why Should You Entrust Your Car Accident Claim to the Pacific Attorney Group?
When it comes to handling your car accident claim, you need a law firm that you can trust to fight for your rights and secure the compensation you deserve. Look no further than the Pacific Attorney Group, the leading Rancho San Diego Car Accident Lawyer.
With years of experience and a track record of success, the Pacific Attorney Group has established itself as a trusted advocate for car accident victims. Our team of dedicated attorneys understands the complexities of personal injury law and will work tirelessly to ensure that you receive maximum compensation for your injuries, medical expenses, lost wages, and pain and suffering.
Entrusting your car accident claim to our firm means gaining access to our extensive network of experts and resources. We will thoroughly investigate your case, gather evidence, consult with medical professionals, and expertly negotiate with insurance companies on your behalf. Our goal is to alleviate the stress associated with navigating the legal process so that you can focus on recovering from your injuries.
Understanding the Issue Immediately and Developing a Customized Legal Approach
At the Pacific Attorney Group, we pride ourselves on providing personalized attention to each client. We understand that every case is unique, which is why we take the time to listen to your story and develop a tailored legal strategy that best suits your needs. With us by your side, you can rest assured knowing that we will be there every step of the way, fighting relentlessly for justice on your behalf.
Don't let an insurance company take advantage of you or downplay the severity of your car accident injuries. Put your trust in a reputable law firm like ours – one that has a proven track record in successfully handling car accident claims in Rancho San Diego.
Contact us today for a free consultation and let us show you why entrusting your car accident claim to the Pacific Attorney Group is a decision that can make all the difference in securing the compensation you deserve.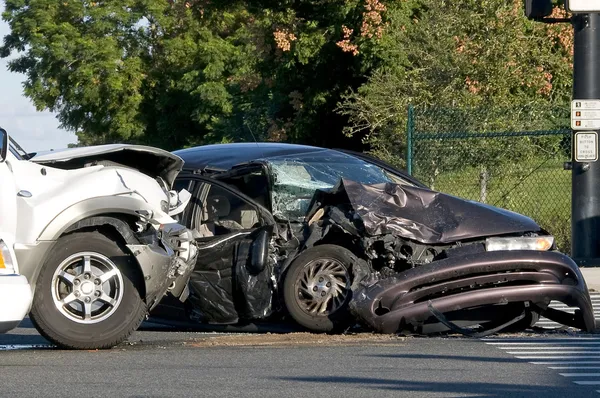 Coping with the Consequences of a Vehicle Accident
We know that dealing with the aftermath of a car accident can be overwhelming. Medical bills, property damage, lost wages – these are just some of the challenges you may be facing. By contacting our Rancho San Diego car accident lawyers today, you can take an important step towards seeking justice and obtaining the compensation you deserve.
A Rancho San Diego car accident lawyer can assist you in coping with the consequences of a vehicle accident in a number of ways. They can:
Help you understand your legal rights and options
Negotiate with the insurance company on your behalf
File a lawsuit if necessary
Represent you in court
Help you with the emotional and financial aftermath of the accident
Don't delay! Time is of the essence when it comes to filing a personal injury claim after a car accident. Contact our Rancho San Diego car accident lawyers today for a free consultation. Let us handle the legal aspects while you focus on recovering and rebuilding your life.