Our Huntington Car Accident Lawyers Can Help You
The Huntington Beach area has been and is continuing to become a very popular place to live and visit. With a population of over 200,000 people, you can imagine the busyness and fun that the city brings. But with a growing population and a busy city comes an increased possibility of you or someone you love being involved in an auto accident. More than 32,000 people die every year from a serious car crash and in 2013, 3,000 of those deaths were from California alone! A Huntington Beach car accident lawyer is available 24/7 to handle your claim process.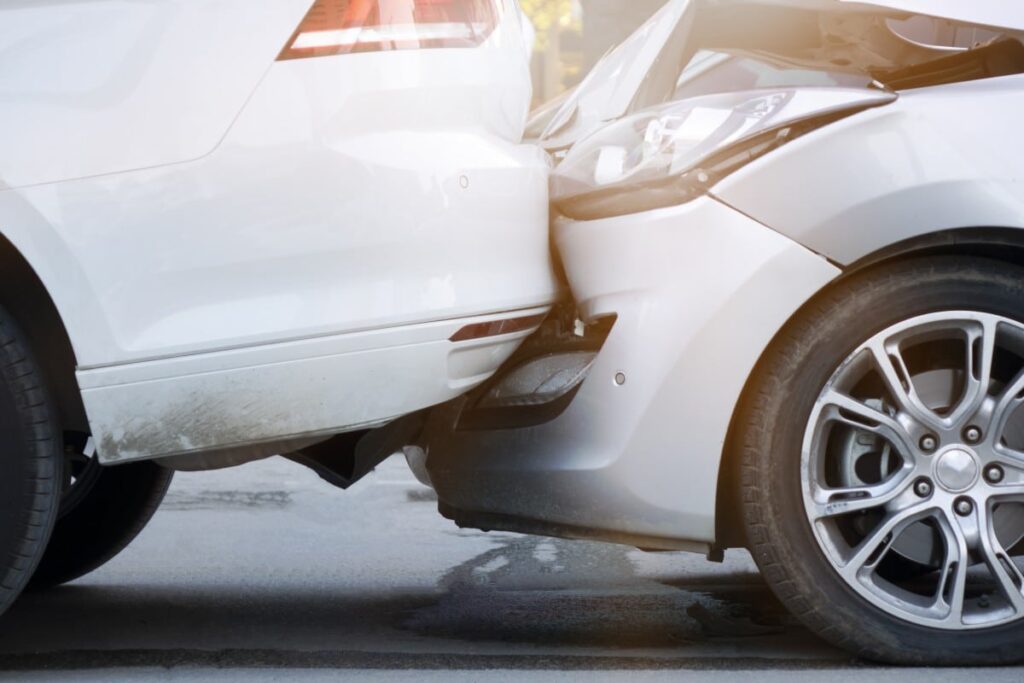 Understanding The Car Accident Claim Process
The car accident claim process can be complex and overwhelming, but understanding it can help you navigate through the necessary steps more smoothly. Here's a detailed breakdown of the process:
Contact your insurance company: Report the accident to your insurance company as soon as possible. Provide them with all the essential details, such as the date, time, and location of the accident, the parties involved, and any witnesses.
Provide necessary information: Your insurance company will require specific information, such as the other driver's insurance details, contact information, and a description of the accident. Cooperate and provide accurate information to the best of your knowledge.
File a police report: If the accident involves significant damages, injuries, or disputes, it is crucial to file a police report. Contact the local authorities and provide them with a detailed account of what happened.
Wait for an adjuster: Your insurance company will assign an adjuster to assess the damages and determine the liability. The adjuster will investigate the accident, review the evidence, and evaluate the extent of the damages.
Obtain a damage report: The adjuster may require you to get a damage report from a certified mechanic or a repair shop. This report will outline the repairs needed, their cost, and whether the vehicle is repairable or considered a total loss.
Follow instructions from your insurance company: Your insurance company will guide you through the next steps based on their policies and the evaluation of the accident. They may recommend specific repair shops or provide you with a rental car if needed.
Keep track of expenses: Maintain a record of any expenses related to the accident, such as medical bills, vehicle repairs, car rentals, and towing fees. These records will be essential when filing your claim and seeking reimbursement.
Cooperate throughout the process: Respond promptly to any requests or inquiries from your insurance company or the other party's insurance company. Cooperate fully and provide any additional information or documentation required to process your claim.
Settlement negotiation: Once the extent of the damages and liability is determined, your insurance company will initiate settlement negotiations with the other party's insurance company. Be prepared for discussions regarding fault, compensation, and potential legal actions.
Claim resolution: If a settlement is reached, you will receive compensation for your damages and injuries. If an agreement cannot be reached, you may need to pursue legal action, such as filing a lawsuit or seeking mediation.
Remember, every car accident claim is unique, and the process may vary based on your insurance policy, the severity of the accident, and the laws in your jurisdiction. It is advisable to consult with a Huntington Beach car accident lawyer specializing in personal injury or insurance claims to ensure you navigate the process effectively and protect your rights.
Financial Damages You Can Recover After an Auto Accident
After an auto accident, you may be entitled to recover various financial damages. These can include:
Medical bills: Compensation for any medical expenses related to your injuries, such as hospital bills, doctor visits, medications, rehabilitation, and therapy.
Lost wages: Reimbursement for the income you lost due to being unable to work during your recovery. This can include both past and future lost wages. To prove lost wages damages, you may need to provide pay stubs and evidence of missed opportunities.
Property damage: Compensation for the repair or replacement of your vehicle or any other property damaged in the accident.
Pain and suffering: Monetary compensation for the physical and emotional pain, distress, and suffering caused by the accident.
Other expenses: You may also be able to recover other accident-related expenses, such as transportation costs to medical appointments, home modifications, and assistance with daily activities during your recovery.
It is important to consult with a Huntington Beach car accident lawyer to understand your rights and ensure you receive the appropriate compensation for your financial damages.
Huntington Beach Car Accident Lawyer is Here to Help
If you or a loved one has been involved in such an auto accident, you need to contact a Huntington Beach car accident lawyer. They have seen it all and are ready and willing to work for you to ensure you and your loved ones are properly taken care of after such a traumatic event. A Huntington Beach car accident attorney knows the law and knows that most other lawyers and not in it for the customers, but are only in it for the money. Our lawyers want justice for their customers and will not stop until they get you the settlement you deserve!
The Pacific Attorney Group specializes in handling all types of auto accidents and can assist with a multitude of other areas as well. Some of the most well-known types of accident cases we see involve cars, trucks, SUVs, semi-trucks, and even some alternate-road vehicles. We've seen it all and can help with it all.
No matter the size or scope of the accident whether it be a rear-end collision, T-bone, head-on collision, or any other type of accident will stop us from doing everything we can to help you pay medical bills and lost wages and get you back in a dependable and safe vehicle. Accidents happen every day and we want you to know that if you or a loved one ever gets in one, you can have the peace of mind of knowing you have the right Huntington Beach car accident lawyer on your side.
Why Choose Our Huntington Beach Auto Accident Lawyers?
The Pacific Attorney Group employs only the best and friendliest attorneys, willing to work hard for you. We are so confident that a Huntington Beach car accident lawyer can help you win your case, that we do not charge a single fee until you do, and we offer a free case evaluation before even beginning the process. Rest easy knowing that we have collected over $100 million dollars for our clients.
Trustworthy, dependable, and hardworking are what we strive for. With over 40 years of experience, getting our clients the money they deserve is what we strive for. Stop suffering, stop trying to pay all of your medical bills by yourself, and stop settling after you have been hurt. So if you or a loved one has been involved in an accident, you need to call the Pacific Attorney Group to get started on your case today! Don't hesitate if you have been injured. Call us at 800-358-9617.
Speak with one of our consultants today for free and get started on your journey to recovery.