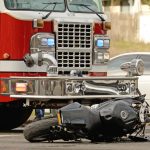 Bakersfield Motorcycle Accident Lawyers
There are a lot of people who need to get a Bakersfield motorcycle accident lawyer to help them when they are hurt in the city. Bakersfield is out in the flat plains of the desert of California, and your ride through the city could go wrong at any time. You need to be sure that you have someone on your side who will help you because you need an motorcycle accident attorney to file lawsuit for you, but you also need to know that a lawyer will handle the case because there is a lot to take care of.
Bakersfield is a nice place to ride because you can see the mountains just over the horizon, and it will be a lot of fun for you when you get to the city. The problems come if you are ever are in a motorcycle crash, and you need to be sure that you have spoken with a lawyer who will take care of everything for you including:
Researching your case
Filing suit for you
Negotiating the settlement
The best part of the accident attorney handling your case is they will find out things about your case that you would have never known on your own. It is very hard for people to handle their own case, and you need someone who deals with motorcycle injury accidents all the time. The lawyer who hire will make sure that you have the help you need, and they know how the courts work in Bakersfield so that you are not in trouble.
The case that you have can be settled in most instances because the person who is at fault for the accident will want the case to end. The best thing that you can do is contact a Bakersfield personal injury attorney with the information in your case. Let them see what they can do for you, and then allow them to figure out how much money you can get from the case.
You deserve to get compensated after your accident, and you can start the process of healing today with help from your lawyer.
1430 Truxtun Ave,5th Floor
Bakersfield, CA 93301
(800) 358-9617

Do I Have A Case?
the initial consultation is free
Call or email us to schedule a free consultation. You can reach us 24 hours a day, 7 days a week. Our attorneys will travel to wherever is most convenient for you to meet and speak about your case.
.