Our Anaheim Car Accident Lawyers Can Help You
Anaheim is the second-largest city in Orange County in terms of land area and is known for being the home of the Disneyland Resort, the Anaheim Convention Center, and two major league sports teams: the Los Angeles Angels of Major League Baseball (MLB) and the Anaheim Ducks of the National Hockey League (NHL). If you have been involved in a car accident, you or a family member may have suffered injuries. You may have had your car badly damaged and a relative may even have been killed. If this has happened, an Anaheim personal injury lawyer can answer your questions and advise you on the value of your claim.
What to Do If You Are Partly at Fault?
You are urged to seek counsel even if you were partially at fault. Under our state's comparative negligence law, the duty of compensation is related to one's level of responsibility. As an example, suppose you suffered $100,000 of damage in an accident where the other party was 70% responsible for your injuries and you 30%. The other party would pay 70% X $100,000 or $70,000 to you. Where the other party had no insurance, you may still recover under the uninsured motorist coverage of your policy. We can help you to best determine how to proceed with the claim.
What Do the Numbers Say about Car Accidents in Anaheim, CA?
The city of Anaheim has its share of traffic accidents. Every year, this part of southern California averages around 5000 collisions. About 43 percent of those collisions involve injuries. The Anaheim Police Department database outlines the number of collision reports, injuries, deaths, and property damages. The reports also show trends for various types of collisions among other data. Reports in this database are made available to the general public and updated every 10 days or so.
According to 2019 Statistics by the California Highway Patrol:
About 180 people were killed and more than 17,500 others were injured in more than 12,390 traffic accidents that happened in Orange County. As per the report, 2345 of these collisions happened in the city of Anaheim where 22 people were killed and 3458 others were injured,

Anaheim was found to be the city with the most traffic crashes in Orange County, accounting for nearly 19% of the total crashes

Ortega Highway (State Route 74) which stretches from the I-5 Freeway in San Juan Capistrano to Riverside was determined to be the most dangerous road in the County. Two people and 66 others were injured in traffic collisions on SR 74.
About 5.43% of the victims of traffic accidents in Orange County sustained severe injuries while 32.98% of the victims had visible injuries. The majority (60%) had complaints of pain.

Truck drivers were involved in about 354 traffic crashes reported in the county, where 18 people were killed and 461 others were injured.

823 motorcycle-related accidents occurred in the county, causing the deaths of 35 people and resulting in injuries to 885 victims.

More than 700 pedestrian accidents were reported in the county where 54 people were killed and 728 others were injured. Pedestrian accidents, therefore, accounted for more than 30% of the total traffic fatalities.

According to a 2019 DMV report, there were nearly 2.94 million registered motor vehicles and more than 2.35 million licensed drivers in Orange County.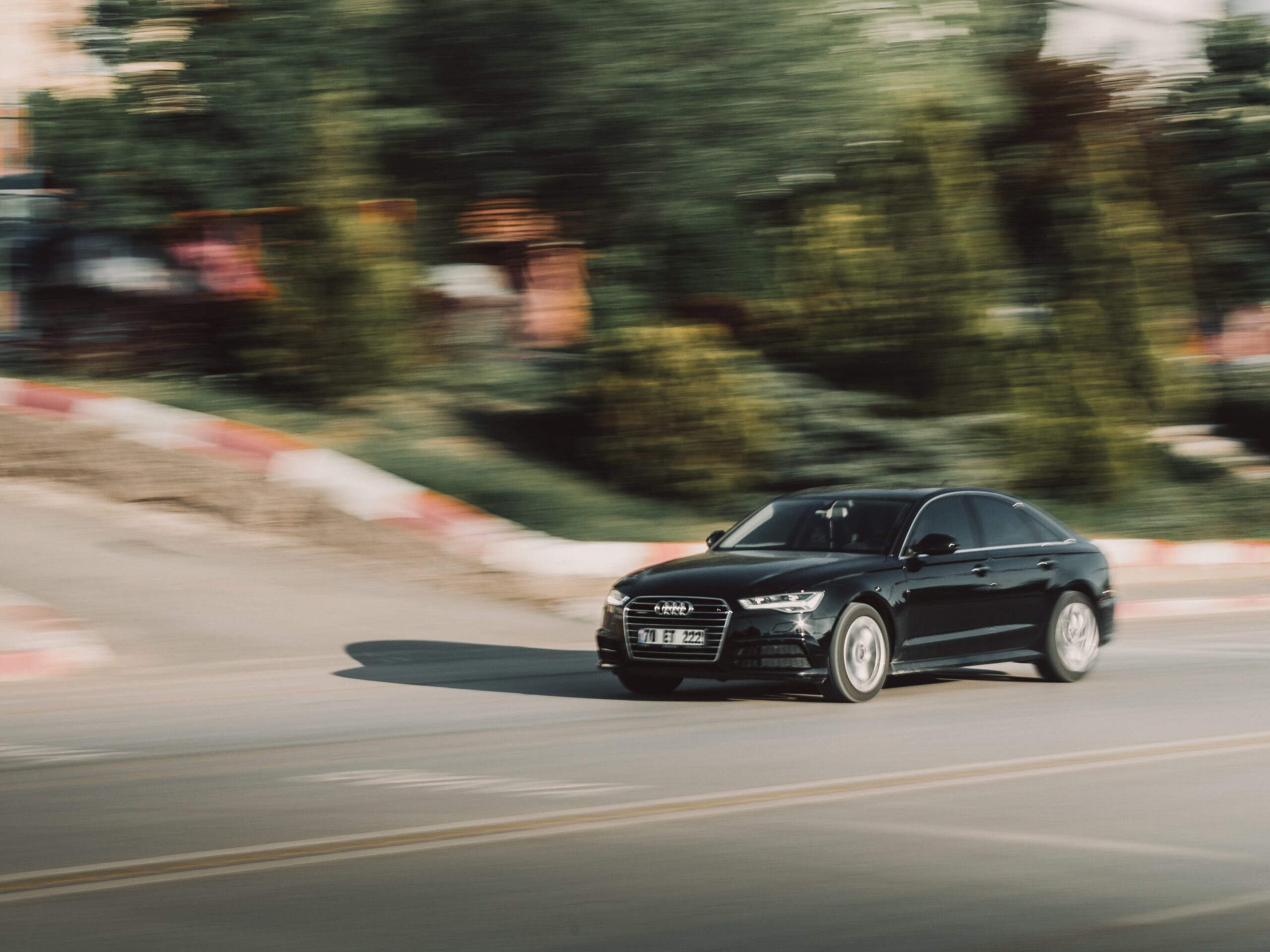 Anaheim was determined to be the 176th safest driving city in the US. The report gives an in-depth examination of insurance company claims data to determine the likelihood that drivers in America's 200 most populous cities will experience a vehicle collision compared to the national average. While the average driver in the U.S will experience a collision once every 10.57 years, drivers in the city of Anaheim are likely to be involved in a traffic accident at least once in 7.1 years.
Should I Hire an Attorney After a Car Accident in Anaheim, CA?
Getting into an accident can be both physically and emotionally taxing to everybody involved. However, you have got to make the decision – you have an opportunity to choose how you will go ahead with the situation. Whether you want to hire a lawyer or simply resolve the issue with the involved parties and insurance companies is a critical choice to make. You have every right to talk to an attorney, but also the freedom to fight on your own.
In Anaheim or California for that matter, failing to report the accident to either the police department or the California highway patrol within the first 24 hours of the incident is illegal. It is a citable offense if you drove away irrespective of the extent of the mishap. Reporting the accident and subsequently hiring a legal professional, like our Anaheim car accident lawyer, will help you successfully face the complexities of the judicial issues surrounding a traffic collision. And not to mention the potential claims you may be entitled to apart from the legalities of the matter.
Where Do Most Auto Accidents Happen in Anaheim CA?
Anaheim as such is considered to be one of the busiest metropolitan cities in California. Regardless of the time of the year and traffic and weather conditions, the city averages over 5,000 motor vehicle accidents every year. And this number is more or less the same for accidents that occur outside the city limits. Therefore, it is safe to assume that the rate of traffic collisions or accidents happening in and around Anaheim is much higher compared to the state average. Add to the fact that nearly half of all that accidents result in serious injuries or deaths and the need to hire lawyers instead of striking out on one's own is considerable.
Common Car Accident Injuries
Some of the common car accident injuries include head injuries, muscle, ligament, and tendon injuries, broken ribs, broken bones, herniated discs, internal bleeding, knee trauma, scrapes, and cuts. Anaheim had a fatal accident count of 18, vehicle count involved in fatal accidents was 34, an individual count involved in fatal accidents of 48, and a pedestrian death count of 6. These statistics undoubtedly reflect our experts' belief that traffic collision is a serious issue that calls for an experienced auto accident lawyer.
Now if a simple trip to the store resulting in a trip to the hospital isn't enough, imagine a simple trip to the store ending in losing a life. The number one thing about accidents is that they are unpredictable and if the measures of safety are low, as in riding a motorcycle; one can very much lose their life if they are not taking the correct precautions and avoiding anything that could sabotage their well-being.
A few common motor vehicle injuries are listed below:
Brain and Head Injuries: Concussions, TMI (traumatic brain injury)

Neck Injuries: Whiplash "straining of the neck"

Spinal Cord Injuries: "expensive treatments" i.e Disc Injury, Fractures, Spraining, Straining, and Lumbar Injuries

Back Injuries: Bruises, Scrapes, Cuts, Damages to teeth and/or jaw area

Internal Injuries: Infected organs (spleen, liver, lungs, heart, aorta, bowels, or kidneys) Rib fractures could become fatal and need immediate medical attention

Psychological Injuries: Emotional distress, anxiety, depression, and PTSD(post-traumatic disorder)
Common Causes of Car Crashes
Distracted driving is one of the major causes of traffic collisions and car accidental deaths. Today, it's not uncommon to see someone driving with their hand scrolling down their messages and app feed.
Driving under the influence of drugs or a DUI collision is another leading cause of car crashes. Most such accidents are caused by the driver while being under the influence of a wide range of illegal substances, such as marijuana, cocaine, alcohol, prescription pills, and heroin.
Speed is another cause of car crashes that is worthy of mention here. Speed is not confined to teenagers being over-excited about their new driving experience or vehicle. Today, people speed up when they are running late for work, competing with other vehicles next to them, or rushing to an emergency scene.
Just like speeding, reckless driving can easily result in a car accident. Accelerating abruptly, speeding above the posted limit, braking sharply, racing with one another, making illegal turns, dangerously driving between lanes, and driving against the traffic are all considered reckless driving.
The onset of heavy rain, wind, storm, or other natural calamities can drastically change the condition of the road and result in reduced visibility, and therefore traffic accidents.
What Should I Do After a Car Accident?
First and foremost, you need to check for any injury the accident might have caused. If your injuries are obvious, ask someone to call 911. Try not to move until the emergency vehicle arrives.
Second, check to make sure that other passengers in your vehicle are not hurt, but only if you are not too injured to move. If both you and your passengers are hurt, ask someone to call for help. In case none of you or your passengers are broken, and it's a minor fender-bender, exchange insurance, and contact data with the other driver. Document the accident as much as possible, such as noting down the exact location, taking pictures, and getting witness statements. Notify the insurance companies to start the claim process while you are at the scene that way they can direct you on the next course of action and things to expect moving forward.
Third, get to safety as quickly as possible. If you are involved in a highway accident, pull yourself or your vehicle to the side of the road.
Fourth, call 911 regardless of the extent of the injuries or damage. Even if it's a minor fender-bender, calling the police is crucial, and legally required in California. The officers responding to the scene will fill out a report and document the site.
 Last but not least, waiting for the emergency vehicle or police can make all the difference between a successful resolution and further agony. So, turn off your engine, and use hazard lights or road flares to alert passers-by.
Damages Available to Car Crash Victims
With the assistance of a car accident lawyer in Anaheim, you don't get the list of damages under vague categories. The damages are specific and fall under one of these classifications, that way your claims and settlements are easier to maneuver and obtain. With that being said, the items that the victims of a car accident can typically recover include, but are not limited to:
Property Damages: Property damages such as the vehicle, personal belongings, and anything inside the vehicle or outside at the scene of the collision are typically eligible for claim filing depending on the terms and conditions of the policy.
Medical Bills: Most medical bills including diagnosis, treatment cost, and hospitalization incurred by the victim(s) of the accident are eligible for claims on the terms specified in the policy. Long-term medication and physical therapy sessions may also be covered.
Lost Wages: Claiming lost wages due to a significant injury, or the time spent out of the job site to focus on recovery is not uncommon among accident victims. Claims can also be filed for missing out on career advancement or promotion opportunities.
Pain and Suffering: Pain and suffering simply refer to the complex nature of the indirect consequences of a traffic collision or car accident. It touches on the emotional part a result of the incident, such as fear of driving again, inability to focus on work, depression, and anxiety caused by the accident scene, and other mental issues arising after that.
How Our Anaheim Car Accident Lawyer Can Help You?
Hiring our distinguished Anaheim car accident lawyer team can be extremely valuable when it comes to your case about a traffic collision. Our team of skilled and experienced attorneys is intended to serve those involved in car accidents and file claims for injuries and damages as a result of such accidents. These attorneys are highly trained to negotiate with insurance settlements and ensure that the claims are filed on time as required by the law.
We prove liability for your injuries promptly. Being the most complicated part of any vehicle accident, it's hard to prove another party's negligence when injuries occur. Our attorneys cover all the current legal basics and handle updated changes under the California Vehicle Code – changes that are otherwise difficult to comprehend without the assistance of an auto accident lawyer.
We determine the true value of your injuries and damages. Our attorneys will make sure that the compensation received reflects the true nature or extent of the injuries sustained by the victims of the accident as well as the extent of property damages as a result of the collision. We do our best to avoid situations where insurance companies benefit by offering lowball settlements to their customers.
And we negotiate a fair and reasonable settlement. That's right! Our car accident lawyer Anaheim firm will work for your best interests, and not the interests of your insurance company or third parties, another reason why hiring an auto accident law firm like ours makes an accident case less daunting.
Contact our Anaheim Car Accident Lawyers Today!
If you are involved in an accident, you have a lot to worry about. Of course, first and foremost, you want to get any medical attention that is needed. But, a car accident, believe it or not, can be a huge financial event that costs you money, and you must get the just compensation that you deserve. With that being said, here are a few things to consider when choosing an Anaheim car accident lawyer.
To find a solid attorney, you should first get references. If you ask your friends and family members, you can probably find a few who have, unfortunately, been in car accidents. By getting a solid reference from an accident attorney in Anaheim, you can ensure that you find someone who gets the job done. Otherwise, if you throw darts at a board or look one up in the phone book, you are setting yourself up for disaster.