Our Anaheim Truck Accident Lawyer Can Help You
Anaheim is a city in northern Orange County, California, United States, part of the Greater Los Angeles area. As of the 2020 United States Census, the city had a population of 346,824, making it the most populous city in Orange County, the 10th-most populous city in California, and the 55th-most populous city in the United States. When you are involved in a truck accident, it is important to hire an attorney adept in handling truck accidents. Key to recovery is often the attorney's understanding and knowledge of how trucks operate and what makes them go out of control. These accidents often involve multiple car pileups with many insurance companies involved. An Anaheim truck accident lawyer is used to this situation and is experienced in identifying the correct defendants to sue and obtaining an efficient resolution of the case. You are urged to contact a personal injury attorney in Anaheim skilled in handling truck accident claims.
Causes of Truck Accidents
Truck accidents have several possible causes. They include:
Driver Inattention: Drivers may be talking on the phone, texting or just not watching the road.
Stiff Deadlines: Truck companies pay drivers by the mile and hold them to tight delivery deadlines. This encourages drivers to speed and keep driving though fatigued.
Improper Loading: Where a load is unbalanced or cargo is not tied down, the trailer may go out of control causing a turnover or jackknife accident.
Poor Maintenance: If brakes give way, a truck may go out of control on a downhill stretch or bust through a stop light.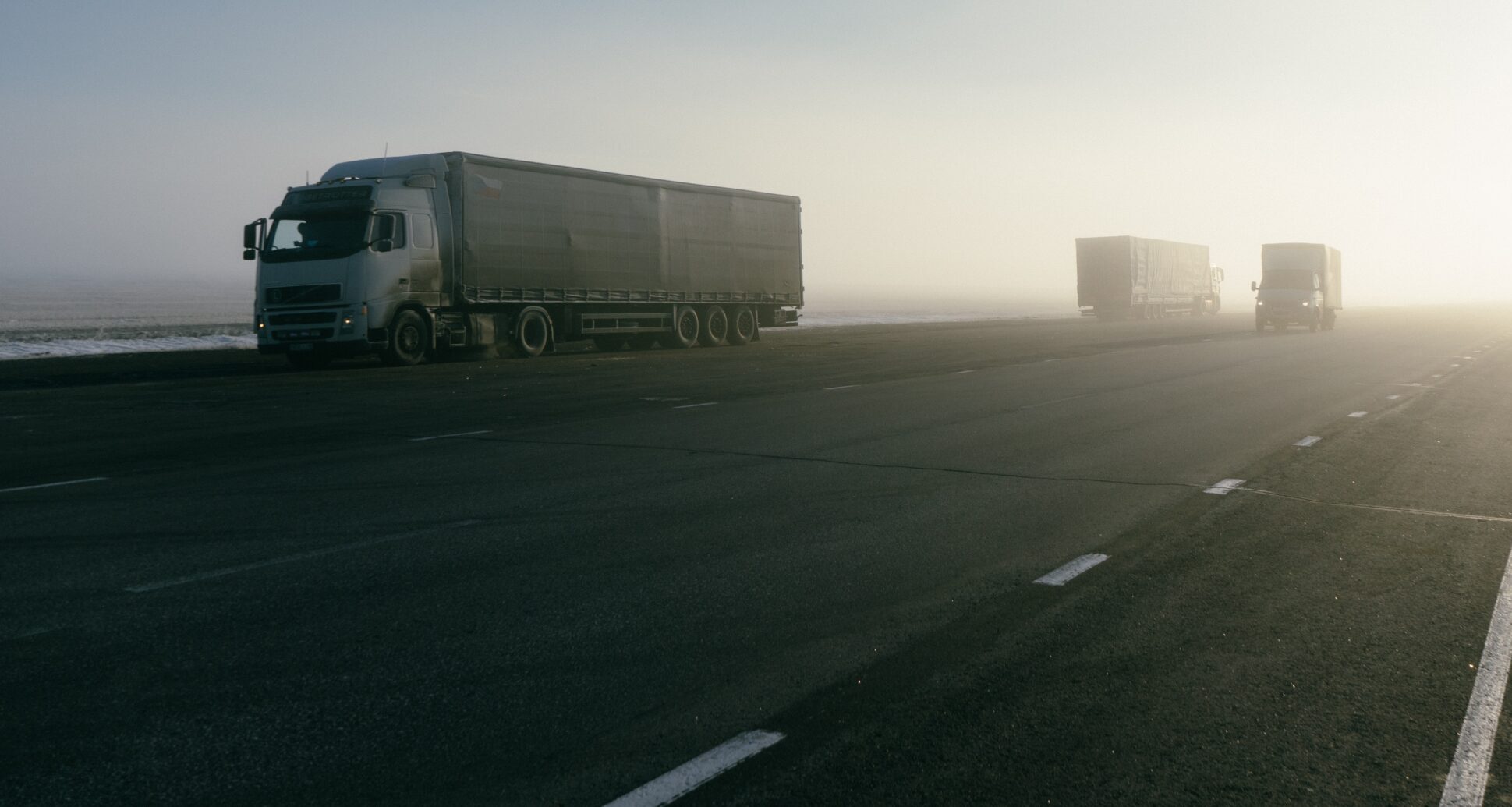 Types of Truck Accidents in Anaheim, CA
Truck accidents in Anaheim can involve various types, some of which are common in California:
Rear-End Accidents: These occur when a truck collides with the vehicle in front of it. They are often caused by following too closely or distracted driving.
Rollover Accidents: Rollovers happen when a truck tips onto its side or roof. They can result from various factors, including speeding or taking turns too quickly.
Jackknife Accidents: In these accidents, the truck's cab and trailer fold into an L-shape, resembling a jackknife. This often occurs when the trailer skids while the cab continues forward.
Wide Turn Accidents: Trucks making wide turns can collide with vehicles in adjacent lanes. These accidents can happen when the truck driver fails to account for their vehicle's size.
Sideswipe Accidents: Sideswipes occur when the side of a truck contacts the side of another vehicle. These accidents can be caused by lane changes without proper signaling or awareness.
Tire Blowout Accidents: When a truck's tire suddenly bursts, it can lead to loss of control and accidents. Proper tire maintenance is crucial to prevent these incidents.
Underride Accidents: These occur when a smaller vehicle becomes trapped beneath the rear or side of a truck's trailer. Underride guards are mandated to reduce the severity of such accidents.
Truck accidents in Anaheim, as in California generally, can result in serious injuries and require legal assistance, as indicated by the presence of truck accident lawyers in the area. Understanding the types of accidents can help raise awareness and promote safer driving practices on the roads of Anaheim and beyond.
Why Choose Our Anaheim Truck Accident Attorney
At Pacific Attorney Group, we provide clients in the Anaheim area with vigorous representation of truck accident claims. When we are retained, we conduct a thorough investigation to isolate the cause of the accident. This may entail seeking an immediate court order to preserve maintenance logs in the truck. We may inspect the scene of the accident, interview witnesses, examine the damage, and when needed call in accident reconstruction experts.
We urge that our clients seek medical treatment from their own physicians. When they are unable to find a physician to care for them, we arrange top-quality care from a physician who will wait until recovery to be paid. When we have built our case for liability and learned from the physician our client's future medical needs, we press the insurance company for compensation and if needed take the case to court to achieve what is just.
Contact an Anaheim truck accident lawyer at the firm for a free consultation about your truck accident claim.
Other Practice Areas in Anaheim
Vehicle Crash
Motorcycle Accident
Truck Accident
Medical Malpractice
Birth Injury
Premises Liability
Wrongful Death
Defective Products
Traumatic Brain Injury
Spinal Cord Injury
Worker's Compensation
Call us today, no fees unless we win. We will come to you. 1-800-358-9617.
155 N Riverview Dr
Anaheim, CA 92808-1225
(714) 550-0404