Yeshua Tobar Dies in Lake Balboa Accident on North Woodley Avenue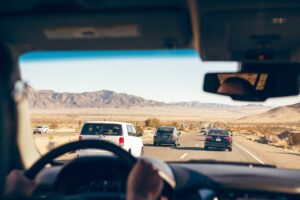 Lake Balboa, California (July 1, 2023) – Yeshua Cordova Tobar, 5, of Los Angeles, was among two people killed in a head-on collision Thursday night in Lake Balboa, according to the Los Angeles Department of Medical Examiner .
The crash happened in the 6400 block of North Woodley Avenue north of Burbank Boulevard at about 9:35 p.m. June 29.
Authorities said a white 2014 Honda Accord was northbound on Woodley Avenue when it drifted into the path of oncoming traffic and collided head-on with a southbound gray 2020 Honda Civic.
Yeshua was a passenger in the Civic and was rushed to a hospital, where he was pronounced deceased.
Another passenger in the Civic, Aura Calderon De Tobar, 74, was pronounced deceased at the scene.
The driver of the Civic, a man in his 30's and another passenger, a 27-year-old woman, were hospitalized with minor injuries.
The driver of the Honda, a man in his 30's, had major injuries while his passenger, a woman in her 30's, sustained moderate injuries. They were also taken to hospitals for treatment.
The crash is under investigation.