1 Killed in Visalia Crash on State Route 43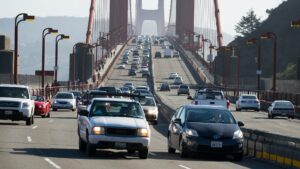 Visalia, California (June 30, 2023) – One person died following a traffic collision on Friday afternoon in Visalia, according to the California Highway Patrol.
The wreck took place on State Route 43 at Avenue 56 at around 1:30 p.m.
CHP said a white Ford Fusion was heading east on Avenue 56 when the driver failed to stop for a stop sign at the intersection and collided with a red Toyota Tacoma that was traveling northbound on State Route 43.
The driver of the Ford, a 25-year-old Fresno man, was not wearing a seatbelt and was killed in the collision
The driver of the Toyota, Steven Edward Nelson, 33, of Bakersfield, was hospitalized with unspecified injuries.
The CHP is handling the investigation.