Brian Angelini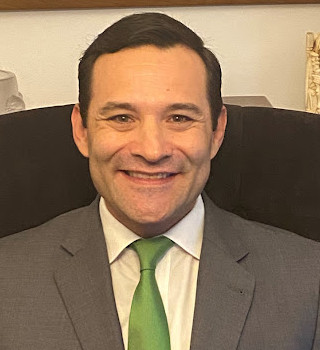 Mr. Angelini has extensive experience representing clients from intake through trial. Mr. Angelini has first-chaired both jury and bench trials to verdict and has appeared in state and federal courts, including in various counties throughout the State of California. Mr. Angelini has more than sixteen (16) of litigation experience and has litigated thousands of cases, including employment and labor law disputes, personal injury, financial elder abuse, and others. He has been on both sides, prosecution and defense spending the majority of his career on the plaintiff's side.
Mr. Angelini earned a B.A. with a double major in Law, Jurisprudence, and Social Thought and Spanish from Amherst College (2000) where he played on the varsity soccer team for four years and served as Assistant Coach. He earned a J.D. from Southwestern University School of Law (2004) where he served as Editor-in-Chief of the Southwestern Law Journal in 2004. While in law school, Mr. Angelini clerked for the late and Honorable Stephen J. Hillman Magistrate Judge, Central District of California and the U.S. Attorney's Office in Las Vegas, Nevada. Mr. Angelini is admitted to CA State and Federal courts and is a member of the State Bar of California.
Mr. Angelini was born in Rosario, Argentina, and came to the United States at age five (5). His father played first division professional soccer in Argentina for Newell's Old Boys in the 1960s and as a result, developed a passion for soccer at an early age where he learned discipline, dedication, teamwork, and perseverance. He grew up in the San Fernando Valley where he attended Harvard-Westlake High School in North Hollywood, CA and graduated in 1995.
Practice Areas
SEXUAL HARASSMENT
Sexual harassment is illegal in the workplace but nonetheless occurs more often than many people would like to think. Sexual harassment creates a hostile environment for the victim who simply has a job to do but receives unwanted sexual advancements instead. Anyone in the workplace can be the victim of sexual harassment as well as a perpetrator of the harassment. Our team of dedicated sexual harassment lawyers fights for victims' rights. Sexual harassment takes on many forms in the workplace. It includes promises of advances or incentives in exchange for sexual favors, sexual statements and innuendos, inappropriate touching, and other similar acts. If you are the victim of sexual harassment or think that you are, a team of experienced lawyers helps you take the proper steps to protect yourself against this illegal act.
Our team of lawyers can sit down with you and discuss the facts of the case in detail, providing victims with information concerning their rights and the best steps to take to resolve the matter. Sexual harassment is illegal and unacceptable anywhere, especially in the workplace where individuals simply want to perform their job and earn a living for their families. Lawyers protect victims' and their rights so the workplace is comfortable for everyone. Sexual harassment victims have rights and a lawyer protects those rights. The intention of a lawsuit is to recoup damages for the victim, in turn making them whole again. We'd love to discuss your case with you and help determine the next best steps to take in the matter.
RACIAL DISCRIMINATION AT THE WORKPLACE
Racial discrimination in the workplace creates a tense environment for employees. It can take on many forms, some of which are blatant and obvious; others not so clear. If you feel that racial discrimination has occurred, our lawyers are around to help.
Often, racial discrimination in the workplace goes undetected unless a manager or another employee makes obvious statements. For example, unless a manager says they did not promote an employee due to their race, proving discrimination is difficult.
Although proving discrimination in the workplace is sometimes difficult, it is not impossible with our team of employment lawyers on the case. Whether the discrimination you've experienced is subtle, not so obvious, or downright clear, our team of legal experts will guide you in the right direction and protect your legal rights.
Racial discrimination is illegal under Title VII of the Civil Rights Act of 1964. Under this Act, employers may not perform certain actions that have been deemed discriminatory, including segregating employees by race, refusing to hire persons based on their race or ethnic group, firing an employee due to their race, failing to offer promotions due to race, and more.
Our employment law lawyer protects employees from racial discrimination in the workplace. Schedule a free consultation to sit down and speak to one of our lawyers to learn the next steps to take in your case.
ELDERLY DISCRIMINATION IN THE WORKPLACE
The Age Discrimination in Employment Act of 1967 protects individuals aged 40 and older from discrimination in the workplace. The act outlines procedures and acts deemed illegal under federal law. These acts include refusal to hire a person based on their age, refusal to promote due to age, firing a person based on their age, paying lower pay rates to older employees, and many other acts.
If you've been discriminated against due to age, our firm may be able to help you get your job back. Additionally, we can help file a lawsuit on your behalf seeking compensation for the damages that you were caused as a result of the loss of employment and the illegal act of discrimination.
Our labor law attorney represents individuals who've lost their job, had their hours cut or who've experienced other types of elderly discrimination in the workplace. Not only is it illegal to discriminate against an individual due to their age, but it is also morally wrong and our firm will not stand for it. Reach out to our firm to schedule a no-cost consultation to learn how we can protect your rights in the workplace.
WRONGFUL TERMINATION LAWYER IN CALIFORNIA
Under California labor code, employers in the state hire an employee 'at will.' In layman's terms, 'at will' means that either the employee or employer may end the working relationship at any time without facing any legal repercussions.
So exactly what is wrongful termination and why do you need an attorney in the event it happens to you?
Wrongful termination occurs when an employer is terminated from their job due to a protected class. For example, a person who is fired due to their race or sexually orientation has been wrongfully terminated and should seek the legal expertise offered by a lawyer at this time.
Individuals terminated from their job due to inclusion in a protected class is illegal in the state of California. Individuals wrongfully terminated may be entitled to compensation, but it's not as simple as requesting money and you should never expect an employer to admit wrongdoing.
A successful lawsuit requires proof that termination occurred as the result of the person being a part of a protected class. Our law firm represents individuals who've experienced wrongful termination. Schedule a no-cost, risk-free consultation to learn how our team of legal experts can help get justice where it is due.