Our Riverside Car Accident

Lawyers

Can Help You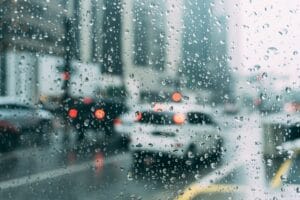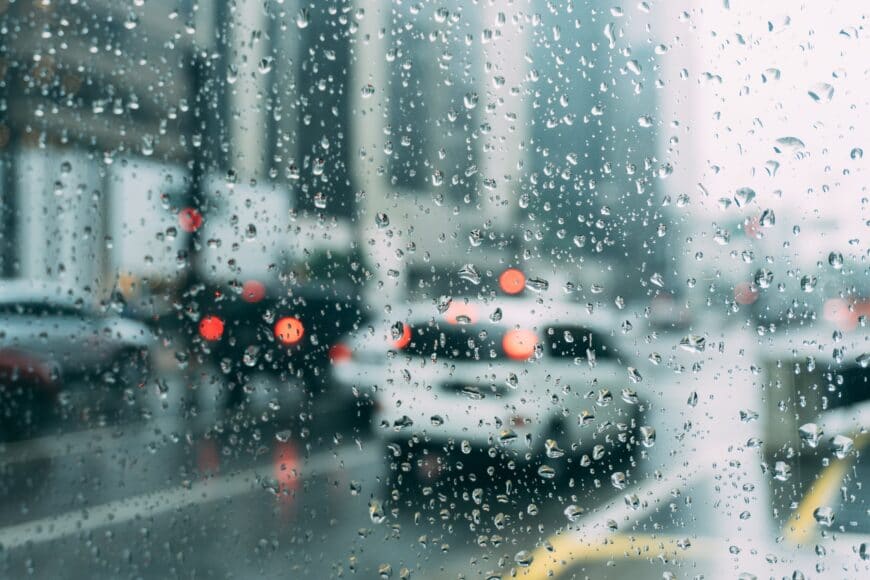 There were 1,618 injury car accidents in the city of Riverside and 8,561 in Riverside County in 2008 alone (according to statistics by the California Highway Patrol online). Any car accident may cause injury to a person who is involved, whether this is the driver of the car, a passenger, motorcyclist, pedestrian or bicyclist. The extent and type of injury a person may experience will vary depending on the unique circumstances surrounding the collision.
Dangerous Intersections in Riverside
According to a report by the National Highway Traffic Safety Administration, at least 36% of traffic collisions documented across the country happen at intersections. Some of California's most hazardous crossings are located in Riverside County.
According to data from the data visualization firm 1point21 interactive, the intersection of Arlington Avenue & Van Buren ranks as the most dangerous intersection in the city Over the past 10 years, at least 186 accidents have been reported at this intersection. The intersection has 32 lanes of traffic and it has been getting substantially busier over time. The intersection also has pedestrian crosswalks on every side, bicycle lanes, and shopping centers that generate more traffic. 
With 181 accidents, the intersection of Tyler Street and Magnolia Avenue is the second most dangerous in the city. With up to six lanes on one side, the busy junction dramatically raises the risk of being in an accident caused by inattentive driving, drunk driving, and speeding.
People injured in car accidents should enlist the help of a Riverside car accident attorney as soon as possible. The judicial system does everything it can to ensure that accident victims are compensated for their medical bills, their pain and suffering, and other costs associated with an accident. In many cases, the negligent driver's insurance will look to reduce the amount of financial exposure it faces with any accident. The help of a solid lawyer will help victims achieve some modicum of justice. At the Pacific Attorney Group, we help Riverside clients who've been hurt in many different accident types. No matter what happened to you, and even if you don't feel like your accident was all that bad, we can help. If you're feeling pain as a result of what took place, our Riverside car accident attorneys are waiting to speak to you. Our lawyers will analyze your case, explaining to you the options at your disposal.
Reliable legal representation for all accident claims
Our bread and butter is representing people who've been involved in car accidents. We have strong experience in many of these cases, including rear-end accidents, T-bone accidents, accidents with 18-wheeler trucks and even motorcycle accidents. Given our expertise in this area, we've also represented pedestrians injured in accidents and bicyclists who have been hit by cars. Our strength is in dealing with even the most complex claims out there. Whether it's a drunk driving case, a distracted driving case or some other complex case, a Riverside car accident attorney from our office can provide excellent assistance.
We've seen enough to know just what kinds of injuries can happen when these accidents are on our plate. We know that when people are hurt in accidents, they require extensive care in order to make a full recovery. With this in mind, we do our best to investigate the case completely. We want to see how neck and back injuries occurred so we can seek full compensation in your case. We also know that not all settlements are fair. That's why we work especially hard to obtain quick settlements. While quickness is a concern, we never compromise the best interests of our clients just to get a little money in hand. We make sure we're always going for fairness above all else.
Car Accident Injuries
Being involved in an automobile accident is an unnerving and sometimes traumatizing experience. Often, injuries sustained in an auto accident can have life-long consequences, affecting your ability to work and provide for your family. The impact on your overall quality of life can be devastating.
*Spinal Cord Injuries
*Broken Back
*Complete Vs. Incomplete Spinal Cord Injury
*Fractured Vertebrae
*Hemplegia
*Herniated Disc
*Loss of Bladder or Bowel Control
*Loss of Sexual Functioning
*Motor Function Loss
*Paralysis
*Paraparesis
*Paraplegia
*Quadriplegia
*Sensory Loss
*Spinal Cord Compression
*Spinal Fracture
*Tetraplegia
*Treatments & Rehabilitation
Frequently Asked Questions About Hiring a Riverside Car Accident Lawyer
There are various common causes of car accidents in Riverside. Most often, a car accident will be caused by driver negligence of some kind. Inexperience, weariness, intoxication or general carelessness may lead to a driver failing to act with reasonable caution while on the road, therefore causing an accident. Driver distraction, speeding and drunk driving are leading causes of car accidents throughout the U.S. Additional causes may include poor road or weather conditions or defective auto parts.

Regardless of what you believe may have caused your car accident, we recommend that you contact a lawyer at our law offices as soon as possible. A Riverside car accident lawyer with experience in this field can help you get a good idea of your options to assist you in making the right choices about your case.
Why is Determining the Cause of Your Car Accident is Important?
Finding out and then proving what caused a car accident is important to a victim if he or she wishes to have the greatest opportunity of recovering full financial compensation from the party responsible for causing the accident. In any Riverside car accident, it may be difficult at times to determine exactly what caused the accident and therefore who should be held responsible. Our firm may work with professionals in accident reconstruction and private investigators to conduct a complete investigation into the exact circumstances that caused your car accident, working to establish the fault of the other party and therefore maximize your financial recovery. We also have more than 35 years of collective attorney experience to apply to your case.
Riverside Car Accident Attorney
Car accidents are the leading cause of injuries in the United States. Riverside has a large amount of car accidents occurring every day, due to the extremely busy traffic conditions on the freeways and streets that surround this area. If you or a loved one has been injured in a car accident, obtaining experienced legal counsel from a Riverside car accident attorney is one of the first steps you should take following your accident. After an auto accident, there are certain procedures that need to be followed in order to ensure your claim is handled properly. Reporting the accident to the police should be paramount. Obtaining witness information and even scene photographs is extremely helpful. You may be asked to provide a statement to the insurance company, which should only be done in the presence of your attorney.
How do I Pursue a Claim?
By meticulously investigating your accident, we will ensure the negligent party is held accountable for their actions. A well-documented claim showing all of your losses, such as medical costs, property damage, lost wages and pain and suffering will be presented to the insurance company for compensation.
Recovery from a car accident can be long and painful. You deserve the best representation to get you through this difficult time. Our office can provide you with dedicated and caring legal staff that will keep you apprised of the status of your claim from beginning to end. We encourage you to contact our office right away so we may begin the process of protecting your rights.
What accidents do we handle?
We call ourselves car accident lawyers because we're Los Angeles personal injury attorneys with specialized experience in any case involving an auto accident. That includes all of the following:
Our law firm has some of the most experienced and skilled car accident lawyers in the country. We've secured millions for our clients, working on a variety of claims over the course of time.
How much is my claim worth?
All car accident claims are a little bit different. The value can vary widely depending on plenty of factors. Among those factors are the following:
*The property damage you incur
*The injuries you suffer
*The nature of the insurance policies involved in the case

Because every case is different, the best way to figure out how much you might be owed is to contact our law firm. We can help you understand the process and the best way to move forward.
The different types of damages
Economic damages are those things that are finite and measurable. They are direct costs that come with being injured. Some of these are as follows:
*All associated medical bills
*Loss of your past wages and future earnings
*Any other incidental costs, including home services and the like
You may also have a claim for non-economic damages. These are things that are more difficult to measure, even though they still have some value. Your pain and suffering, your emotional toll, your loss of enjoyment of life, and even your loss of consortium are great examples of non-economic damages.
The majority of people who drive regularly will be in a car accident of some kind during their lives. Car accidents are a common occurrence throughout the U.S., particularly in large cities with many drivers and a great deal of traffic. Riverside is one of these places. In 2008, 2,397 people were injured and 21 lost their lives in Riverside car accidents, whether these involved motorcyclists, pedestrians, bicyclists or typical car vs. car accidents. These statistics were provided by the California Highway Patrol (CHP) and therefore only include those collisions that were actually reported. There were a total of 3,991 auto accidents in Riverside in 2008, with 2,354 causing property damage alone, 1,618 causing injury and 19 causing death.

In looking over the statistics regarding Riverside car accidents, we can see that thousands of lives would have been different if these accidents had not occurred. When you consider that the majority of car accidents are preventable and caused by driver negligence or error, these statistics are even more saddening.
Getting Money for Your Car Accident Claim
Contact a riverside car accidents lawyer; we represent clients throughout Riverside and are committed to helping victims of car accidents recover the money they need for medical care and all other damages caused by the accident. To do this, we help our clients with their insurance claims, negotiate with the insurance company as needed and take their cases to civil court if this is needed to seek a fair outcome. A Riverside car accident lawyer at our law firm can help with whatever type of car accident you or a loved one has been involved in, such as a car vs. motorcycle accident, car vs. truck accident, head-on collision or rear-end accident. We also take on cases that involve pedestrians or bicyclists.
What to Do After a Car Accident
If you have been involved in an auto accident, chances are very good that the only thing that you are thinking about is getting better. Your health is top priority, so the last thing you are thinking is how are you going to find the time to call a local Riverside auto accident lawyer. But this is exactly why you should be aggressively looking to find the best local auto accident lawyer, because they will make certain that your financial future is protected for the long-term.
Gathering Up Important Accident Evidence
The first thing that your Riverside auto accident lawyer is going to do is get their own accident investigative team together and start the process of accumulating every piece of evidence in your case. Even if your accident was days or weeks ago, the team will arrive to the scene and starting taking pictures and videos to be able to paint a picture for the judge and jury so they have no doubt as to what happened and who is at fault. This is very important because the easier you can make the job of the jury, the easier it is for them to award the maximum in damages.

Meeting With the best Doctors
If you were to try and take care of this on your own, you will be lucky to find a physician who specializes in every injury you sustained. When you work closely with the Riverside auto accident lawyer, they have access to the best physicians in a number of related fields. You will meet and consult with the top physicians in their fields who will treat your injuries, provide you access to the best physical therapy, and then offer the courts expert testimony that can swing a jury to rule in your favor once the case goes to trial.
Fighting to Get You Every Penny You Deserve
Now that the Riverside auto accident lawyer has everything they need, they will consult with your doctors to determine how long you will be suffering with the injury. This is important so that the attorney can come up with a price that will take care of you well in those later years. Your lawyer has no emotional connection to that money, so they will never cave in to the high pressure tactics of the insurance lawyers. This means you can be assured you are going to be awarded the maximum possible when the case is finally closed.
Common Types of Car Accidents in Riverside
Side Collisions
Car accidents are unfortunately part of our life here in Riverside. With some of the deadliest highways in the nation and stellar average daily traffic counts the only wonder is that we don't suffer from more collisions than we do. The congestion and volume of trips in cars along with the heavy truck and transport through the Riverside area is responsible for hundreds of annual fatalities and thousands of car accident related injuries. The consequences can be severe for anyone involved. Most serious accidents can result in medical bills that can cost more than a home. Cars are totaled leaving not only the problem of replacement but often the loan on the car exceeds the insurance coverage. Should one be fortunate enough to avoid any permanent physical damage there is still the issue of lost income during recovery and potentially over a longer period of time should one need to change professions or lose a job due to absence. These are all consequences of an incident that can take mere seconds yet seem like an eternity. While immediately afterwards your time and attention should be on your medical needs or the support of a loved one it is still important to seek the assistance of a Riverside car accident attorney as soon as possible. There are timely factors to attend to in order to improve your odds for adequate compensation.
Side collisions normally occur from two situations. The most common by far is the vehicle that has missed a stop sign, run a red light or "pushed" a left turn. The other is less common but would be the secondary effect of another collision. As a car impacts off another vehicle or object the force can cause a rebound into side traffic. This generally will not have as much force as the first instance due to an earlier dissipation of energy in the primary impact.
Part of the problem with such collisions is that most vehicles do not offer as much protection for side impacts as they do for a rear-end collision or a head-on impact. The front and rear of a vehicle have many built in "crush zones" to absorb the energy of a collision. The engine block is designed to sink under the passenger cage and with the combination of frontal air bags plus seat belts this is a relatively safer type of collision. Side panels of cars do offer protection but it would be very impractical to build doors with the same level of impact protection as the front of a car.
The injuries are also aggravated by the savage side-to-side motion which can severely injure the neck, spine and torso. These types of injuries can paralyze a body and take months, if not years for a recovery.
Rear-End Accident
Injured in a rear-end collision in the Riverside area? You may have questions about who should be held responsible and what amount of money you may be able to receive for your claim. The majority of rear-end accidents are caused by a driver who is distracted and therefore does not see that traffic has stopped or slowed in front of him or her until it's too late. However, there are situations where the other driver may be partially responsible, such as in a case where the front driver's brake lights are not working. There are also cases where the rear driver may have been unable to avoid an accident due to a faulty braking system or perhaps a situation where the front driver suddenly swerved in front of the rear driver.
Help for Victims of Rear-End Car Accidents
Helping our clients understand their legal rights and options in the wake of a Riverside car accident is very important to our attorneys. At Pacific Attorney Group, we represent car accident victims and their families, assisting them in recovering the money they need for medical bills and other expenses caused by car accidents. Rear-end accidents are the most common type of car accident, and as such we are experienced in handling these claims in particular.
Head-on collisions are most frequently linked to a driver leaving his or her lane and driving into oncoming traffic. Falling asleep at the wheel, drunk driving, heavy fog or rain, and driving while distracted are all potential situations that may lead to a head-on car accident in Riverside. In taking on your claim, we will need to establish what caused your accident and who should be held responsible. In this way we can seek money for your claim from the person that caused the head-on collision in the first place.
Rollovers Accidents
Part of the great beauty of living in Riverside County is the varied geography and great family environment. The proximity to mountains, deserts, beaches make for great recreational opportunities. The affordable housing has made this an attractive area for families to locate. What this also means is that more and more individuals find that the best suited vehicle to meet the need of family and recreation are Sports Utility Vehicles or SUVs. Look around as you drive, if you are not in one already, and you will see these SUVs on all sides. While their beefy construction and sturdy wheelbases make them great cars for transporting goods, gear and kids this very same design creates tremendous risk for "rollover" accidents.
In order to accommodate multiple passengers, make space for gear and a higher ground clearance these vehicles naturally have a higher center of gravity. A normal passenger vehicle is much less prone to rollover as its center of gravity is so much lower to the ground. It takes substantially more force to get a lower car to turn or roll over. Very rarely will a car experience a rollover and when this occurs it is normally the result of a very powerful side impact or the spectacular "leap" off of a road into space. An SUV however can rollover from the force of a turn being entered too quickly or from a rapid evasive move in traffic. The results can be very traumatic to the occupants and completely total the vehicle. These types of accidents often demand the very expert services of a Riverside car accident lawyer as they may only involve one vehicle. At the Pacific Attorney Group we have often seen that single car accidents can be more difficult to obtain adequate compensation for. It is a matter of mindset as the insurance companies will often seek to reduce payouts citing driver fault as the cause.
Rollover accidents can be particularly brutal on the driver and passengers. Not only are all of the normal destructive forces of a collision present but the additionally multi-directional spinning motion can severely throw bones, soft tissue and spinal cords. This force distorts the body's normal positioning and can wretch bones out of place, rip muscle tissue and even cause traumatic brain injury.
Recovery periods are significant. This translates into massive medical costs and in most cases extensive financial losses from reduced earnings. Family members are often pulled away from work or other duties to provide support and assistance during this time period. It is critical that adequate compensation is sought and obtained or the process of putting one's life back together can be quite difficult.
Surface Street Accident
Today, Riverside's roads and surface streets are becoming ever more crowded with commuters, whether they are residents of the area, tourists, or truck drivers making deliveries. These commuters can be inattentive, distracted, or aggressive behind the wheel, and it is in situations like these that accidents can occur. The causes or circumstances of these accidents can vary greatly, and include the following:
Excessive Speed
Driving slowly to the point of being unsafe
Rush hour stop-and-go causing rear-end collisions
Ignoring or violating traffic lights in intersections
Inattentive or distracted driving
Lack of road repair or adequate signage
Head On Collision
The Dangers of a Head-On Collision
In a head-on collision, the driver or passengers of either vehicle may be at risk of catastrophic injury. The force of impact of a head-on car accident will equal the combined total of both vehicles' speeds, meaning that an accident involving two vehicles traveling toward one another at 50 miles per hour would equal the force of a car colliding with a fixed object at 100 miles per hour. Head-on collisions also involve the front ends of two vehicles hitting one another, and this means that the driver and front-seat passenger will be in danger of injury. The car around them may cave in or literally crumble, causing crush injuries.

Seatbelt Malfunctions
Riverside County has many things to be proud of but one of them is not its road safety statistics. Every year hundreds of people die in fatal accidents on our streets and highways. Thousand more are injured, often quite seriously, in car accidents. If it were not for the many safety features designed into modern cars this number would be considerably higher with an unthinkable amount of people injured or killed.
Today's cars have multiple safety features that are engineered into the vehicle to either lower the likelihood of an accident or to reduce the damage potential. Several of these major systems are:
Anti-lock braking systems – these have significantly shortened stopping distances while greatly increasing the control possible in any rapid stop or under difficult surface or weather conditions
Crush zones – cars today are designed to actually absorb force as impact occurs. Rather than the full force being transmitted to the vehicle occupants it is absorbed by collapsing elements within the vehicle's structure
Air Bags – while the rapidly expanding air bag can cause damage by its action it also so significantly reduces the force of impact that many are able to walk away from otherwise fatal collisions
Seatbelts – arguably these could be the number one saver of lives over the past many years. They have prevented the death or serious bodily injury of thousands and thousands of individuals involved in car accidents.
But when these systems malfunction they can not only allow excessive bodily harm to occur but they can inflict injury by themselves. The failure or malfunction of safety features such as seatbelts is an area that a Riverside car accident attorney will fight for compensation against in a lawsuit.
Car vs Car Accidents
The consequences of a car versus car accident may vary depending on the specific collision and force of impact, but in any accident of this kind it is possible that the driver and passengers of either car will be injured and that property damage will result. As such, you may wish to consider involving a Riverside car accident attorney to help with your case. Because this situation involves a multi-vehicle car accident, it may be complicated to determine which driver should be held responsible.
Fault in a Riverside Car Accident
When two cars are involved in a collision in Riverside, it will be necessary to determine who should be held at fault for causing the accident. This may be difficult in some cases if it cannot be clearly determined what or who caused the accident. The driver who should be held accountable is the driver that was negligent in some way and therefore caused the accident. Negligence is defined as a failure to act with reasonable caution or care, such as speeding, failing to yield, running a red light, following too closely or driving recklessly. In some cases drivers will share fault in causing a Riverside car accident and when this occurs the driver that contributed more to causing the accident will be responsible, but only for a portion of the damages.
For example, Bob and Joe may be involved in a car accident. When all is said and done, it is determined that Bob was 80% at fault and Joe was 20% at fault in causing the accident to occur. As such, Bob would be held accountable for 80% of the settlement or award that Joe is entitled to.
Car vs Bus Accidents
If you were recently injured in a car accident that involved a bus, you may have suffered serious injury. A bus is a large vehicle that may cause serious damage to the smaller vehicle involved in an accident and therefore to the driver or passenger of the car. Because of the serious nature of a car-bus accident in Riverside, you should consider involving an attorney to help with your case. Accessing the money you need for your medical care and all other expenses associated with the accident may influence your ability to fully recover and move on to face a more secure future.
Filing a Car-Bus Accident Claim or Lawsuit
These cases are often particularly complex due to the number of passengers that may be involved and the fact that a claim may be brought against the bus driver, bus company, or perhaps a school district or local transit authority. A car versus bus accident may involve a tour bus, public transportation bus, school bus or any other vehicle of this kind. Because a large company or organization may be the one to be held accountable in these matters, you may have difficulty in seeking the damages you deserve without a skilled attorney to represent your interests and financial needs. This, in combination with the serious injuries that may be sustained, make it all the more important to work with a lawyer as early in the process as possible.
Car vs Truck Accidents
Being involved in a car accident with a large truck may have serious consequences for you and your family. Car versus truck accidents are particularly serious because of the large size and weight of the truck involved, pitted against a much smaller vehicle. The smaller vehicle will sustain the most damage from the impact, and that means that the passengers inside will be at great risk of injury. The high medical bills, missed work and other financial, physical and psychological damages that a car accident of this kind may cause make working with a lawyer and recovering money for your injuries all the more important.
Who is Liable for a Car versus Truck Accident
The party that can be held liable in a Riverside car accident that involves a truck will vary depending on the particular situation. There may be different people or companies that could be held accountable in an accident of this kind, including:

The driver of the truck
The truck owner
The person/business that leased the truck from the owner
The person or company responsible for loading the truck
The manufacturer of the truck or any truck parts
The local government for poorly maintained or designed roadways
At times, it may be difficult to determine exactly who should be held accountable for a car-truck accident case. That is why our attorneys dedicate our resources and our energy to thoroughly investigating these claims and determining against which party or parties we should bring a claim as well as what your specific case should be worth.
Car vs Pedestrian Accident
Talk to a Riverside car-pedestrian accident lawyer at our law offices if you or someone you know was recently injured in an accident of this kind. We can help you review your legal options and work on seeking the financial compensation you need for medical expenses and other damages caused by the accident. To get started, all you have to do is call us at 800.358.9617 for your free consultation. We take calls 24 hours a day, 7 days a week and will take the time to talk to you about what we can do to help during this difficult time.
When involved in a collision with a motor vehicle, a pedestrian will be particularly vulnerable to injury. Not only is a pedestrian much smaller than a car, which may weigh upwards of 2,000 pounds, but the pedestrian has no protection against a forceful impact with a large, heavy object made of metal. The occupant in the car may suffer only minor injuries and yet the pedestrian may be left catastrophically or fatally injured.

In cities with congested roadways and high populations, there is a higher likelihood that pedestrian versus car accidents will occur. The city of Riverside and Riverside County as a whole are highly populated and include metropolitan areas where these accidents often occur. A pedestrian walking behind a car in a parking lot, crossing the street, walking across a driveway or even on a sidewalk may be at risk of being injured by a negligent or reckless driver who is not paying attention, is driving drunk or is otherwise acting without regard for the safety of others. At our law firm, we believe in acting to protect our clients' rights in the wake of any type of car-pedestrian accident to resolve this situation to the best possible result.
Bicycle vs Car Accident
Have you been involved in a car accident that involved a bicycle rider? A bicycle versus car accident is likely to be very serious, potentially leading to lasting injuries and emotional trauma. Financial issues are also likely after an accident of this kind, as the victim will need to deal with medical bills and lost wages from missed work. It is in difficult times like this that it is important for a victim to consult with a Riverside bicycle versus car accident attorney who can help.
Another driver may have caused your accident, and this means that you can seek financial damages from that person or business for your injuries. With the help of an attorney to protect your rights and represent your financial needs, you will have the opportunity to recover money for all of your current and future medical expenses, lost earnings from any missed work, loss of potential earnings, emotional trauma and pain and suffering. While this cannot erase an accident from having occurred in the first place, it can help you and your family to face a more secure future.
Car Accident Statistics Riverside County & City of Riverside (2019)
At least 288 people were killed and 14960 others were hurt in more than 10,370 motor vehicle accidents that happened in Riverside County.

The city of Riverside was found to be the city with the highest number of traffic accidents in the County. About 1950 collisions were reported in the city, killing 30 people and injuring 2767 others.

The intersection of Magnolia Avenue and Tyler Street was found to be among the most dangerous intersections in the area. Up to six lanes of traffic pass through the intersection on one side. The intersection is located in a busy section of the city with several shopping centers, department stores, restaurants and pedestrians.

More than 550 collisions reported in the county involved trucks, resulting in 35 fatalities and 762 injuries.

About 759 motorcycle accidents happened in the county claiming the lives of 40 people and resulting in injuries to 817 others.

At least 484 pedestrian accidents were reported in the county, killing 70 people and injuring 477 others.

Statistics show that drunk driving (DUI) was involved in at least 1778 accidents in the county, causing the deaths of 109 people and leaving 1677 others injured.

According to a DMV report, there were more than 2.11 million registered automobiles and about 628,000 licensed drivers in Riverside County.
According to Allstate America's Best Drivers Report of 2019, Riverside was ranked as the 134th safest driving city in America. The report gives an in-depth examination of insurance company claims data to determine the likelihood drivers in America's 200 most populous cities will experience a vehicle collision compared to the national average. While the average driver in the U.S will experience a collision once every 10.57 years, drivers in the city of Riverside were likely to get into a car accident at least once in 8.2 years.
Common Location of Car Accidents in Riverside
The sheer volume of traffic flowing through Riverside on a daily basis ensures that freeway accidents are inevitable. Residents, tourists, and truck drivers crowd freeways such as the 5, 10, and 210 in an effort to quickly get to their destinations. The combination of hurried motorists, considerable driver distractions, busy freeways and crowded interchanges creates a dangerous situation for drivers, one in which accidents can easily happen in a variety of ways. Some of the causes of accidents include:
Excessive speed
Weaving in and out of freeway lanes
Distracted or inattentive drivers
Poor road maintenance or lack of road repair
If you have been injured in a freeway accident due to the negligence of another, you may be entitled to financial compensation for the damages you've suffered. Contact a Riverside car accident attorney right away to possibly obtain legal representation that will increase your chances of acquiring the compensation you are owed.
As freeway accidents usually occur at a high rate of speed, the consequences and injuries brought about by such an incident can be very serious. A person can be left fully or partially disabled, or unable to work for an extended period of time. The financial burden can also be great as one struggles to cope with substantial medical bills for treatment of their injuries. At Pacific Attorney Group, we understand how hard it can be after suffering a freeway accident, and that is why we fight for our clients to receive the compensation they deserve for their pain and suffering. We may be able to assist you in your case, by increasing the likelihood of a settlement that is adequate to cover the costs incurred in your accident.
Riverside 60 Freeway Accidents
Commuter traffic, heavy congestion, tailgating drivers, freeway construction, reckless drivers and many other everyday traffic conditions can and too often lead to accidents on the 60 Freeway. If you or a loved one has suffered injuries as a result of being in an accident, you should speak to a Riverside car accident lawyer at the Pacific Attorney Group immediately. Our firm specializes in helping clients who have been injured or the families of those who have been killed in an auto, truck or motorcycle accident in Riverside. We are prepared to help you get the medical care you need and to deal with the insurance claims that will provide you with the necessary funds to cover all your medical bills and damages caused by your accident.

If the accident you were involved in was caused by the negligence of one or more other parties, we can help you pursue the settlements you deserve for the medical care and damages suffered. We recommend that you speak to us before you accept any settlement offers, even from your own insurance company. Most insurance firms will try to settle claims as rapidly as possible but often do not always provide full compensation for additional medical costs or additional damages you may have sustained. We can represent your best interests and negotiate with each insurance company on your behalf and protect your rights while you are receiving the medical care you need.
There are a number of factors that can contribute to any accident involving one or more vehicles. Correctly establishing financial liability can be a complex matter. Our firm is experienced in pursuing all the evidence and helping you receive adequate compensation from all the parties responsible for your losses and injuries. If your accident involved a drunk driver, you may be entitled to seek additional damages in civil court beyond what you insurance company may provide. Let us give you the legal advise you need and the help you deserve to recover from your accident.
Freeway Accidents
In one year alone, 2006, the CHP reported over 300 car accident deaths in Riverside County and well over 10,000 traffic related injuries. That represents an enormous toll in loss of human life, injury and financial costs. Representing many of our clients in the fight to obtain compensation for accidents on our freeways has made us well aware at the Pacific Attorney Group that so often these could have been avoided.

Riverside County is particularly prone to the risks of traffic accidents for multiple reasons:
We have a very large commuting population. This translates not only into high vehicle traffic but the long commutes can easily produce higher levels of anxiety in drivers as well as lower awareness from the sheer boredom and fatigue that long daily commutes create.
We have a large industrial and commercial industry. This leads to a higher level of deliveries and trucking traffic.
We are on several of the busiest transport corridors in the nation for both personal and commercial traffic.
Our mountainous geography can serve to compress traffic routes creating crowded conditions and bottlenecking.
Accidents along the Interstate 5 Freeway
Statistics have consistently placed our Southern California freeway at the top of the nationwide heap when it comes to average daily traffic counts. There are multiple locations along the Interstate 5 freeway where the average daily traffic count is over an astounding 250,000 vehicles! That is a quarter of a million vehicles pouring past. As if this were not enough congestion one must also include the fact that the LA port is one of the busiest in the world making Southern California a major hub for the transportation of goods throughout America. If you were to try standing on a freeway overpass and attempt to count the trucks that stream by you would probably lose count in just a few minutes. It is no wonder that we experience so many traffic accidents in Riverside County. In 2009 a national cable news show brought attention to the unenviable fact that one of Riverside's highways had earned the status of the second most deadly road in the country. With close to 200 deaths in a five year period this stretch of highway shared its top ten ranking with 3 other California accident heavy roads. Should you have suffered from such an unfortunate encounter it is wise to meet with a Riverside Car Accident Lawyer at the earliest possible moment.
215 Freeway
The 215 Freeway is one the many major highways in Riverside County and the number of car, truck and motorcycle accidents that occur fill the pages of our local papers. The high volume of commuters and trucks that use the 215, especially during the morning and evening rush hours make it prone to an equally high number of accidents. If you or a loved one has been injured in a vehicle accident on the 215 Freeway you should call a Riverside car accident lawyer at the Pacific Attorney Group to find out how we can help you get the compensation you need to pay for your medical cost and other damages. Before you accept any settlement from an insurance company, you should let our office review the circumstances of your accident to be sure you receive the settlement you need.

We will give you a free consultation and can advise you on the best way to pursue the settlement you need. We can assist you with your insurance claims and negotiate with the insurance companies to get you the money you need to cover all your medical costs. If your accident was caused by another driver you may be entitled to additional compensation and we can help you with any civil suit if this becomes necessary. Our firm is experienced in all types of vehicle accidents involving one or more cars, trucks, SUVs and motorcycles.
Because of the volume and speed of freeway traffic, many accidents involve more than one vehicle. It can be complicated to determine where the responsibility and liability for compensation lie. Our lawyers are experienced in investigating all the elements and potential causes of the accident you or your family has been involved in to establish financial liability. Call our offices for immediate help after your accident and let us deal with the confusion and stress that you shouldn't have to face alone.
Why Hire a Car Accident Attorney?
It may seem easy to try to handle your car accident claim on your own, but you may find out differently when it is too late to do anything about it. After a car accident involving injuries, many people are upset, confused and don't know what steps to take to get through the logistics following an accident. If the accident was caused by another's negligence, you will likely be contacted by an insurance adjuster from the other party and they will
negotiate with you regarding your property damage and injuries. Unfortunately, their main concern is in keeping costs down and quickly settling the case to minimize their exposure. A Riverside car accident attorney will be working on your behalf to ensure you are obtaining the medical treatment you need, getting your property damage properly handled and working towards documenting other compensation you are entitled to, such as lost wages, medical costs as well as pain and suffering.
Your Interests First and Foremost
At Pacific Attorney Group, our staff has your interests first and foremost when it comes to negotiating and settling your claim. We are well versed in aggressive negotiating techniques or taking your case to trial if a satisfactory settlement is not forthcoming. When you fail to retain a car accident lawyer to represent you, you may find you were shortchanged in the compensation needed for medical care, lost time from work, as well as for your pain and suffering. With our legal expertise, we can take care of all the difficult tasks for you while you concentrate on recovering from your injuries. Count on our firm for the help you need during this difficult time.
In our many years of successfully representing victims of car accident injuries at the Pacific Attorney Group we occasionally get asked "Why do I need a lawyer?" While there is not a law that would prohibit or prevent anyone from representing themselves in such a lawsuit there are many good reasons why they should hire a Riverside car accident attorney to fight their cause.
A Very Strong and Compelling Reason

One of the strongest reasons is a very simple one, simply to make it happen. A surprisingly very significant percentage of those who have suffered in a car accident never pursue their case. Quite often it is the sheer trauma and emotional upset that accompanies a serious car accident. The worry, pain, suffering and life confusion is
Other Reasons to Hire a Car Accident Attorney
Some of the other reasons to take on an attorney to fight your accident lawsuit are:
The fees are on a contingency basis in most all cases. If you don't win then you don't pay.
The other side and the insurance companies will most certainly have powerful and experienced legal teams fighting for their side
There are mountains of legalities, deadlines and technical aspects that can derail even a strong case if not followed and submitted properly