Get the Legal Support You Need After a Motorcycle Accident in Riverside
How can you claim compensation for Motorcycle Accident in Riverside, CA?
Crashes involving motorcycles are usually considered much worse than accidents involving other types of vehicles, due to the lack of solid barriers between the rider and other vehicles. These accidents carry a higher instance of serious injuries and death to motorists than other vehicular accidents. A Riverside motorcycle accident lawyer can help you earn fair compensation for any damages that you have incurred.
Victims of motorcycle accidents are entitled to sue for damages and loss. These lawsuits are evidenced-based, and the awards vary depending on the severity of the situation. Many times, litigation can be avoided with the successful negotiation of insurance settlements. Pain and suffering is a term that encompasses physical and emotional damage that results from the effects of an injury. In the legal world, it is part of what encompasses general damages. It is very difficult to assign a monetary value to these types of claims.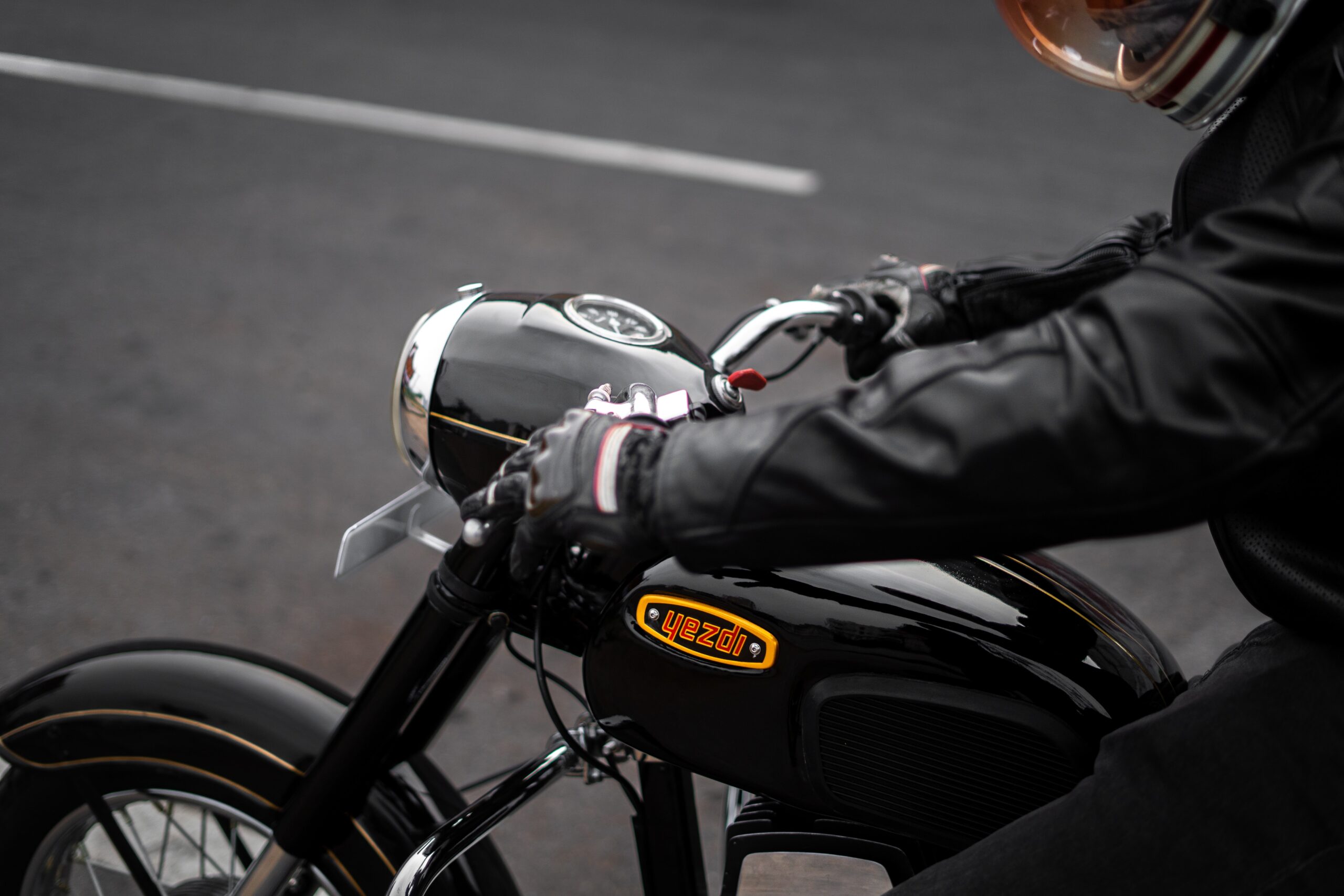 What Causes a  Motorcycle Accident?
A motorcycle is a relatively small vehicle that may be overlooked by a negligent driver on the road. As such, an auto accident involving a motorcycle may be caused by the driver of the ride simply not seeing the motorcycle and rider until it is too late. Left-turn accidents are one of the most common types of motorcycle accidents, as well as head-on collisions and situations involving improper lane changes or passing.
Left-turn accidents in intersections are common for all types of motor vehicles, but when these involve a vehicle and a motorcycle the results may be catastrophic for the rider of the motorcycle. The small size of the motorcycle makes it more difficult to see and also makes the rider more vulnerable to injury.
Award-Winning Riverside Motorcycle Accident Lawyer Will Guide You Through Accidental Claim Process
If you have been seriously injured in a Riverside motorbike or motorcycle accident, it's time to seek help from a top motorcycle accident attorney. Right after an injury occurs, it is a stressful time since your future health may be at risk. There are many unknowns. Doctors have to be consulted. Medical bills need to be paid. We will help lift the emotional burden by managing the details of your accident claim so the physical healing can begin. Call for a confidential talk with an experienced and caring Riverside motorcycle accident lawyer who can give you sound advice on how to pursue your injury claim.
As your Riverside motorcycle accident lawyer, we provide free telephone, home, or hospital consultations. We provide evening and weekend appointments. Our firm has offices throughout Riverside for your convenience. We have successfully resolved thousands of cases.
Although MVA versus motorcycle accidents account for a minority of MVA accidents in Riverside, the injuries sustained in accidents of this kind are often serious or fatal. In fact, the ratio of fatal motorcycle accidents to injury motorcycle accidents is almost three times the ratio of all fatal accidents to all injury MVA accidents in the city of Riverside (according to California Highway Patrol statistics from 2008).
Get Free Consultation with Riverside Motorcycle Accident Lawyer Today!
Were you injured in a motorcycle accident? If so, a Riverside motorcycle accident lawyer at Pacific Attorney Group can help. You can start getting the assistance you need by contacting our offices at 800-358-9617 to undergo a free consultation regarding your specific case, at which time we can answer your questions and address your concerns to help you make an informed choice about your Riverside biker accident claim.
Motorcycle Accident News in Riverside
---
Hesperia, CA: Jason Alexander Shirley, 44, Killed in Motorcycle Crash on Phelan Road
Phelan Road Monday Evening Crash Claims the Life of Jason Alexander Shirley in Hesperia
Hesperia, California (November 22, 2016) –  A 44-year-old Oak Hills motorcycle rider was killed Monday night in a crash involving three vehicles, according to the Daily Press.
The deadly crash was reported just before 6:30 p.m. Monday, November 22, 2016, near the intersection of Phelan and Fremontia Roads.
The motorcycle rider, identified as Jason Alexander Shirley, 44, of Oak Hills, was fatally injured and was pronounced dead at the scene at about 6:45 p.m.
As per the article, the California Highway Patrol officials said that a 51-year-old driver from a nearby city was driving a 2010 Honda Civic heading westbound on Phelan, and as she approached the intersection, she slowed down to make a left turn. At the same time, Shirley was eastbound on her motorcycle at about 55 mph.
The SUV driver did not see the motorcycle and made a left turn directly into the path of the bike. Subsequently, the bike rear-ended the Honda SUV. Shirley was ejected from her motorcycle and landed in the westbound lane of Phelan Road.
Shirley was then struck by a westbound 2015 Ford P pickup truck. The pickup truck was being driven by a 56-year-old Phelan woman.
The report did not indicate whether or not the two female drivers and three children who were passengers in the Honda SUV were injured.
A preliminary investigation showed that alcohol and drugs were not factors in the crash.