Our Orange County Car Accident Lawyers Can Help You
If you have been injured in a car accident in Orange County, one of our Orange County car accident lawyers may be able to help with insurance claims and legal matters relating to the incident. Filing an insurance claim is one of the first steps that victims of car accidents do after they have been involved in an incident.
After you have reported the accident to your auto insurance company, their adjuster will investigate the matter to determine who was at fault, what you claim is worth, etc. What many people don't realize is that insurance companies will sometimes do everything in their power to offer an unfair settlement, especially when there is extensive property damage or serious injuries. Insurance companies will also try to lay the blame on you to avoid payouts.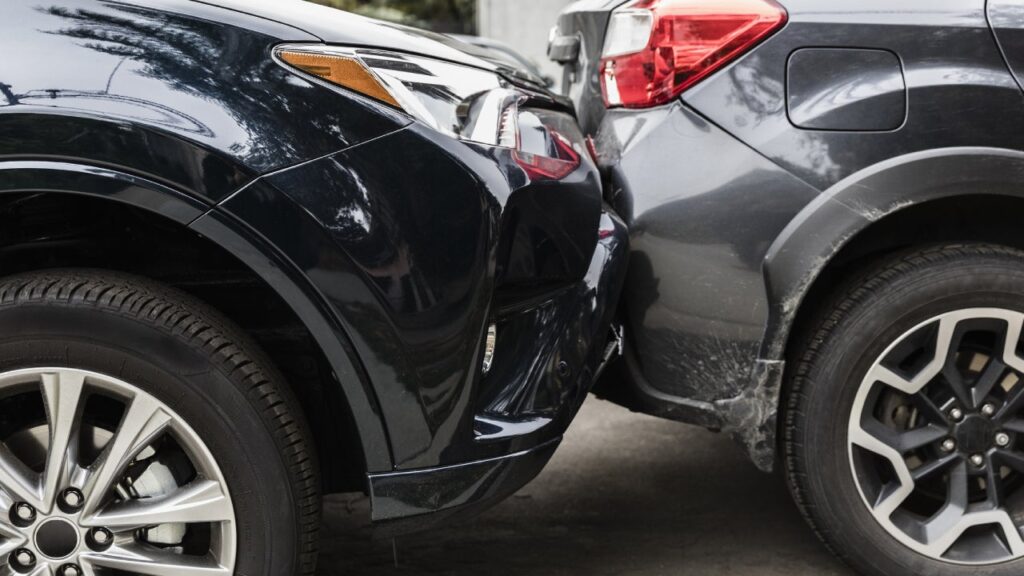 Pacific Attorney Group has extensive experience in helping Orange County car accident victims navigate through the legal processes involving serious car accident injuries. Our Orange County car accident lawyers will provide you with a free consultation to determine what your course of action should be. We will interview you to determine what the extent of your injuries and what course of action we can pursue.
About Car Accidents in Orange County, California
Car accidents are the most common reason for personal injury claims in the U.S. They are particularly common in densely populated areas with congested city streets and highways, such as those in many areas of Orange County. Most people who drive or commute on a regular basis will be involved in at least one car accident in their life, whether a minor fender bender or a serious collision that results in catastrophic injury. As such, it is important to understand a little more about car accidents, their causes, what injuries may result, and when it is prudent to involve an attorney.
Most Orange County car accident claims are resolved by reaching negotiated settlements outside of court. However, if both parties cannot agree upon a settlement, the case may be brought to civil court. Our law firm is dedicated to helping car accident victims throughout Orange County, California. With our experience and resources to back your claim, we can seek the top-value settlement you deserve.
Car vs. Bicycle Accident in Orange County
Car Accidents Involving Bicyclists
Were you recently involved in a car versus bicycle accident in Orange County, California? An attorney at Pacific Attorney Group can help you with your insurance claim and in taking legal action against the party that caused the accident. We handle all types of Orange County car accident claims and have the resources and legal experience to offer you the help you need. Not only that, but we are committed to providing our clients with personalized attention and compassionate care in their time of need.
Injuries in Bicycle and Car Accidents
The injuries sustained in a bicycle and car accident may be severe. Most often, the rider of the bicycle will be at an increased risk of injury, due to the fact that the car is much larger and heavier and will therefore cause more damage to the bicycle and rider. Even when wearing a safety helmet, a bicyclist will likely suffer such catastrophic injuries as multiple broken bones, damaged internal organs, head trauma, neck or back injury, and more. The severity of these injuries will vary depending on the speed and force of impact.
Whether you were the rider of the bicycle or were the driver or passenger of the car involved in a car versus bicycle accident, you will benefit from discussing your case with an attorney. An attorney can answer your questions and address your concerns about your case in order to help you make an informed decision about what to do at this point.
Car vs Bus Accidents in Orange County
Orange County Car Accident Lawyer
An Orange County car accident lawyer at Pacific Attorney Group can help if you or someone you know was injured in a car accident involving a bus. Car versus bus accidents are particularly serious and may be complex to deal with, in our experience. A car accident that involves a school bus, commuter bus, public transportation vehicle, or tour bus may be particularly serious for two primary reasons:
The large size and weight of the bus – when a large vehicle is involved in a collision with a smaller vehicle, the vehicle of lesser size and weight will sustain more damage. In a car versus bus accident, this will be the car. This means that the car itself will be likely to be seriously damaged and subsequently that the occupants in the car will be at increased risk of injury.
The fact that a claim or lawsuit may involve a bus company, transportation authority, or other entity that may be more difficult to deal with. These organizations may have their own attorney or team of attorneys to address cases such as this, making it all the more important to have an attorney of your own to represent your interests.
Attorney for Orange County Car versus Bus Accident Claims
Our law firm is committed to helping car accident victims file their insurance claims and recover the full financial compensation they are entitled to under California personal injury law. With more than 35 years of combined attorney experience to apply to your Orange County car versus bus accident claim, we are ready to see how we can best assist you.
Car vs Motorcycle Accidents in Orange County
Working with a Car Accident Attorney
Making the choice to involve a car accident attorney after an Orange County car versus motorcycle accident is important. You will need to file an insurance claim with your own insurance company, you will have to deal with reporting the accident to law enforcement, and you will also likely have to deal with the other party's insurance company. In all of these matters, your rights and future may be on the line.
You may be at risk of being offered a settlement that doesn't actually cover all of your expenses and injuries associated with the accident. Worse yet, you may be in danger of being blamed for the accident – even when you were not at fault or if you and the other party should have shared the blame. An Orange County car accident lawyer can step in immediately after a car versus motorcycle accident to protect your interests.
Legal Help for Car and Motorcycle Accident Victims in Orange County, California
For the legal help you need after a car accident involving a motorcycle, call our law firm at 800.358.9617. Our legal team understands how to deal with the particular complexities of car versus motorcycle accident claims, and we will take the time to inform you of your legal options and what we can do to help. It is our goal to help you make the right choice about your case and to offer you the representation you need to recover the highest possible settlement for your injuries, damage to your vehicle, and more.
We help motorists and motorcyclists in these cases throughout Orange County, California. In our experience, we have found that car versus motorcycle accidents are particularly serious due to the fact that the rider of the motorcycle is at an increased risk of being seriously injured. We take this into account as we use our knowledge and resources to build a strong case on your behalf.
Car vs Pedestrian Accidents in Orange County
Attorney for Car Accident Claims Involving Pedestrian Injury
When a car accident involves a pedestrian who is injured, the driver of the car may be at risk of being held accountable. It often seems as though many of California's traffic laws support a pedestrian's right of way in various circumstances, such as crossing a street at an intersection. However, the driver of the car is not always to blame and should not always be held accountable.
At Pacific Attorney Group, we are experienced in handling all types of car accident cases, including those that involve pedestrian injury. We can fully investigate your car versus pedestrian accident to determine what caused the accident and therefore who should be held to blame.
The first step an attorney at our offices can take in assisting you with your Orange County car versus pedestrian accident case will be to conduct an overall assessment of the situation. We can talk to you about what occurred, investigate the matter and determine the approximate value of your case based on medical bills, the injuries you sustained, and what impact the accident will have on you both now and in the future.
We can then help with your insurance claim, filing it properly, and handling any issues that may arise. If the insurance company offers you a settlement, we can negotiate to ensure this is high enough to cover all of your injuries and losses. If necessary, we can take your case to civil court to seek a fair outcome that we could not reach through negotiation alone.
Car vs Truck Accidents in Orange County
Orange County Car Accident Lawyer
When a car accident involves a large truck, the results may be serious. A car versus truck accident will most likely cause injury to the occupants of the smaller vehicle, the car. This is the law of physics in action, as the smaller object in any collision is more likely to sustain increased damage than the larger vehicle. NHTSA (National Highway Traffic Safety Administration) statistics also support this theory, as only 6.5% of fatalities in large truck accidents in 2008 were the occupants of large trucks.
If you were injured in a car versus truck accident in the Orange County area, an attorney at our law offices can talk to you about what you have experienced and what right you have to financial damages. We can assist you with any resulting insurance claim or lawsuit related to your accident, working to help you recover financial compensation for your injuries.
Types of Car vs Truck Accident Claims
Some of the types of car versus truck accident claims we handle involve:
Semi-trucks
Big rigs
18-wheelers
Tractor-trailers
Delivery trucks
Commercial vehicles
Government vehicles
It does not matter what type of truck accident you or a loved one has been involved in. An Orange County car accident lawyer at our offices can sit with you in person or can discuss your case over the phone to help you better understand your legal rights and what we can do to assist you. Car versus truck accidents are often very serious, and that is why we recommend that you call us as soon as possible.
Orange County Cruiser Accident Lawyer
Cruiser and Chopper Accidents in Orange County, California
If you were injured in a chopper or cruiser accident in the Orange County area, an attorney at Pacific Attorney Group may be able to help. Our lawyers represent victims of serious motorcycle accident injuries throughout Orange County and the surrounding areas, and we offer a free initial consultation to discuss your particular motorcycle accident case.
Cruisers and choppers are motorcycles built for rider comfort and long-distance rides. These classic designs appeal to many riders and are often fully customized with aftermarket parts and modifications to fit a rider's unique taste. Many riders take pride in their choppers and have invested a great deal of time and money into them. When involved in a motorcycle accident, the rider will then face not only physical injuries but the potential loss of their chopper as well.
Due to aftermarket parts, the insurance company may not properly value the worth of a cruiser accident claim. That is why involving an Orange County chopper accident attorney is particularly important – as a professional will be able to invest the resources into fully investigating a case and determining the value of your claim.
Recovering Financial Damages for your Cruiser Accident
With our experience in handling cruiser accident cases, in particular, our attorneys can properly evaluate what your case should be worth and therefore assist you in recovering the full financial damages to which you should be entitled. After all, the money you recover for medical bills, damage to your cruiser or chopper, and for lost wages will significantly impact your ability to rebuild your life and face a more secure financial future – even in the wake of serious injuries and high medical bills.
Orange County Rear End Collision Attorney
Rear-End Accidents in Orange County, California
A rear-end car accident occurs when one vehicle collides with the vehicle in front of it. In some cases, rear-end collisions may set off a chain reaction where several vehicles collide with the vehicles in front of them, a potential occurrence on congested streets or freeways when traffic suddenly slows or stops. California traffic laws require drivers to maintain a safe distance in front of their vehicles while driving.
As such the rear driver is typically held accountable in Orange County rear-end accident cases due to a failure to maintain a safe distance from the vehicle in front of him or her in accordance with the speed and particular conditions at the time.
The assumption that the second driver was at fault does not always hold, however. Whether you were the first or second driver in a rear-end collision in the Orange County area, an attorney at our offices can talk to you about what occurred. We can assess the situation to determine whether you may only be partially at fault or whether the other driver should be held entirely accountable for the accident.
We often work with accident reconstruction specialists and investigators to determine exactly what caused your rear-end collision – to prove what caused your car accident and who should be held accountable. For example, the lead vehicle may have failed to signal before changing lanes suddenly in front of the rear vehicle or may have otherwise acted negligently and prevented the rear driver from avoiding a collision.
Free Consultation & No Fees Unless We Win
Your initial consultation is free. Call an Orange County to rear-end collision attorney at our law firm to talk about your case and your legal options regarding our insurance claim and lawsuit. You can find out what your case may be worth and can seek the money you need for medical bills, damage to your car, and possibly more.
Orange County Side Collisions Auto Injury Lawyer
According to the Federal Department of Transportation, over 20% of fatal auto accidents involve a side collision of some kind, as opposed to only 10% for head-on collisions. Side collision accidents are also more likely to cause injury, at over 32% of all accidents recorded. Additionally, the injuries sustained in side collision accidents are often very serious and can include brain and spine trauma, multiple bone fractures, and significant internal injuries.
One of the reasons for side collision impacts being so severe is the fact that the side of a car offers much less protection to the driver and passengers than the front or the back does. There is the very little cushion between the impacting vehicle and the victim, so the damage sustained can be great.
If you have been injured in a side collision accident and the driver of the other vehicle is at fault, then you may be entitled to compensation for your physical and emotional trauma. Contact an Orange County auto injury attorney right away, and they will be able to increase your chances of obtaining that compensation by representing you in your case.
Have you suffered an injury in a side collision?
The consequences of being in an accident involving a side collision can be substantial. You may be left with injuries that render you unable to work or leave you fully or partially disabled. This can cause not only physical and emotional hardship but financial hardship as well. The experienced attorneys at Pacific Attorney Group in Orange County have helped countless clients in their auto injury cases, and we understand how difficult it can be in the aftermath of a serious accident.
That is why we fight for the restitution that is rightfully theirs so that they can properly recover from their injuries without the added stress of having to worry about the financial implications. Contact our firm about your side collision accident today, and we will represent you in your case with the goal of acquiring full compensation for your injuries from those who were responsible.
Orange County Uninsured Motorist Accident Lawyer
Uninsured Motorists and Motorcycle Accidents
The motorcycle accident team of lawyers at Pacific Attorney Group is committed to helping accident victims get the support they need following a motorcycle accident. The physical and mental trauma of experiencing a motorcycle accident is often hard to overcome. When this happens and involves another uninsured accident participant, there are additional demands on the accident victim that must be addressed and satisfied if he or she is to have a reasonable resolution to the harm resulting from the accident. Additional costs can be involved.
A larger burden can appear to be placed on the motorcycle accident victim beyond what might be the normal expectations in dealing with one's insurance company. The help of a uniquely knowledgeable and able Orange County Motorcycle Accident Attorney is much more needed in this sort of motorcycle accident circumstance. We at Pacific Attorney Group have the experience, understanding, and concern for victims of motorcycle accidents necessary to handle successfully these kinds of cases throughout Orange County.
Has your motorcycle accident involving an uninsured motorist?
An uninsured motorist is a much more highly irresponsible person by his or her willingness to ignore the law continuingly by the fact of refusing to be insured at all. This raises the emotional stress level of an injured motorcyclist even further beyond the already high level of trauma associated with the personal harm and loss suffered in the accident itself. It announces the fact that the other person involved will be tougher to deal with both because of his poor level of responsibility and likely lower financial condition.
It also places more demands on the victim's insurance company than what might normally be the case, which can tend to stiffen that company's resolve to minimize its financial liability in such cases. Given the fact that motorcycle accidents often result in significantly more medical harm and associated emotional trauma than other types of automobile accidents, immediate aggressive and experienced legal help is especially valuable in handling the after-effects of a motorcycle accident.
Car vs Car Accident in Orange County
A car versus car accident involves two vehicles colliding with one another. These accidents range from low-speed fender benders to high speed head-on collisions that leave all occupants facing serious injuries. At Pacific Attorney Group, we understand how to deal with the myriad of issues that may arise in any car versus car accident claim in the Orange County area. We're happy to discuss what occurred and how we can help.
Complicated freeway systems and intersections combined with a large number of vehicles on the road, day and night, make Orange County an area where car accidents are likely to occur. Most drivers have been involved in at least one car accident in their lifetime, and chances are that this was with another car as opposed to a large truck or bus. Although car versus car accidents are common, many drivers still choose to forgo legal counsel and may be taken advantage of by their and other drivers' insurance companies as a result.
Why a Car Accident Attorney?
Car versus car accidents may be complex because it is often difficult to ascertain exactly who was at fault. In some cases, both drivers were responsible to a degree, and this may make it difficult to determine what amount of financial compensation you may be entitled to.
Our law firm utilizes the services of professionals to conduct accident reconstructions. We also work with expert witnesses to establish exactly what circumstances caused your car versus car accident, allowing us to then seek financial compensation from the at-fault party.
What Causes Car Accidents in Orange County?
There are nearly 6.5 million automobile accidents that occur in the United States every year, and this number will only increase as time goes on and more cars and trucks take to the roads. These accidents are responsible for billions of dollars worth of damage, and the injuries and fatalities that occur as a result are great in number. A car accident may have one or many causes.
Most car accidents are caused by driver negligence, whether this involves a driver who is speeding, driving drunk or is simply distracted or inexperienced. Some other car accidents will be caused by defective auto parts or poor road design or construction. In any Orange County car accident, an attorney can conduct an investigation to determine who should be held accountable. This may be the other driver, the manufacturer of the defective auto part, or even the local government for hazardous roadways.
The purpose of determining who should be held "at fault" will be to file a personal injury claim against that party in order to seek financial damages for the physical, financial and emotional injuries the car accident has caused.
Causes Defined
Determining the cause of your particular accident will be an important part of the services that our law firm provides in helping with your insurance claim or lawsuit after your Orange County car accident, as this is how we will hold another driver or other party responsible and recover financial damages on your behalf.  Following is a brief description of some of the most common causes of car accidents throughout Orange County and the rest of California and the U.S. as a whole:
Driver distraction or Lack of Concentration – Taking one's attention off the road for even a moment may mean that a driver will be responsible for causing a rear-end accident or any other type of car accident. Rubbernecking, adjusting the radio, texting, talking on the phone, talking to a passenger, eating, drinking, and applying makeup are all examples of driver distraction. Drivers can often forget the duty of driving in a safe, focused manner, and engage in conversations, eat meals, or talk on cellular phones as they drive. This behavior can cause severe accidents and serious injury
Driver fatigue – Many fatigued drivers decide to keep driving and eventually fall asleep at the wheel, potentially causing great harm to other motorists. A tired driver is more likely to cause a car accident due to delayed reaction time and an overall inability to drive as safely as if he or she were well-rested. This may be a particular issue in a car versus truck accidents, as truck drivers are known to have tough schedules and to drive through the night to make tight delivery deadlines.
Drunk driving or Intoxicated Driver – when a driver operates a motor vehicle while under the influence of alcohol or drugs, he or she will lose the ability to drive safely. Reaction time and the ability to properly react to an emergency situation will also diminish. Drunk Driving accidents account for 14,000 fatalities in the U.S. every year, and countless more are injured.
Speeding – when a driver speeds, he or she will be at an increased risk of causing an accident for different reasons. Speeding means that a driver will have less time to react to an emergency situation or stopped traffic. It also increases the potential damage associated with any accident that does occur.
Aggressive driving – aggressive driving may be defined as driving in a bold manner that shows a disregard for the safety of others. Tailgating, disregard of traffic signals, speeding, weaving in and out of traffic, and the failure to yield the right of way may all be associated with aggressive driving.
Extreme weather – Heavy rain, snowfall, and intense winds can make driving conditions extremely dangerous, and lead to an increase in the occurrence of accidents
Many car accident scenarios such as the ones outlined above involve driver negligence of some kind. If you have been injured in a car accident and were not at fault, then you may be entitled to financial compensation from those who were responsible. Contact an Orange County auto injury lawyer today to discuss your legal options and get help in possibly obtaining the compensation you are owed.
Have you been injured in a car accident?
Pacific Attorney Group in Orange County is available to assist you if you have been injured in a car accident. Our skilled attorneys have over 3 decades of collective experience in helping individuals in their auto accident cases, and we provide aggressive and diligent service with the goal of obtaining successful case outcomes for all our clients. Contact our firm today, and we will represent you in your case and greatly increase your chances of a resolution that sees you fully compensated for your accident injuries by those at fault.
What to do After a Car Accident in Orange County?
Orange County Car Accident Attorney
When a car accident occurs, there are certain actions that you can take that can assist when you need to file a claim against a negligent driver. What occurs directly after the accident can assist in resolving claims much more quickly. In some cases, the injured person is too physically damaged to do anything other than get immediate medical treatment from emergency personnel
. If you are in a condition to manage certain actions after the accident, it can assist in the claims process. The first and most urgent action is to get medical attention. Even if you do not feel injured, there are many types of soft-tissue injuries such as whiplash that may not be noticeable immediately after the accident. When adrenalin is in your system after a car accident, the pain of an injury may not be evident. Get immediate medical attention, no matter how you feel.
Car Accident Injury Claims in Orange County
It is important that you take pictures of the incident with your phone or camera if you can. Get the names, addresses, and phone numbers of any witnesses. Ensure that you get to safety if you are on the freeway and are in danger. Call law enforcement at once. Get the responding officer's name and badge number. Ensure that you also immediately contact an Orange County car accident attorney from Pacific Attorney Group.
The firm may be able to provide a photographer or investigator for your case and will carefully document the situation for your upcoming injury claim. Do not discuss your injuries with a claims adjuster from the responsible party's insurer without first getting legal representation. When an individual is in shock, this is the worst possible time to respond to questioning, and what you tell them can prove to be damaging to your future claim.
Why Hire a Car Accident Lawyer?
Car Accident Injury Cases in Orange County
Car accidents occur frequently every day in the United States and affect millions of Americans each year. Though minor accidents resulting in less than $500 worth of damage usually do not require the assistance of a car accident attorney, it is highly advised you retain the services of such an attorney if you have been involved in an accident in which you sustained an injury, if you are being offered no compensation for the damages you've suffered, or if your damages are significant.
An experienced car accident attorney can help you recover losses that you've sustained in an accident by negotiating with insurance claim adjusters or taking your case to court. Claims adjusters and the insurance companies themselves look to settle your claim for as little as possible, as it is in their best interest to do so, and an attorney may be able to utilize their skill and know-how to obtain a settlement for you that is adequate to cover the cost of your pain and suffering.
If you have been victimized in a car accident, then you should contact an Orange County car accident lawyer today to obtain what you are rightfully owed.
Legal Representation for your Car Accident Lawsuit
If you have suffered an injury in a car accident due to someone else's negligence, then you deserve to be compensated for your losses by the parties responsible. At Pacific Attorney Group, we have over 35 years of combined experience in representing clients who have been victimized in auto accidents. We fight tenaciously to come to a resolution in our client's cases that is advantageous to them and sees them obtain a fair settlement. We may be able to help you in your car accident case by increasing the likelihood of a successful case outcome that is beneficial to you and your future.
Auto Accident Attorney in Orange County, California
Serious road accidents happen in Orange County every day. If you or your loved one gets injured in one such automobile accident, turn to Pacific Attorney Group, a trusted name for providing guidance, support, and representation in automobile accident cases.
We know that you have suffered a lot as an injured passenger, driver, or pedestrian. You should not take the extra burden of negotiating with the insurance company for getting compensation for the suffering. Our skilled Orange County car accident attorney will handle the work of dealing with insurance providers on your behalf and doing what is best for you, which means deciding between outside the court or in a court settlement.
As per the automobile accident law of Orange County, the person or the company responsible for the accident is supposed to pay for all the damage and injuries. Waiting for the insurance company to offer a deal or negotiating with the other party is always a frustrating and costly decision. With Pacific Attorney Group, Orange County, you can be assured that every step taken by the auto accident attorney will get you the compensation amount you deserve in less time.
Benefits of Contacting a Car Accident Attorney
Assistance from an auto accident attorney in Orange County can protect you from facing any unwanted situation in later years. You will be benefited in terms of :
Medical bills (any past, present, or future bill claims related to the injury caused by accident).
Pacific Lost wages.
Household help fees are required due to injuries.
Car repair and rental.
Firm Overview
Pacific Attorney Group was established in 2003 to help victims of catastrophic car accidents in Orange County get the justice they need for insurance and other claims surrounding the incident. Attorneys P. Mark Shayni, Peter M. Lazarus, and Brian K. Andrews have more than 35 years of collective experience. Our Orange County car accident attorneys always have clients' best interests in mind.
We take the time to fully investigate your accident, your injuries, and what we may be able to do to build a solid legal strategy that will get you the money you deserve. In addition, we take an aggressive approach in negotiations and courtroom litigation giving the other side a force to reckon with in the courtroom. Contact Pacific Attorney Group today for help with your car accident claim.
Practice Areas
Car accident claims can encompass a variety of situations. Our Orange County car accident lawyers are knowledgeable about how to pursue many different types of vehicle injury cases, including versus truck, car versus motorcycle, car versus pedestrian, car versus bicycle, car versus car, head-on collisions, rear-end collisions, drunk driving accidents, vehicle rollovers, and side-impact collisions. Regardless of the circumstances and what injuries you may have sustained, we have the experience and knowledge to work toward a negotiated settlement or jury award.
Your right to financial compensation after a car accident is important. Let an experienced Orange County car accident attorney help you by calling 800.358.9617 to talk to us about your specific accident and what can be done to address this matter.
Injury Lawyer for Orange County Car Accidents
A person who is involved in a car accident may be at risk of suffering serious mental and physical injuries. These may have a chain reaction of causing financial difficulties and an uncertain future. If you would like help in recovering financial damages that can help you deal with and recover from your car accident injuries, contact an Orange County car accident lawyer at our law firm today.
There are various injuries that may be related to a car accident. Whether a person is the driver or a passenger in the car or is a pedestrian, motorcyclist, truck driver, or bicyclist involved in the accident will have a significant impact on the extent of injury involved, due to the fact that the party at greater risk of injury will be the one in the smaller vehicle – or the case of a pedestrian or bicycle rider, the person that does not have the protection of steel, an airbag, and a safety belt.
Types of Car Accident Injuries
Following are the types of injuries that may be sustained by any party in an Orange County car accident:
Head trauma
Facial and dental injuries
Injury from airbag deployment
Neck injuries or whiplash
Spinal cord injury
Burns
Amputation or dismemberment
Damage to internal organs, and internal bleeding
Broken bones and fractures
Lacerations or contusions
The force of the impact and the location of both vehicles will also influence what injury a car accident victim may experience. For example, the injuries in head-on collisions are often most injurious to occupants in both vehicles, as opposed to the one-sided nature of injuries sustained in a car versus truck accident, where the occupant of the car is more likely to sustain injury regardless of the location of the impact.
Let us help you with your case. Allow a skilled lawyer to represent your interests in your insurance claim or any matter related to your car versus pedestrian accident. Contact an Orange County car accident lawyer at Pacific Attorney Group today. Directly speak with our auto accident attorney in Orange County now (24/7) by calling 1-800-358-9617.