Take an Appointment with the Best Long Beach CA Car Accident Lawyer
If you were injured in a car accident in Long Beach or surrounding cities like Signal Hill, and Belmont Shore, it's best to call a Long Beach car accident lawyer. Long Beach, a city in Southern Calif., happens to be the 36th largest city in the United States and the second largest city in LA. With the many freeways and highways leading into and out of this city, along with public transportation vehicles, people driving in and out of colleges and universities, schools, sports arenas, and various venues of entertainment, car accidents are most likely to occur. Our Long Beach car accident attorneys are here to help.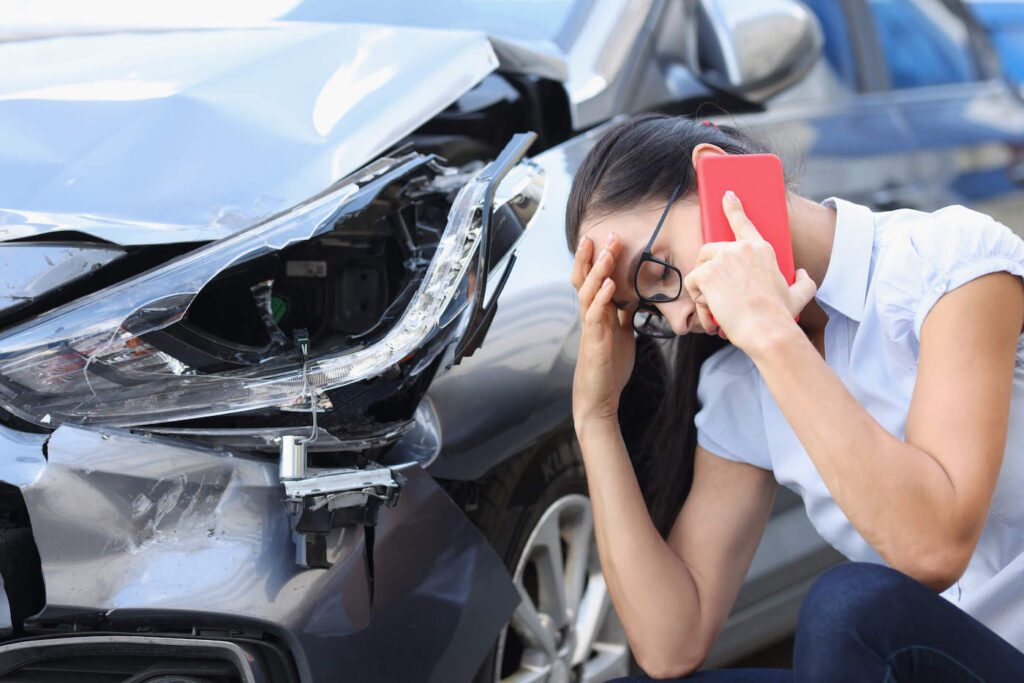 Hiring a Long Beach Car Accident Attorney
The question of whether to hire a personal injury lawyer is something you will need to decide for yourself, based on the severity of your accident, your personal needs, and whether you have run into any issues in seeking compensation for your injuries. At Pacific Attorney Group, we offer a free initial consultation to help car accident victims determine whether they will benefit from our involvement. You can call our offices at any time for your case review, which we can conduct in person or over the phone. A knowledgeable professional can answer your questions, provide experienced insight to address your concerns, and give you the guidance you need to make an informed decision about your case.
Not every auto accident claim will require the attention of a Long Beach car accident lawyer. Legal counsel is usually only necessary if a victim has suffered catastrophic injuries, if there is an issue with a resulting insurance claim or if the accident itself has an added complexity of third-party liability (the manufacturer of a defective auto part, a city or county responsible for a dangerous roadway, etc.) You may find it in your best interests to call a Long Beach car accident lawyer if:
The cause of your accident is being disputed, particularly if the blame is being wrongly placed on your shoulders;
Your insurance claim has been unreasonably denied or delayed;
You were offered an unfairly low settlement by the insurance company;
Your accident involved a complex issue such as a defective auto part or poorly designed/maintained roadway; or
Your accident was severe, resulting in serious injuries.
Seeking Counsel After a Car Crash
If you have been involved in a car accident, one of the most important steps to take is to find legal representation from an experienced Long Beach auto accident injury lawyer that you can trust. Car accident claims are complex and it is not advisable that you try to handle them on your own. Although it might be tempting to think that you can take on an insurance company without the help of a legal representative, the truth is that at the end of the day, these are businesses that are not there to look out for your best interests. They are primarily considered with their profits and the best way for them to have a good quarter is for them to avoid paying out big settlements and verdicts.
What can a Long Beach Car Accident Lawyer do to help?
No two car accidents are the same, and therefore the steps that a Long Beach car accident lawyer will take to help a victim seek justice and fair compensation will vary. There are several general issues, however, that a legal professional can handle to pursue the best possible outcome in an insurance claim or injury lawsuit. This may include:
Car Accident Guide
Communicating with Insurance Companies on Behalf of Clients
Handling all communication with the insurance company, the other driver's insurance company, law enforcement, the other driver, and any other pertinent individuals or companies. This can not only help a victim avoid the time and worry of dealing with these parties, but it can help a victim avoid saying or doing anything that could harm his or her case (such as a statement to an insurance company that implies that the victim was at fault in the collision).
Review any settlement offer made by the insurance company to determine whether it is fair and just. Far too many times, settlements may be accepted simply because a victim believes he or she has no other choice or because a victim is unaware of the true and complete value of his or her claim. A Long Beach car accident lawyer will consider all compensable losses or injuries to seek maximum compensation.
Negotiating with the insurance company if the settlement offer is too low. If the insurance company has offered a low settlement, negotiations may be necessary to reach a middle ground.
Pursuing a lawsuit against the insurance provider if bad faith practices have ensued. Insurance companies have an obligation to deal with their clients in a fair manner, and purposefully denying valid claims, offering low settlements, delaying payment, or retroactively canceling policies may be violating this obligation. The victim may be able to pursue the full value of his or her original claim, plus additional compensation.
Assessing the Causes of Accidents and other related issues
Determining the cause of the accident. If a car accident victim is to pursue compensation from whatever individual or company was responsible for the collision, it will be necessary to determine and prove the cause. A Long Beach car accident lawyer can work with investigators, accident reconstruction companies, and other professionals to paint a clear picture of the sequence of events that led to the collision. This will help establish liability (legal responsibility) so the victim can pursue financial compensation.
You have experienced a car crash, now you have to deal with other issues, such as:
The loss of a loved one
Hospital bills
Decreased mobility
A decrease or total loss of income
A way to pay medical expenses
Whether or not to file a lawsuit
Whether or not to accept your insurance company's offer
Take That Next Step
Why You Should Choose Pacific Attorney Group's Long Beach Car Accident Lawyer?
We know you've been injured you need competent advice, and you need it fast. Make us your Long beach car accident lawyer.
Located in LA, close to Long Beach
We have forty years of service
The team is absolutely ready and able to assist you.
We have successfully recovered Millions of Dollars for our clients
Our team will work hard to protect your rights
We provide personalized service and passionate support
We focus exclusively on the injured victim
Pacific Attorney Group offers experienced and dedicated legal counsel to victims of car accidents throughout the Long Beach area. If you were injured in a traffic accident of any kind, you may be left facing bill after bill for your medical care, not to mention financial problems caused by lost wages if you are unable to work.
Putting back the pieces after a car accident can be difficult, especially when you are already dealing with physical pain and financial problems. Leave all legal issues up to a competent Long Beach car accident attorney at our firm and you can focus on healing and spending time with loved ones – while we fight for justice on your behalf. Contact a Long Beach car accident lawyer today to get started.
Types of Car Accident Injuries
Brain and Head – head is hit or is hitting an object
Neck – whiplash, neck strain, cervical dislocation, disc injury
Spinal Cord – damage that causes a loss of feeling or function in one's body
Back – sprains and strains, herniated discs, and fractured vertebrae
Facial – scrapes and bruises, lacerations and fractures, serious jaw and dental injuries
Internal – injuries to bowels, kidneys, spleen, liver, lungs, heart, and more
Psychological – short or long-term emotional distress, post-traumatic stress disorder, and persistent anxiety and depression
Every accident victim will experience different injuries, and these may range in severity from minor to life-threatening or fatal. Some common car accident injuries include:
Broken glass, flying objects, torn metal, and the force of impact can cause deep lacerations, or cuts, that can have serious consequences. Blood loss is a primary concern, and a victim may require multiple stitches, reconstructive or plastic surgery to repair this type of damage after a car accident.
Broken bones are another common injury in motor vehicle accidents. Minor, clean breaks may be set and heal over time with a cast, but in other cases, surgery and ongoing physical therapy may be required for a victim to regain full muscle control and function. Compound fractures, where the bone pierces the skin, and crushed bones with numerous breaks are particularly serious.
Spine, back and neck injuries often result from car accidents, whether from direct trauma to the area or damage to bone, muscles, nerves or tendons from a sudden impact that whips the body around. Whiplash, a soft tissue neck injury, is particularly common in car accidents and may cause debilitating pain and immobility. Spinal cord injury and back injury are also possible, leading to chronic pain or even permanent paralysis.
Some car accident victims may suffer internal injuries caused by objects that strike the torso (such as the steering wheel) or even by a seatbelt in a high-impact crash. Internal organs may be punctured or bruised, and internal bleeding may occur. Immediate medical treatment and often emergency surgery will be required to repair the damage.
Brain injuries, from direct trauma to the head or from the brain colliding with the inside of the skull during impact, are another potential result of car accidents. A victim may suffer from a concussion or may experience brain damage that affects memory, cognitive skills, speech, and motor skills.
Attorneys Representing Victims of Brain Injuries
Accidents happen every day in Long Beach and more often than not, someone's negligent behavior contributes to these accidents. The injuries a person can sustain vary depending upon the type of accident and the scale of the accident. Brain injury is a very common type of injury sustained in accidents, especially those involving motor vehicles, including auto accidents, trucking accidents, motorcycle accidents, bicycle accidents, and pedestrian accidents. A brain injury can have many side effects, including seizures, personality change, loss of movement or control over certain body parts, memory loss, headaches, eye movement disorders, and psychological problems. A brain injury can leave a person in a permanently debilitated state, requiring life-long supervision and medical care.
Traumatic & Acquired Brain Injury
Traumatic brain injury results from a strong blow to the head, usually involving blunt force. Acquired brain injury occurs when the cells in the brain are affected by a lack of oxygen, electrical shock, blood loss, stroke, or heart attack. Both types of brain injuries are serious and can result in debilitating symptoms; they just are inflicted in different ways. Regardless of the type of brain injury, you have suffered, a lawyer from our firm will work with you to find out what can be done for you.
Motor vehicle accidents are the leading cause of accidental injury in the United States. They were also the leading cause of death for people aged 11 to 27 in 2009, based on National Highway Traffic Safety Administration (NHTSA) statistics. Millions of people are injured in car accidents every year and tens of thousands lose their lives in these widely preventable incidents. If you live or work in the Long Beach area, chances are you have witnessed or been involved in an auto accident at some point. Our city is a prime location for accidents and had the second-highest number of traffic collisions of all cities in LA county in 2012.
Causes of Auto Accidents in Long Beach CA
Sunlight blocks the ability to see
Alcohol consumption of one or more drivers
Illegal passing of a vehicle or motorcycle on the left side
Driver distracted
The driver of one or more vehicles speeding
Head-on collisions
The driver of one or more vehicles running red lights or stop signs
Road conditions due to rain, high winds, and the rare snowfall
Vehicular issues, such as loose parts, design defects, or blown tire
The different causes bring about different types of lawsuits. The Long Beach Car Accident Attorney needs one who has the knowledge to correctly assess the situation to create a proper defense. We have forty years of experience in car accidents and we will thoroughly investigate your case to determine its true value and to discover and retain the evidence that will support it as well. We will make sure you get a full and fair settlement. Nothing less will do. We hope that learning the causes of accidents that it aids in promoting your safety and prevention of further accidents.
Major Factors Resulting in Fatal Accidents
As a Long Beach car accident lawyer, we at Pacific Attorney Group understand what factors contribute to traffic collisions and what individuals or companies may be held accountable. We represent people in all walks of life who have been injured in auto accidents, helping them recover financial compensation from at-fault parties.
DRIVING UNDER INFLUENCE
Drunk driving is another cause of car accidents that can be attributed to driver negligence or wrongdoing. Drivers who get behind the wheel after drinking alcohol or taking drugs (including illegal narcotics, prescription drugs, and even over-the-counter medicine) may be unable to safely operate and maneuver their vehicles. Alcohol can impair judgment and may also affect reaction time, motor skills, and eyesight. About one-third of traffic fatalities in the U.S. involve alcohol-impaired drivers (drivers with blood alcohol concentrations of .08% or greater, according to statistics from the National Highway Traffic Safety Administration).
Take Advice from Long Beach DUI Lawyer
When people drive under the influence of drugs or alcohol, they place not only themselves at risk of death or injury, but others as well. Any time a person makes the irresponsible decision to drive drunk, they take their lives and the lives of others into their own hands. Every day in long beach drunk drivers cause auto accidents, trucking accidents, motorcycle accidents, bicycle accidents, pedestrian accidents, and even boating accidents. If you have been injured in an accident caused by a drunk driver, a lawyer from our firm can help you file a personal injury claim against them. A Long Beach car accident lawyer will help you obtain compensation for things like medical costs, lost wages, and pain and suffering resulting from the drunk driving accident.
Many people make the mistake of driving drunk, and although they realize they are at risk of facing criminal charges (DUI) they rarely take into account that they can be sued for damages by the people they injure. Any time a person's negligence leads to an accident or injury of another person, a personal injury lawsuit can be filed seeking monetary damages for the costs associated with the accident, and drunk driving accidents are no different.
SPEEDING
Speeding can not only cause accidents but can increase the risk of catastrophic injury or death in any collisions that do occur. Drivers that exceed the speed limit or drive too fast in heavy weather or on congested roads place everyone in the area at risk. This is another form of driver negligence and contributes to nearly one-third of traffic fatalities in the U.S. each year.
Traffic violations can cause serious traffic accidents. Traffic laws are in place to keep traffic flowing and keep our roads safe. If drivers follow too closely, fail to yield the right of way, run red lights or stop signs, speed, or drive drunk, they increase their chances of causing collisions and may endanger themselves, their passengers, and anyone else on the road.
DEFECTIVE AUTO PARTS, BROKEN ROADS, and WEATHER CONDITIONS
Defective automobile parts are a less common but equally dangerous cause of car accidents. Poor designs or manufacturing defects can cause various problems with vehicles, ranging from tire blowouts to unintentional acceleration. A vehicle defect can present an extremely frightening and potentially deadly situation for a driver and any others involved in a resulting collision.
Poor road conditions can be caused by adverse weather or by roadway defects. When roads are improperly designed or negligently maintained, car accidents may occur. A large pothole may cause a car to careen into oncoming traffic. A missing guardrail may allow a vehicle to plunge over the edge of a hill or precipice. When accidents can be traced back to dangerous roads, the city or county responsible for that road may be held responsible.
Heavy weather can cause or contribute to collisions on our roads. Rain, particularly just after it has begun, can create slippery roads. Heavy fog can affect visibility. Strong winds can press against vehicles and make them more difficult to maneuver. Distracted drivers, drunk drivers, and drivers who are speeding are especially hazardous in heavy weather.
Cognitive Distraction – Understanding the Danger
In an effort to explain the risks of a driver who is cognitively distracted, the National Safety Council recently released a paper aptly titled "Understanding the Distracted Brain." Within this paper, the NCS described that even drivers who look as if they are paying attention to the road could be a danger to those around them. For example, in many states (such as California), legislation has effectively banned drivers from picking up and using handheld devices to send text messages. This, however, has not stopped them from using hands-free devices to carry on their conversations.
This is seen as perfectly safe – after all, law-abiding citizens use Bluetooth devices all the time! Unfortunately, even these seemingly safety-conscious drivers can be just as dangerous. The NCS explains that these drivers may very well be looking at the road in front of them, but they are not seeing it at all. In fact, they very well may be missing details and factors of up to 50% of the changing circumstances around them – something that could cost an innocent bystander a serious injury or even their life.
While distracted driving is commonly attributed to the usage of cell phones, the truth is that there are many different things that could effectively be the cause of the distraction. For example, a driver who is attempting to find their way could be a hazard, no matter whether they are trying to make sense of a map or if they are adjusting their GPS system. Similarly, a driver who was eating a meal, drinking a soda, switching the radio station, changing the song on their iPod, or even adjusting their mirrors could be distracted. Something as simple as carrying on a conversation with a passenger could be enough to cause a serious and life-altering car accident.
Distracted Driving
Distracted driving is a form of driver negligence and is one of the most dangerous practices on America's roadways. Drivers should pay full attention to the road, their vehicle, traffic, and traffic signals when behind the wheel. They should obey traffic laws. If they are texting while driving, eating, drinking, talking on the phone, or are otherwise distracted, their ability to drive safely is affected. They may accidentally run a red light, veer out of their lane, fail to notice stopped traffic, or do something else that causes an accident and leaves people injured.
Were you in an accident caused by distracted driving?
It has long since been known that if a driver gets behind the wheel while intoxicated that they will be endangering those around them. It, however, has not always been as clear as the dangers of a distracted driver. In fact, in recent studies, it has been determined that drivers who are not paying attention to the road are just as much, if not a larger, problem to drivers on the road than those who are drunk. According to facts released by the National Highway Traffic Safety Administration (NHTSA), these drivers are actually four times as likely to get into an auto accident than a driver who was paying attention to the road in front of them.
Distraction has been split up by the U.S. Department of Transportation into three separate categories. A driver can be visually distracted by looking at something else, they can be manually distracted by removing their hands from the wheel and completing another task and, finally, they can be cognitively distracted by focusing mentally on another thing entirely. While all of these are dangerous, one of the most dangerous is that of cognitive distraction as it removes the driver completely from the task at hand.
Aggressive Driving Accidents
There are many different actions that are looked down upon when operating a motor vehicle on Californian roadways. This includes driving while intoxicated, driving while tired, or driving while distracted. Were you, however, aware that even your emotional state can be a detriment to your driving ability? In fact, this has proven to be such an issue on the roads that the AAA Foundation for Traffic Safety was commissioned to study driving patterns for the six years spanning from 1990 to 1996.
What is considered to be "aggressive driving" in Long Beach CA?
During this time, it was discovered that there were over 10,000 incidents that were considered to involve aggressive driving. These left over 12,000 people injured and were, unfortunately, the cause of over 200 wrongful deaths. So what exactly is aggressive driving? According to the National Highway Traffic Safety Administration (NHTSA), driving classified as aggressive includes a driver that is maneuvering their vehicle in a way that not only endangers themselves but also the drivers around them. It is not a negligent action – rather, it is intentional and often caused by a specific incident. The common behaviors are commonly classified as the tactics of aggressive drivers:
Driving over the speed limit
Flashing high beams aggressively
Using obscene gestures / strong language
Making abrupt lane changes; and
Failing to abide by traffic signs
In some instances, these actions boil to the point where the drivers are no longer limited to their cars. In some cases, a driver will intentionally target another driver and react in what is commonly known as "road rage." This can mean that they intentionally drive their car into another's vehicle or can mean that they stop and continue the confrontation on foot. Regardless, the results of this can be catastrophic.
Protecting the Victims of Aggressive Driving
Car accidents caused by aggressive driving tactics are unfortunately an all too common occurrence. According to a study performed by the Automobile Association on over 500 drivers, it was found that nine out of ten had experienced "road rage" within the previous year and that six out of ten confesses that they had completely lost their temper while they were behind the wheel.
What's worse is that there is no single profile for who is likely to be an aggressive driver. It could be someone young, someone, older, a female, or a male. There is no income bracket, level of education, or gender that is more prone to experiencing aggressive driving. It has been found that people across a wide range of backgrounds were susceptible to experiencing this while driving and in many cases, it was not an action on the road that was truly the cause of the anger. Rather, there was distress in another area of their life and a minor problem on the road was just the breaking point.
Car Accident Compensation: Economic vs. Non-Economic Damages
Financial compensation, also referred to as monetary damages or compensatory damages, is money paid to a car accident victim by the party that is responsible for the victim's injuries. This may also be money paid to the estate or dependents of a person who has lost his or her life in an auto accident. Financial compensation can usually be divided into two categories: economic damages and non-economic damages. A third category, punitive damages, may apply in cases involving willful misconduct or gross negligence.
Economic damages are the standard damages awarded in a car accident claim or lawsuit. These cover all economic losses, such as property damage, medical expenses, medication, medical supplies, ongoing medical care, lost earnings, and loss of future earnings. Economic damages can help a victim regain financial stability.
Non-economic damages compensate a victim for injuries and/or losses that are not financial in nature and are often not easily quantified. This may include emotional trauma, pain, suffering, loss of enjoyment of life, and loss of companionship. There may be a cap, or limit, on the amount of non-economic damages that an injured party can recover.

Punitive damages are not available in all cases and may be limited. These damages are meant as a form of punishment and to set an example. Paid by the at-fault party, they usually only apply in cases involving intentional wrongdoing or gross negligence.
Compensation in most auto accident cases is paid through the insurance provider of the at-fault party, though in some cases additional sources of compensation may be pursued. The manner in which financial compensation is sought will vary depending on the cause of the accident and other factors.
Long Beach Car Accident Attorneys Will Fight On Your Behalf In Personal Injury Cases
In the hospital or recuperating at a rehabilitation center? Call a Long Beach accident attorney toll-free and we can set up an appointment to speak to you at the hospital, rehabilitation center, or any other venue that is best for you. You can also set up an appointment over the phone at our Long Beach office located at 5150 E. Pacific Coast Hwy, 2nd Floor Long Beach, California, 90804. Pacific Attorney Group makes consulting with a Long Beach accident attorney easy, stressful free, and at no cost to you.
Our Long Beach accident attorneys cover a wide expanse of accidents. This includes medical malpractice, slips, and falls, burns, construction accidents, dog bites nursing home abuse and neglect, and much more. We cover all kinds of automotive accidents including truck accidents, pedestrian accidents, bicycle accidents, drunk driving accidents, uninsured driver accidents, jet ski accidents, and many other automotive accidents including fatal ones.
Serious medical injuries such as spinal cord injuries, brain injuries, paralysis, wrongful death, amputation, drowning, burns, and more are also within our practice. Don't wait for too long before bringing an accident to court in the state of California. In many cases, the statute of limitations is one year for most personal injury cases. This is why it is imperative for you to consult with us and begin proceedings as soon as possible. Otherwise, you may be powerless to do anything against the negligence of the opposing party and never get compensation.
Pacific Attorney Group will work diligently to get you the maximum amount of compensation for your injuries. Don't take on the insurance companies or large corporations on your own. Trust an experienced Long Beach accident attorney with the legal know-how to help you settle your case.
In most cases, personal injury cases are settled outside of court without a trial for an agreed-upon sum between the two parties. However, if need be Pacific Attorney Group will litigate a case on your behalf and do their utmost to win you the compensation you are entitled to under the law.
Call or email us to schedule a free consultation. You can reach us 24 hours a day, 7 days a week. Our Long Beach car accident lawyer will travel to wherever is most convenient for you to meet and speak about your case.
Latest Car Crashes in Long Beach
https://www.pacificattorneygroup.com/long-beach-ca-chp-investigating-major-injury-crash-405-freeway/
https://www.pacificattorneygroup.com/long-beach-ca-chp-investigating-traffic-crash-interstate-605-near-e-spring-street
Accident Statistics in Long Beach
Of all cities in LA County, Long Beach has the second-highest number of car accidents. According to California Highway Patrol (CHP) statistics, 26 people were killed and 1,829 were injured in traffic accidents in Long Beach in 2011. Considering the high incidence of these collisions and the serious damage they can cause, it is important to understand what is behind car accidents in the first place. What are some of the common causes of accidents, and why do they continue to occur? What can we do to avoid them? A skilled Long Beach Car Accident Attorney can answer all these questions.
Dangerous intersections in Long Beach
Long Beach is a city located in Los Angeles County. It is the seventh-most populated city in California. According to the 2020 census, Long Beach had a population of over 466 thousand people. With three major freeways passing through the city, the city sees huge traffic and collisions on a regular basis. According to City-Data.com, Long Beach recorded 36 fatal accidents in 2019. The collisions resulted in 38 fatalities. Many factors contributed to the accidents, one of them being drunk driving. Seven of the fatal accidents in 2019 were alcohol-related.
Collisions occur in different parts of the city, but there are roads and intersections that are considered dangerous. It is important for motorists to be vigilant when passing through these intersections.
Some of the dangerous intersections in Long Beach include;
East Seventh Street and Redondo Avenue

Palo Verde Avenue & East Stearns Street

Eighth Street and Termino Avenue

Bay Shore Ave & East Second Street

54th Place and East Ocean Boulevard
A significant contributor to traffic collisions in Long Beach city is distracted driving. Most drivers get distracted when they tend to other duties while driving, and this causes accidents. The most common sources of distraction are texting, speaking to passengers, changing the radio stations, and looking at the maps.
Traffic Accident Statistics in Long Beach
According to SafeTREC's Transportation Injury Mapping System (TIMS), which provides easy and quick access to data by the National Highway Traffic Administration's Fatality Analysis Reporting System, during the period of 2013 – 2017, Long Beach recorded:
       

A total of 10,280 crashes.

       

151 people were killed, and 13,566 others were injured in the collisions.

       

144 of the collisions resulted in fatalities.

       

599 were severe injury accidents.

       

3065 Resulted in less severe but visible injuries.

       

6472 Collisions resulted in the complaint of pain.
Top 5 Primary Crash Factor Violations in Long Beach
Factor                                                                                                 Count
Unsafe speed                                                                                      2,674
Automobile right of way                                                                      1,430
Improper turning                                                                                 1,155
Traffic signals and signs                                                                      895
DUI                                                                                                      420
Long Beach Ranked Among Top 20 Cities in the U.S. for Unsafe Speed Driving
According to statistics from the National Highway Traffic Safety Administration FARS, as compiled in a report by the insurance website Compare Auto Insurance, Long Beach ranked among the top 20 cities in the U.S. with the highest number of unsafe speed-related crashes. The report ranked 111 U.S. cities for their speed-related fatalities, and Long Beach ranked 17.
The report was based on NHTSA statistics from 2013 to 2017. 39.9 % of all fatal crashes in Long Beach during that period involved unsafe speeding. This figure is above the national average of 27.7%.