Our San Bernardino Car Accident

Lawyers

Can Help You
Dangerous Intersections in San Bernardino
San Bernardino is a city located in San Bernardino County. It is the fifth largest city in the county but with the highest population of people and traffic. According to the 2020 census, the city had over 216 thousand people.
Traffic safety is vital for any community that is home to convenient and safe transportation methods, including driving, transit, cycling, and walking. Many people get into dangerous accidents that result in death or injuries in San Bernardino every year.
According to the California Office of Traffic Safety (OTS), 1604 people were either injured or killed in traffic-related incidents in the city in 2019. The city was ranked 6th in the state. 117 of the involved parties were pedestrians, 53 motorcyclists, and 24 bicyclists.
Many of these collisions are preventable. Drivers are urged to be vigilant when passing through roads and intersections considered to be dangerous in the city. These intersections have recorded more collisions in the past few years compared to others.
Some of the dangerous roads and intersections in San Bernardino include Interstate 215, SR210, W Kendall Drive & N University Parkway, N Waterman Avenue & E 3rd Street, and W Baseline Ave & N Davidson Ave
Should I File a Lawsuit?
The question that most people are asking themselves is whether to file a lawsuit following an auto accident. The decision to take legal action against those responsible for your injury should be based on two primary factors: what will result in more compensation, and how likely you will win? A lawyer can provide advice on these aspects, but ultimately, the choice on which course of action to take must be made by each individual. San Bernardino car accident lawyer will be able to guide you.The decision to file a lawsuit is not to be taken lightly, and it is essential to consider all of the potential consequences. While it is often true that you cannot get total compensation for your injuries from a car accident from insurance companies, some circumstances may make filing a lawsuit in your best interest. It is essential to understand both sides of the issue before making this decision.
The most common auto accident scenarios that produce lawsuits occur where cars collide with pedestrians, cyclists, or animals because the driver failed to exercise the same care expected from a pedestrian. When cars collide with other vehicles, a lawsuit is often filed when the other driver was less than careful, such as if the other driver was talking on a cell phone, speeding, or driving under the influence of alcohol and drugs. In one particularly egregious case in California, a man who rear-ended another car that had stopped for traffic was found guilty of vehicular manslaughter. The judge ruled that he caused an unnecessary death by ignoring his driving. He was sentenced to three years in prison.
What Types of Compensation Are Available for Car Accident Claims?
1. Pain and suffering.
Pain and suffering are pain and suffering — there are no degrees of pain. Suffering is not the same as pain; the former includes all of the physical, mental, and emotional distress you experience from an auto accident. While other injuries may need to be addressed, you must get all medical treatment for your injuries. If you have more than one doctor treating your injuries to determine if they are related or not, be sure to ask them to sign an allowed treatment form.
2. Medical bills covered under health insurance plans.
Health insurance plans usually cover co-payments for doctor visits, prescriptions, and other medical expenses for your family members. However, most programs have caps on the amount they will pay out, leaving you responsible for a substantial amount in costs. The information provided in this article is intended to be a general guide. Your legal strategy may differ because each case is unique, and one should consult an attorney to understand how the law applies to your situation.
3. Physical impairment and loss of earning capacity. Depending on the injuries you suffered in an accident, you may be entitled to compensation based on the length of time it will take for you to recover from them or if they will affect your ability to earn income. When compensating for physical impairments, the courts use pure economic loss. When your injury directly involves your ability to make money and not just the pain associated with the injury. An excellent example of pure financial loss is when you have an accident while working and cannot work due to your injuries.
4. Lost income.
Even if you don't lose wages due to an auto accident, there is a good chance that one will reduce your income. Rather than receiving regular paychecks, you will have to wait until you are healthy enough to return to work before cashing more checks. The difference between your income before the accident and your income after the injury will be considered lost income. San Bernardino car accident attorney may be able to calculate your lost income based on the amount of time you miss from work.
5. Punitive damages.
Punitive damages are awarded by the court when someone is found guilty of negligent or criminal behavior following an auto accident to punish them for their actions and serve as a deterrent for similar conduct in the future. San Bernardino car accident attorney can help you understand the options available to you in a situation where punitive damages are awarded.
Why Should I Hire Pacific Attorney Group?
This firm has the skills, experience, and dedication required to represent your interests successfully. Their attorneys are dedicated to helping those injured in automobile accidents. They understand that you have several choices when hiring an attorney. One of their goals at Pacific Attorney Group is to obtain the results you want from your legal case.
They also understand that many things go into making a successful decision about which firm to hire as your attorney following a car accident can be difficult for you and them. San Bernardino car accident attorneys take pride in their reputation as a law firm that routinely resolves the legal problems of the people they represent positively and constructively.
What Should I do After a Car Accident?
After an auto accident, you must act quickly to ensure that your interests are protected. The first thing to do is get any medical treatment needed as soon as possible. You always want to remember to call the police and get a police report from the authorities.
Even if it is determined later that there is no fault for the auto accident, this report can become vital in helping you prove liability in civil court. You should also contact your insurance company and let them know about the incident to decide whether they will cover any costs resulting from it. San Bernardino car accident lawyer, if you have medical or life insurance, you want to be sure to talk with your provider about the coverage that applies following an auto accident. If you have a policy that covers different types of accidents, you want to make sure that the limit of your coverage is adequate for it to pay out in case an injury occurs.
How Do I Prove the Other Driver was Liable?
If you have the insurance information for the other driver, such as a policy number, this is an excellent place to start. You should be able to get the other driver's insurance company and ask them to provide proof of their liability coverage. It can sometimes be difficult, though, so it is helpful if they will take the time to explain what they are looking for when they request proof. You also need an accident report made by a police department within 24 hours after an auto accident occurred. The police form is known as a traffic accident report form or TDR.
It can often be found on your insurance information and faxed or mailed directly to your attorney's office. San Bernardino car accident lawyer can help you prove the other driver's liability by showing that they were negligent. Negligence is a legal term that means someone did not take the precautions required to do an action properly. Suppose a driver was negligent in operating their vehicle or not paying attention to what was happening around them. In that case, they can be found liable for any damages resulting from their actions.
Auto Accident Injuries
If you have been injured in a car accident, you may be entitled to compensation. You should first contact your doctor right away to see the extent of your injuries and start the needed medical treatment. Once your medical situation is stabilized, they can begin investigating what caused your damage. Their San Bernardino car accident attorney will gather all the facts surrounding your case and gather evidence that can help prove liability. It will be used as evidence in court to help them win financial compensation for you in court.
How Much Will it Cost?
The value of the injury determines the cost of your auto accident case you have suffered and how much it will take to resolve it. The general average price to fix the damage is between $10,000 and $20,000, depending on the extent of the injuries. In addition to this amount, there will likely be legal fees associated with your case. For example, a San Bernardino car accident lawyer could charge anywhere from $250 to $2,500 for each hour spent on your case in court.
How Do I Handle My Car-Related Issues After an Accident?
It would help if you went through your insurance company as soon as possible after an auto accident. San Bernardino car accident lawyer will help guide you when filing a claim and ensure the details are correct so that you can receive the compensation and benefits you deserve following an auto accident.
Legal Advice for Insurance Companies When a person is involved in an auto accident, they often have several different insurance companies to deal with. Insurance companies must pay out benefits for injuries that people suffer due to their negligence resulting in an accident. San Bernardino car accident attorney can handle the legal issues to help you get the compensation you can.
If I Need to Get a Rental Car After a Car Accident in San Bernardino, Who Has to Pay For it?
If you need to get a rental car following an auto accident in San Bernardino, the person who causes the accident is responsible for paying for the rental car. However, if you are involved in an auto accident caused by someone else and injured, they may cover your transportation expenses. You will want to talk with your insurance company and find out what documents they will need to cover these costs.
If you are involved in an auto accident and need to rent a car because yours is damaged, you usually only have to pay a small amount if any of the cost. You should check with your insurance company because they will have more specific information on this issue and what types of coverage you have. Your insurance company may not tell you about all the bills that will be paid for by them. In addition, some bills may not get paid by an insurance company until many months later, when all the paperwork has been completed.
How May Social Media Posts May Harm a Car Accident Claim?
If you are involved in a car accident, you want to make sure that all the damages associated with that accident are reported. If the other driver was at fault, you should file what is known as a claim with their insurance company. San Bernardino car accident lawyer will help you during this process by providing details of what happened during your case. However, because social media is now such an essential part of people's lives, there have been many recent cases where people have posted things on their social media pages that can prevent them from winning a case.
For example, someone may be posting about how they were racing in their car and caused an accident. It is an example of where one can use their post their posts on social media c against them during a court case. If you were involved in an auto accident, then your attorney will be able to evaluate all of the information to come up with the best solution for your case.
How is Fault Determined in a Multi-Vehicle Car Accident?
The problem with a multi-vehicle car accident is that it can be challenging to determine who is at fault. When this occurs, you have a claim for damages which means that you want to make sure that you do not lose compensation because of who is at fault. If someone else was at fault, there should be witnesses to your accident who saw the other party's negligence so that they can testify in court that they were negligent. San Bernardino car accident lawyer would help examine all the facts surrounding your case and try to prove liability if you were injured in a car crash.
What is the Difference Between a Standard Auto Accident, a DUI Accident, and an Uninsured accident?
A standard auto accident occurs when someone causes an accident but did not have insurance when they were in the vehicle. It will likely be tough for you to prove fault, as you only have to show that their negligence caused your injuries. A DUI driving under the influence car accident occurs when you are drunk and cause an accident. In this situation, it can still be difficult for you to prove fault even if you are drunk because some people may be driving around after drinking and get into accidents without knowing it. Someone with no car insurance is a problem because there is no one you can sue for compensation; however, you may still be able to get some compensation if the at-fault person violated the law.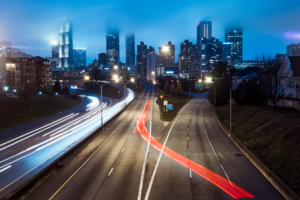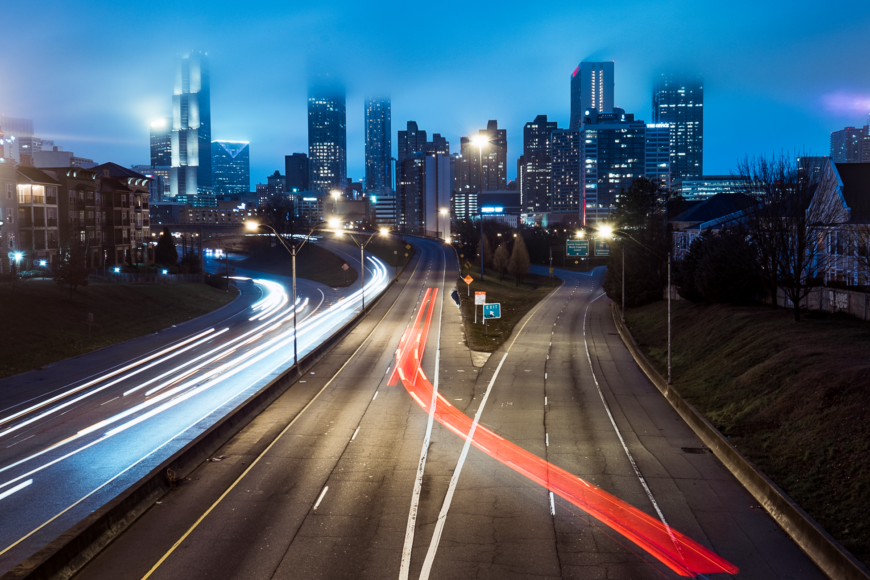 How Can I Get Help After Being Involved in a Multi-Vehicle Accident?
If you are involved in an auto accident, then your first point of contact should be 911 so that they can send emergency officials to the scene. After this call, your next step should be to look into getting legal help because it will be needed to prove liability and win financial compensation for your injuries. It would help if you did not meet with the other driver or try to resolve anything without speaking with an attorney first. San Bernardino car accident attorney will help you understand the information you need to provide during a car accident so that you do not lose compensation.
After you are involved in a car accident, you will want to find the best San Bernardino car accident lawyer who will help you. You want to make sure that you do not do anything that can prevent you from getting financial compensation for your injuries. You may also have to deal with insurance companies which are challenging to work with and can make the compensation process more complicated. San Bernardino car accident attorney will work hard to help you get the compensation you need to pay off medical bills and move on with your life.