Our Murrieta Car Accident Lawyers Can Help You
Murrieta is a city in California. The city currently has a population of 113,466. Murrieta has generally never been densely populated. Being a city, there are many cars, which use the roads at almost all times of the day. This being the case, car accidents occur. Based on data on fatal road accidents between 2013 and 2014, there seems to be an increase in the number of accidents. Keep a Murrieta Car Accident Lawyer 's contact number on your quick dial for immediate medical and legal assistance.
There is nothing as stressful as being involved in a car accident. The prospect of having your life changed instantly is the kind of situation that can leave you feeling distraught and unsure about what course of action to take. However, holding on to hope that there may be a way out can help sustain accident victims. We at
Pacific Attorney Group in Murrieta
understand all this too well. Our firm has been committed to helping our clients get the compensation they deserve after being involved in car accidents. Our company has experience handling those matters at all levels of the court system, which is fortunate for individual accident victims because it gives us a certain level of extensiveness and skill that can apply to each case.
Drive Safely in Accident-Prone Intersections in Murrieta
Car accidents happen every day, but have you ever considered finding out where they often occur in your city or a city you visit regularly? Knowing the hot spots for traffic collisions can help you exercise caution when driving through the areas and avoid being involved in a crash. 
According to city-data.com, a website that collects and analyzes data from government and private sources about cities in the U.S.A, 7 fatalities were reported in Murrieta in 2019 from 6 collisions. A total of 20 persons were involved in the fatal accidents recorded that year. DUI was a contributing factor in two of the fatal collisions.
Some of the intersections infamous for fatal accidents in the city include Whitewood Road and Baxter Road, Murrieta Hots Springs Road and Alta Murrieta Drive, and Jefferson Avenue and Kalmia Street.
Drivers are advised to remain highly attentive while driving in these areas to avoid getting involved in an accident.
The obvious question – Should I File a Lawsuit? 
If you did not cause the accident, you certainly have the right to feel upset by what happened. A Murrieta car accident attorney from our team will advise you on whether or not going to court is a good idea, and we will inform you of your rights and privileges as a plaintiff. However, there are times when filing a lawsuit is not an option available to car accident victims. A Murrieta Car Accident Lawyer can still help you file a claim in these circumstances anyway.
What Types of Compensation Are Available for Car Accident Claims in Murrieta?
There are numerous types of compensation available to accident victims. We will determine the damages and benefit options available to you and give you a chance to decide which one you want. Here are some of the most common types of compensation:
Medical Costs for Hospitalization and Treatment
If you got hurt in the accident, you could receive compensation for your medical bills. This compensation will include any costs associated with your hospitalization and treatment and any prescription medications you need.
Pain and Suffering
You can receive pain and suffering compensation to pay for the emotional distress that resulted from the incident. This compensation can also cover any lost wages that you might be entitled to receive.
Injury Benefits
Injury compensation is likely available if you do not require medical attention due to your injuries, but the crash still caused them. This compensation allows you to receive monetary damages for the loss of quality of life you experienced due to your injuries.
Loss of Earning Capacity
If you were incapacitated for a period due to your injuries, additional compensation might be available for loss of earning capacity. This compensation allows you to receive damages for the time stolen from you and covers any losses in salary or wages that resulted from it.
Physical and Emotional Pain
You could receive physical and emotional pain compensation if you suffered injuries due to the consequences of the accident.
Punitive Damages
Our Murrieta Car Accident Attorney can seek punitive damages for the other party's actions and any violation of traffic regulations. Punitive damages can compensate you for these actions, which will allow you to receive compensation at a level that reflects their severity.
As mentioned above, there are numerous ways for an individual accident victim to receive compensation for damages. Our firm takes on cases involving every type of compensation available.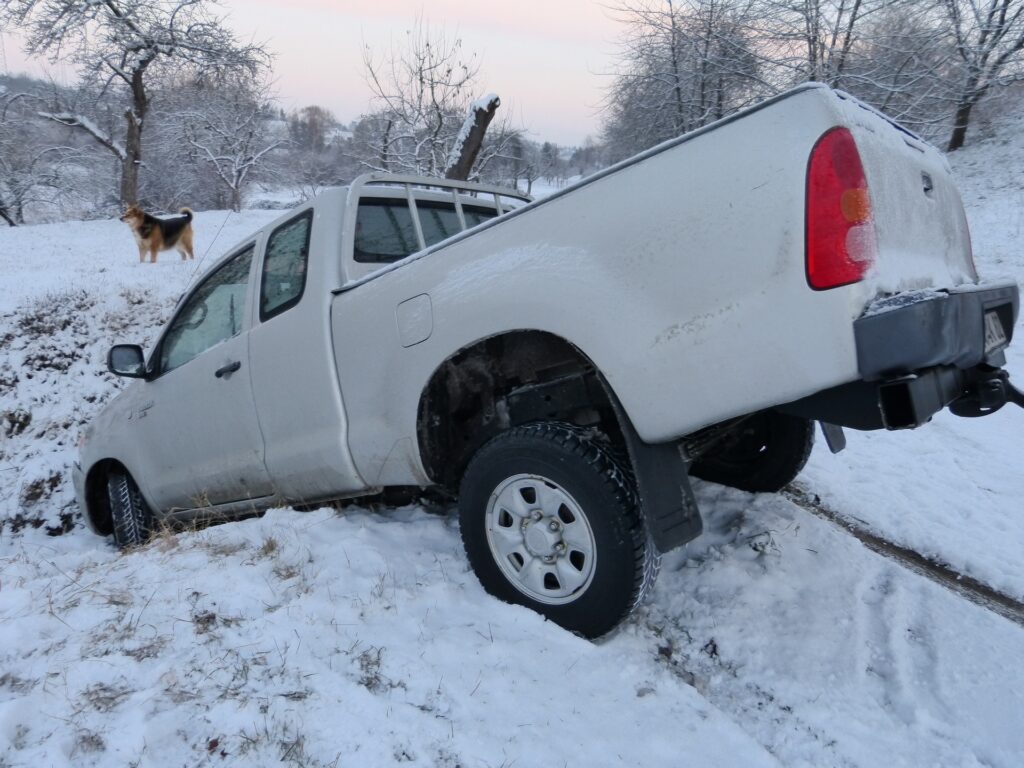 Why Should I Hire a Murrieta Car Accident Lawyer?
You need to look out for your best interests in a situation like this. It is important to secure the assistance of a Murrieta car accident lawyer to represent you during legal procedures. Whether through settlement or court proceedings, a Murrieta car accident lawyer role will be essential in securing the compensation you deserve.
Here are a few reasons you need a car accident attorney from Murrieta, Pacific Attorney Group, to represent you:
It Takes all The Stress Out of Filing a Claim
Our firm is ready to assist our clients with whatever they need to obtain maximum compensation. This is because we have years of experience dealing with these matters. We understand what you can expect from each stage, and we will handle all the paperwork and collaboration for you and your rights and privileges as a plaintiff. You will be fully prepared to pursue your compensation claim when our work is done.
Insurance Companies Might Try to Take Advantage
The insurance companies involved in car accidents will try to do everything they can to limit the compensation that an individual accident victim receives. That is why it is so important that you have a Murrieta car accident lawyer on your side who understands how these insurance companies operate. Having a Murrieta Car Accident Attorney will give you a better chance of getting your deserved compensation.
We Know the Entire Process from Beginning to end
Our firm is fully equipped to handle every aspect of the matter, giving you more time and resources for other important aspects of your life. We know what you can expect from each stage and everything you need to claim your rights and privileges as a plaintiff.
We Can Help You avoid a Lawsuit
If you decide to pursue your claim, we will educate you about the entire process. Our Murrieta car accident lawyer will also guide you on what kind of compensation is available and the best way to file your claim.
What Should I do After a Car Accident?
Even after a minor accident, it is important that you seek medical attention. The injuries from a car accident can be extremely serious, even if they do not seem like it. Additionally, you should immediately report the incident to your insurance company and local authorities. It is highly recommended that you call a Murrieta car accident lawyer from Pacific Attorney Group as soon as possible.
We will investigate the matter, gather any evidence and documents related to your claim and take action by filing your lawsuit. Finally, our firm will fight for you every step of the way. We are equipped to handle the entire process, including legal proceedings and negotiations with any insurance companies involved.
How Do I Prove the Other Driver was Liable? A

Murrieta Car Accident Lawyer Will Point You in the Right Direction
There are several ways to prove the other driver's liability. These include:
Physically inspect the road – We highly recommend that you physically inspect the accident scene and take photos of any damages that might be there. When your insurance company knows the other driver, if the other driver has been involved in an accident with several different drivers, this can help you prove his vulnerability. Our firm will thoroughly investigate this and any similar situations that may have occurred.
Driving history – It is important to understand any driving regulations and restrictions that apply at the time of the accident. Doing this will show that the other party could not control their vehicle or handle it as directed by law.
Time of the accident – You must look at the time of the accident. By doing so, you can show evidence that the other party was at fault and unable to handle situations when driving.
Types of Injuries
There are many different types of car accident injuries. These can include:
Traumatic brain injury – These injuries can range from mild to severe, and in the case of someone who is not wearing a seatbelt, it could even lead to death.
Pelvic and spinal cord injury – These injuries could cause paralysis or long-term pain. You must take immediate action to get help with this kind of injury.
Injuries to the neck and back – Usually caused by accidents that result in sudden stops, such as turning or braking.
Trigger finger – This injury occurs when your fingers become stiff and lock up due to a crash. It is typically caused by the impact from the steering wheel against your hands but can also be caused by airbags being deployed during a car accident.
Wrist and hand injuries – This injury can include sprains, fractures, and broken bones.
 Fingertip or finger amputation – When the fingers or fingertips are completely severed from the hand, this can lead to problems with dexterity.
No matter how minor you might think an injury is, we recommend that you seek medical assistance.
What Should I do Immediately After an Accident in Murrieta?
You should contact your insurance company immediately after an accident. You may not think it is necessary, but your car insurance will cover any costs of damages incurred, such as broken glass and other forms of property damage. Depending on the situation, you may also need to call a Murrieta car accident lawyer to ensure that you are properly covered in terms of compensation.
How Much Will it Cost to Hire Murrieta  Car Accident Attorney?
There is no fee for taking an initial consultation with our firm. We offer free initial consultations so that you can decide whether or not we are the right firm for your needs. If you decide to move forward with your claim, we will have a fixed fee agreement to ensure that you do not have any unexpected costs.
Some of the factors that will determine the price of hiring a Murrieta Car Accident Attorney include:
The duration and amount of work involved with your case.
How much responsibility or negligence can get proven.
The complexity of the evidence and whether or not experts are required to handle the case.
The total amount of damages that you are seeking.
How willing we are to negotiate with insurance companies and other parties involved in your case.
The general amount of work required in your case.
How many attorneys and paralegals are working on your case.
The location of your accident.
The total value of your case.
How do I Handle my Car-related Issues After an Accident?
If you are in an automobile accident, we recommend that you get involved with your car insurance company first. Doing this will help you gather all the necessary information about your case and any claims that may get made against you. Your insurer will usually handle all of the expenses associated with a minor accident and will likely not require a car accident attorney. However, we recommend that you contact a Murrieta car accident lawyer to ensure that you are covered if anything unexpected occurs.
Who has to Pay for it if I Need to Get a Rental car After a car Accident in Murrieta?
Your insurance company should cover a rental car. In cases of hard damage, you will typically get your rental car after a short amount of time, usually between 24 and 72 hours after the accident. If you have not had time to file a claim with your insurance company and you have to get a rental car, the other party will be responsible for covering the cost.
How is Fault Determined in a Multi-vehicle car Accident?
According to statistics, most car accidents involve one or more vehicles. Usually, the other parties involved in your accident will try to determine fault in the situation. If you cannot reach an agreement with them, it is up to either your insurance company or car accident attorney to find out who is at fault. In conclusion, it is important that you act on all of your car-related issues quickly. Do not try to handle them on your own, as this could lead to more trouble. Get in touch with Murrieta Car Accident Attorney for an initial consultation today.