Judy Airaksinen ID'd as Pedestrian Hit and Killed by Vehicle on Interstate Highway 680 near Bollinger Canyon Road in San Ramon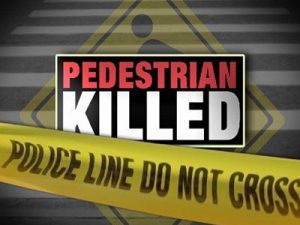 San Ramon, California (September 3, 2021) – The pedestrian who died after being struck by an SUV early Monday morning in San Ramon has been identified as Judy Rae Airaksinen, 56, of Concord, according to the Contra Costa County Coroner's Office.
The deadly pedestrian accident was reported at around 12:55 a.m. Monday, August 30, on Interstate Highway 680 near Bollinger Canyon Road, the California Highway Patrol said.
According to the CHP, Airaksinen was walking across the southbound lanes of the freeway when a Buick Enclave hit her.
Pedestrian Killed in San Ramon Crash on I-680 Identified
Airaksinen was pronounced dead at the scene.
The driver of the Buick Enclave stopped at the scene to cooperate with investigators. Alcohol or drug was not considered a factor in the collision.
Further details regarding the collision were not immediately provided.
The crash remains under investigation.
Notable Pedestrian Accident Statistics According to the California Office of Traffic Safety:
893 pedestrians were killed, and more than 14,000 were injured on California roadways in 2018.

California's pedestrian fatality is almost 25% higher than the national average.

California is among the leading states in pedestrian deaths.
Safety Tips for Pedestrians
Make yourself visible to other road users by wearing bright colored clothes, reflector jackets, or using a flashlight when walking at night.

Avoid distractions such as using your phone while on the streets.

Cross streets on marked crosswalks and obey traffic lights.

Always pay attention to your surroundings.

Be predictable by observing all traffic rules and obeying signs and signals.
Safety Tips for Drivers
Look out for pedestrians, particularly in hard-to-see conditions, for example, at night and in bad weather.

Yield and be ready to stop whenever a pedestrian has the right-of-way.

Be cautious when parking or backing up – pedestrians can move across your path.

Observe all traffic rules.
If you have lost someone you love in a pedestrian accident and need legal help, call our law office at  Click to call : 866-803-6502 and talk to an accident attorney.