1 Killed, 2 Critically Hurt after Pursuit Ends in Collision at West 6th Street and South Wilton Place in Koreatown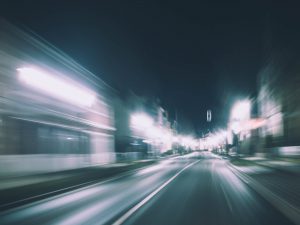 Koreatown, California (September 4, 2021) – A man was killed and three other people were injured in a collision involving a human trafficking suspect who led police on a pursuit on Thursday night in Koreatown.
The incident happened at around 11:35 p.m. at West 6th Street and South Wilton Place.
According to the Los Angeles police, a Mercedes sedan carrying two human trafficking suspects was located in the area of North Gramercy Place and Beverly Boulevard, and the pursuit started.
The chase ended after about two minutes when the Mercedes crashed into the other three vehicles at West 6th Street and South Wilton Place.
A driver of one of the three vehicles died in the crash.
Two other drivers were taken to a hospital with critical injuries. A passenger was also hospitalized with unspecified injuries.
The suspects were taken to a hospital for treatment before being taken to custody.
No other information regarding the crash was provided.
The accident remains under investigation.
Car accidents can happen anywhere to anyone. These accidents can leave the injured people and their families with huge medical bills and other financial burdens caused by the inability to work. Physical pain and post-injury trauma can last a lifetime. Our car accident lawyers, however, are devoted to fighting for compensation for the injured people. Our attorneys have decades of experience handling all manner of accidents and personal injury claims.
If your injuries were a result of the negligent actions of a third party, you may be entitled to monetary compensation for your injuries. If you decide to make a personal injury claim, you will need an expert attorney on your side. If a loved one was killed in a car accident, the family is entitled to wrongful death benefits.
You should keep in mind that California's statute of limitations requires an injured person to bring a claim within two years after the car accident. Therefore, it is very crucial to file a claim a soon as possible.
Your insurance carrier may attempt to dispute your claim or pay you less than you deserve. Our skilled attorneys will fight to protect your rights and maximize your claims. We will sit down with you to discuss your situation in more detail to establish liability and all the possible areas of compensation beyond medical treatment.
If you were injured in a car accident, our lawyers are here to help you navigate the process efficiently and in the fastest possible time.
What to Do At the Accident Scene
Nobody is ever prepared for an accident. However, knowing what to do in case you are involved in an accident is very crucial. The following steps will help you ensure your safety and the safety of others.
Stay at the scene and don't panic.
Check for injuries and immediately call for an ambulance if anyone is hurt.
Notify the police even if no one is injured. The police will examine the scene and document the accident. At this point, it is important to record accurate information. You can later request a police report.
If the accident is minor, it is advisable to move the vehicles to the shoulder and turn on your vehicle's hazard lights to ensure the safety of other motorists.
Gather information about the other drivers involved in the accident. Also, talk to witnesses and get their information.
If possible, take photos of the damage to your car and the surrounding area.
Do not admit fault or discuss the accident with anyone. Do not sign any papers unless requested by the police.
Do not leave the accident scene until the police have left.
After leaving the accident scene,
Contact your insurance company as soon as possible.
Get a copy of the accident report from the police.
Get a property damage valuation.
If you were injured in the accident, keep detailed notes of your injuries and track your medical treatment.
Contact a reputable personal injury attorney to protect your rights.
Seek legal advice before you contact your insurer to discuss your car accident claim and compensation for your personal injuries. A qualified attorney will help you recover the maximum amount of damages.
If you have been injured in a motor vehicle accident or lost a loved one, contact Pacific Attorney Group today to talk to an experienced car accident attorney. Click to call : 866-803-6502