Our Turlock Car Accident

 

Lawyers 

Can Help You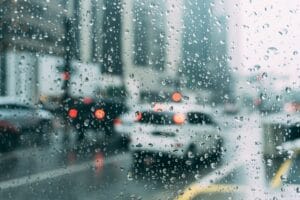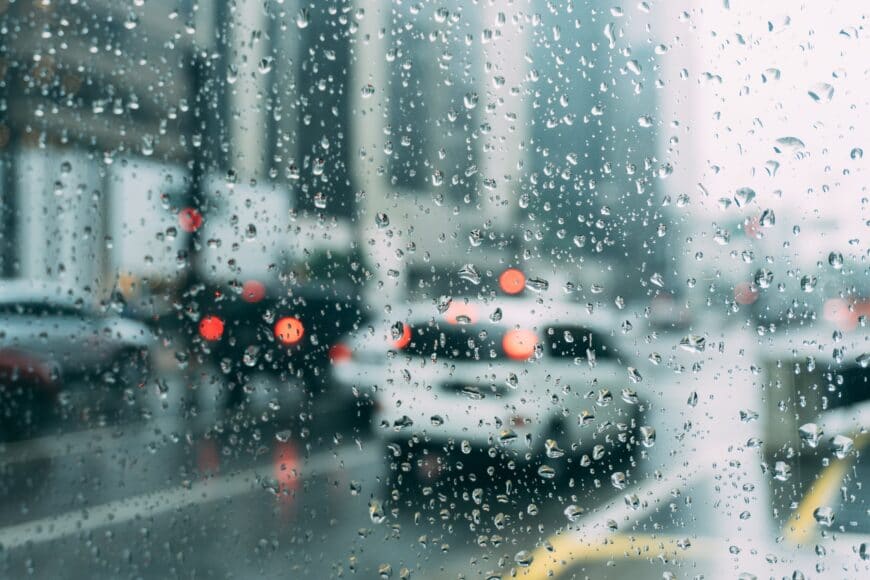 Turlock is the second-largest city in Stanislaus County after Modesto. It lies in the heart of California. Its population has gradually grown since the 70s, with a range of over 70,000 today. The city provides many things to see and do, from great cultural experiences, sports activities, significant shopping areas, etc.
Turlock provides a serene environment for those who love the relaxed atmosphere in the rural areas. You are assured of a quality learning environment and medical facilities with up-to-date equipment. It is the home to 24 parks and holds immense attractiveness that makes Turlock a pleasant place to live in.
Cities are busy day and night, and Turlock is one of them. Residents are continually active on their way to work or simply running errands. Farmers in Turlock are known for their hard work and are ever busy growing and transporting foods.
Trucks of all weights and sizes crisscross the city daily, leading to constant traffic rumbling down Turlock's streets and highways. Turlock inhabits about ten schools, meaning many young drivers are on those streets, and drivers from other cities pour in daily.
The factors above contribute to the increasing number of car accidents in Turlock and the tendency of careless driving everywhere. The possibility of encountering an accident worries many drivers. The sad part is that you may get involved in a car accident no matter how careful of a driver you are.
After an accident, many questions arise, especially when you are not the one at fault and you want a claim against the parties that were liable in your accident. And in such cases, you would like to contact our Turlock car accident lawyer to help you answer the frequently asked questions, which include.
Should I file a lawsuit?
Filling for a lawsuit after a car accident is a good idea, especially when you are not at fault and the accident happened due to the in-faults negligence. Severe injuries in an accident can lead to financial debts. Thus, filing a personal injury lawsuit is in your best interests.
Suing after an accident is not always necessary, especially if you suffered no injuries or if the other driver's insurer agrees to compensate your claim after negotiations. It is important to note that there is usually a time limit to filing a lawsuit if the statute of limitation expires. It may lead to the dismissal of your claim.
In California, you will have two years from the accident to begin the process. Contact our car accident attorney in Turlock CA, if you plan to sue after an accident.
What types of compensation are available for Turlock CA car accident claims?
If the car accident is not your fault, it is your right to be compensated. Very important to note is that you should not pursue compensation alone.
Our Turlock car accident lawyers are always available to help you negotiate with the insurance company and represent you at trial and also help you identify the types of negotiations in your case, which include:
Car accidents can lead to severe injuries, leading to a pile of hospital bills which you pay for the medical expenses as you try to recover. No matter how expensive your medical bills are, you have every right to be compensated.
Car accidents can be pretty traumatizing and can cause you significant pain. The pain can steal your joy and cost you your everyday life. Our car accident attorney in Turlock CA, can calculate the pain and suffering cost for you and help you get compensated.
This includes the repair cost for your car and other property damage.
Accidents can result in severe injuries that can put you out of work for months, sometimes years, and in extreme cases, can cause you never to work again. This can push you into a very financially tight situation. Therefore, you need to be compensated for the loss of wages.
These are usually awarded if it is proven in the court that the accident happened due to the accused carelessness or they intentionally rammed into your car. These punitive damages warn others who might have the same intentions. They are not available in any case.
Loss of Enjoyment and Emotional Suffering
Some accidents are so horrible that even after you have recovered from the physical injuries, you may not be able to enjoy life as usual because of the extreme emotional distress. This can make life difficult. And for this reason, our Turlock car accident lawyer is here to ensure you are compensated.
Why should I hire a Turlock car accident lawyer?
It is crucial to hire an attorney in the wake of an accident. The truth is that you will have many questions after the accident. Attorneys have extensive knowledge in matters of the law. They guide you through the legal process because they provide the required documents for your case to succeed and also represent you before the court.
Our car accident attorney in Turlock CA, ensures that you get the most out of your settlement. Our Turlock car accident lawyer will investigate your injuries and mental distress.
That is why it's essential to get in touch with our lawyers immediately for them to start piecing together your case. They make sure to present your information the right way to prevent you from suffering financial losses.
What Should I do after a car accident in Turlock, CA
Those moments after the car accident are very important since this is where the most resourceful evidence of your collision exists. Other than this, it would help if you prioritized your health first. The most crucial step is to rush to the nearest emergency room in case of any injury.
After making sure that everyone is safe, gather information, this includes both of the car's license plate numbers, names of the parties involved and the witnesses with their contacts, insurance policy information for each of the people involved, and photos of the accident scene because the data acquired will be beneficial in protecting your legal interests.
Please stay at the scene and call the Turlock police department if you are not injured. The police have to help collect all the information related to the accident and create a detailed report.
Please do not talk to the other driver s insurance team or sign any document before consulting our Turlock car accident lawyer. The insurer might use any information you give to undercompensate you.
How do I prove the other driver was liable?
The police report is one of the most important documents when you are to prove that the other driver was liable. Police officers are considered neutral third parties, and because of their experience in car accidents, they can determine who caused the accident quickly.
Our car accident attorney in Turlock CA, is there for the legal help you will need in retrieving and reviewing the police report and doing a thorough investigation to develop enough evidence to help you build your case.
It would be best to have facts that the other driver was liable beyond any reasonable doubt. Therefore, it's essential for you always to keep a detailed statement from your eyewitnesses. They come in handy when trying to prove that you were not at fault.
Witnesses usually see things you and the other driver might not have noticed. Please keep their contacts. Apparent violations of the traffic law can also be very helpful. Actions like speeding or running a stopover can help you prove that the other driver's negligence caused the accident.
Types of Injuries from an auto accident
Many people suffer from severe physical injuries due to car accidents, especially if the vehicles are moving at a higher speed. There is a wide variety of damages that a person may sustain following an accident. The injuries include.
Damage to the head and neck is the most common during an accident. It mostly happens due to an unexpected turn or the sudden stop of the car, which causes the necks of the drivers to turn and cause muscle strains and sprains, which are very painful.
A severe head collision can cause bruises and internal bleeding, mainly when a tear in the brain's blood vessels results in a concussion or even brain damage in extreme cases.
Chest injuries can range from bruises to broken ribs or a bruised sternum, and it happens when the driver collides with the steering wheel or the airbags. These injuries require immediate medical attention because they could become more severe even when the damage may seem insignificant immediately after the accident.
Broken Bones and Fractures
The severity of the fracture depends on the weight, force, and speed involved during the crash. Broken arms and legs and pelvic bone fractures are the most common. The doctors always take X-rays to determine what has happened on the inside.
This is most common in accidents where auto accident trauma causes severe damage to your brain and spinal cord. This may result in paraplegia, para-paresis, or permanent disabilities. The victims find it extremely difficult to handle these injuries, and therefore, you should administer special care to them during their recovery period.
Fires may be rare in car accidents, but they do happen. You may acquire a first to the fourth degrees burn depending on what caused the burn. The fourth-degree burn can be fatal and can cause permanent scarring.
What should I do immediately after an accident in Turlock?
After an accident, you should ensure that you are safe and check whether you or your passengers might have any injuries. In case of any damage, please seek immediate medical attention. Your health should always come first, even before the compensation claim. Even when you feel physically fine, it is very important to go to the doctor so that he can clear you.
How much will it cost to hire a Turlock Car Accident attorney?
If you are injured due to someone's irresponsibility, you have every right to be compensated. You can hire our accident attorney in Turlock, CA, at a contingency fee, which means that there is no upfront fee that you are required to pay. We only accept the payment after winning the case and from the agreed percentage of your settlement.
With our experience, we are committed to ensuring that you are compensated for the damage caused to you and your property. We believe that you should work closely with our turlock car accident lawyer to get personalized attention to detail for your case as you deserve.
How do I handle my car-related issues after an accident?
After an accident, pull over for safety and check whether you or the other passengers have incurred any injuries. Turn your hazard lights on to alert the other road users to avoid congesting the traffic. It is also crucial to keep important information like proof of insurance, name, and contact of your insurance professional in your car.
You ought to prepare after a car accident, especially if you are not the one at fault in the accident. Preparation will help in your auto insurance claim against an at-fault driver and protect you if you are falsely accused of the accident.
The other driver's insurer would want to inspect your car to prepare a damage estimate. Our car accident attorney in Turlock CA, is always ready to help you negotiate a repair cost with the insurer.
If I need to get a rental car after a car accident in Turlock, who has to pay for it?
If you are not the cause of the accident, the insurance company is responsible for paying for your rental car. If you have a mobile device, you need to download an insurer's mobile app in case of an accident because the portable app documents the accident details.
If you are not at fault, the other driver's insurer should provide you with a rental car. But if the accident is you are the cause of the accident, payment comes from out of pocket or your insurance policy.
Be sure to write all you can remember about the accident and collect photos, videos, and audio in your insurance company's mobile apps. This will help expedite the claim process and allow you to acquire the rental car quickly because sometimes disputes over liability can stand between you and the rental car you need.
Therefore it's important to seek assistance from our Turlock car accident lawyer to help you handle your claim.
How is fault determined in a multi-vehicle car accident?
Proving who is at fault in a car accident that involves more than one driver can be quite challenging. If more than one driver is at fault, they share the blame, and the insurance companies share the percentages.
Every multi-vehicle is a unique and extensive investigation that will help break down what happened to produce a fair decision of who was at fault. Our car accident attorney in Turlock CA comes in at this point.
Witnesses also play a very important role in an accident. They often state exactly what they saw. If several witnesses saw the same thing, it may help solidify the case. Always take the contacts of the witnesses. They may have a substantial impact on your case.
The police report on the accident is also critical. The evidence they collect at the scene is also very important because the police always pay attention to the facts. Most insurance companies are usually after their interests, so hiring our turlock car accident lawyer is wise because they help you assign liability.