Our Temecula Car Accident

 

Lawyers 

Can Help You
You can Trust Temecula Car Accident Lawyers to Handle all Your Claims
Visiting Temecula may be on your to-do list, but when traveling there is always the possibility of an auto accident. Temecula has had a higher-than-average accident count per 100,000 in population, as a chart is taken from City-Data between 1994-2014 shows. When accidents happen, you need to be protected from monetary damages afterward. An experienced Temecula Car Accident Lawyer can help you in recovering your monetary damages.
Victims of traffic collisions in Temecula are eligible for compensation if their injuries were a result of someone else's negligence. The personal injury lawyers at Pacific Attorney Group will guide you on the process of filing a personal injury lawsuit against the negligent parties whose actions caused you injuries.
About Temecula
Temecula is located in the southwest portion of Southern California and is a scenic destination for local tourists. Its tourist attractions include the Old Town Temecula, the Temecula Valley Balloon & Wine Festival, the Temecula Valley International Film Festival, and championship golf courses. The city is located near Los Angeles and San Diego, counties that have a large population of people and traffic.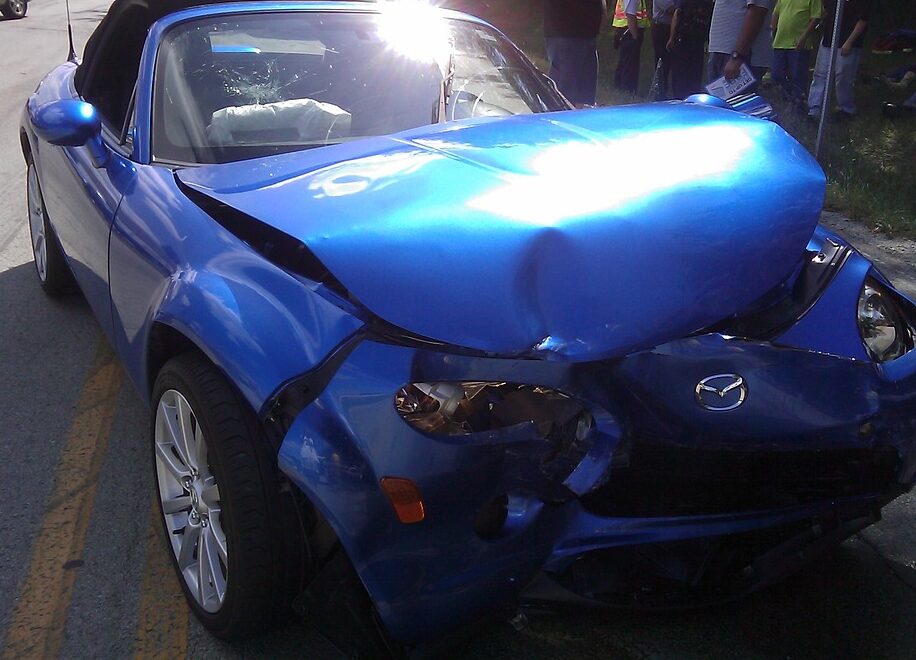 It was first named as a city back in 1989, but its history goes back to the late 1700s when the Mission of San Luis Rey was founded and was the site of the California Southern Railroad built in 1883. It is currently the home of Temecula Valley Wine Country, a place where various wine and film festivals are held. Temecula has an estimated population of over 114k people and forms part of the Greater Los Angeles area. Being near Los Angeles and the tourist attractions means the city attracts massive traffic.
Temecula Fatal Crash Statistics 
The city's proximity to San Diego and Los Angeles counties, which record some of the highest numbers of fatal accidents in the US, increases the chances of Temecula drivers being involved in these crashes. In 2019, Temecula recorded six fatal auto accidents, which resulted in the deaths of six people. The number was slightly higher than the previous year, which saw five fatalities in traffic accidents. Fatal accidents involving pedestrians were 2 in 2019 and 1 in 2018. 
There are many causes of fatal accidents in Temecula, most of which are due to the inattentiveness of motorists. Nearly 33% of the fatal accidents in Temecula in 2019 were caused by drunk drivers. Other notable causes were speed, night driving, and distractions.
It is crucial that drivers exercise caution on Temecula roadways so as to avoid being injured or injuring others.
According to 2020 Statistics by the California Highway Patrol:
More than 8500 traffic collisions were reported in Riverside County, resulting in the deaths of about 303 people and leaving 11,990 others injured. 387 of these collisions occurred in Temecula, where 7 people were killed and 541 others were injured.

About 755 (8.81%) of the injured victims had severe injuries while 2,541 (29.66%) had visible injuries. The others (58.17%) had complaints of pain.

The city of Temecula accounted for nearly 27.3% of the total fatalities in the county, making it one of the most dangerous cities to drive in Riverside County.

Riverside County is home to some of the most dangerous intersections in all of California. Ynez Road at Winchester in Temecula ranks among the most dangerous intersections in the county.

Truck drivers were involved in 477 of the collisions across the county, where 24 people were killed and 641 others were injured.

712 motorcycle accidents were reported in the county in that year, resulting in the deaths of at least 50 people and resulting in injuries to 763 others.

More than 408 pedestrian accidents were reported in the county where 83 people were killed and 393 others were injured. These pedestrian accidents, therefore, accounted for more than 27% of the total traffic fatalities and 3.3% of the total injuries reported.

According to a 2019 DMV report, there were nearly 2.11 million registered motor-vehicles and more than 1.89 million licensed drivers in Orange County.
Accident Hot Spots in Temecula
Temecula is considered one of the safest in California to drive in. However, it does not mean that motorists should not take precautions while driving on the city's streets because accidents still do happen regularly.
Temecula is well known as a tourist and resort destination for its wine festivals and hot air balloon events. The city attracts many visitors who promote economic growth but also contribute to increased car accidents in various spots due to a rise in traffic volume.
Below are 10 intersections that are prone to car accidents in Temecula
RT 15 and Temecula Parkway
RT 15 and Winchester Road
Rancho California Road and RT 15
RT 15 and Santiago Road
Winchester Road and Ynez Road
RT 15 and RT 79
Temecula Parkway and Bedford Court
Jefferson Avenue and Winchester Road
Margarita Road and Winchester Road
Roripaugh Road and Winchester Road
Motorists are advised to take maximum caution while driving through these intersections that are surrounded by busy residential and commercial neighborhoods.
How Our Temecula Car Accident Lawyers Work For You
When you're involved in a car accident, a Temecula car accident lawyer can review the accident details to see what kind of damage relief you're entitled to. If you feel you were wrongfully placed at fault, our team can go over your side of the story and help you avoid paying unnecessary damage costs. You should have all pertinent information about the accident collected, from insurance company policy and records to photos of the damage, the names of all persons involved, witnesses, everything you can remember from the accident. The car accident lawyer Temecula can then advise you on what your next step should be.
What Are The Kinds Of Auto Accidents That Accident Lawyers Handle?
A Temecula car accident lawyer can manage the case for any auto accident you may have been involved in, whether it was a collision with property buildings, parked vehicles, or another moving vehicle. You may have been hit sideways when someone failed to stop at a red light or taken a head-on collision due to inattentive driving. Auto accidents can cause serious and sometimes fatal injuries, whether it's a broken bone or becoming permanently disabled. Medical bills can be hard to shoulder when you don't have a large income, and sometimes insurance payouts don't cover them. That's why it's important to have a good car accident lawyer Temecula on your side when this situation comes.
Our Temecula Car Accident Lawyers Are Ready
If you've recently been involved in a car accident, don't wait to act. You need to get in touch with one of our experienced attorneys today to find out what kind of compensation you're entitled to. If you're unsure you can win your case, don't worry about that because we won't charge you any fees unless you do win. Our initial consultation is free and you can schedule at the time that's most convenient for you. We have proven results from clients who have been in tough auto accident cases, and you can call us to schedule a meeting today.
Contact a Temecula Car Accident Lawyer Today
At Pacific Attorney Group, we know that victims of auto accidents can have extremely severe injuries and damages. We specialize in investigating and winning recovery for victims of car accidents, and we will seek full compensation for your property losses, including all custom work. If you are the victim of a car accident, contact us today and we will fight for you.